How to Cruise for Free
By Ashley Friedman

; Updated June 08, 2017
Freebies for sailing the wide, blue ocean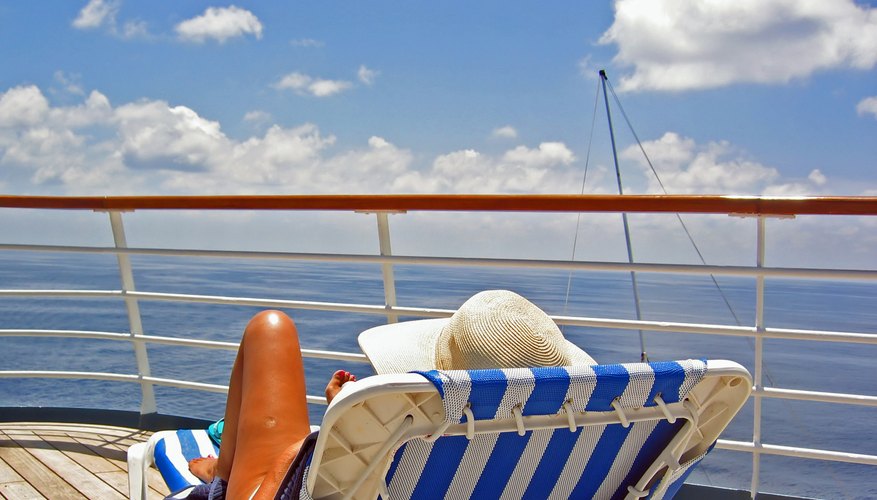 The only thing better than a vacation is a free vacation. Cruise vacations can be wildly expensive, but if you play your cards right, don't mind putting in a little research and have some flexibility with your travel dates, you can get a cruise for free. Here are five ways to cruise for free – or pretty close to it.
1) Be a tour conductor
Cruise lines typically offer free cruise opportunities to people who guarantee booking large groups for the cruise. For example, a number of cruise lines offer one free bed for every six or eight cabins booked and a free cabin for twice that amount. Call various cruise lines for information about their criteria. If friends, family or coworkers are interested in booking cabins on the boat, you might earn a free cabin by organizing the trip. Just remember that travelers with a free cabin or berth will likely still be responsible for port fees or taxes. Serving as a tour conductor is something a travel agent can easily assist you with, so reaching out through an agency may be your best bet.
2) Give an enrichment lecture
Cruises typically offer lectures and talks as educational and entertainment opportunities for passengers, so if you can make a case for yourself as a touring lecturer, you may be able to travel for free simply for sharing your expertise with the passengers of the ship. This is an opportunity that seems most likely to benefit professors and instructors, but for travelers who are demonstrably experts in their field, this could be an ideal path to a free excursion.
3) Book at the last minute
Waiting until the eleventh hour seems to go against the advice to book early for savings, but cruise lines that don't want to sail with empty cabins will offer last-minute deals. If you're flexible, book late and save big.
4) Get a cruise line credit card
This can equal a cheap, if not free, cruise. Get a branded credit card from a major cruise line that gives the holder points with every purchase. Many offer steep bumps in points for purchases made within the first 90 days of card ownership. Points may also increase if a cardholder transfers a balance to the card. It may take time to rack up the points required for a free cruise, but the help afforded by the card can save you hundreds – even thousands – if used correctly. It may be worth it to get a card and wait until a significant number of points are accumulated.
5) Start a travel blog
Travel bloggers enjoy tons of perks, including free trips in exchange for writing positive blog posts about their experiences and sometimes using dedicated social media accounts to draw attention and traffic to the cruise line's website.