First-Timer Cruise Tips
By Karon Warren

; Updated June 08, 2017
Planning, packing and playing: Making the most of your first time on a cruise ship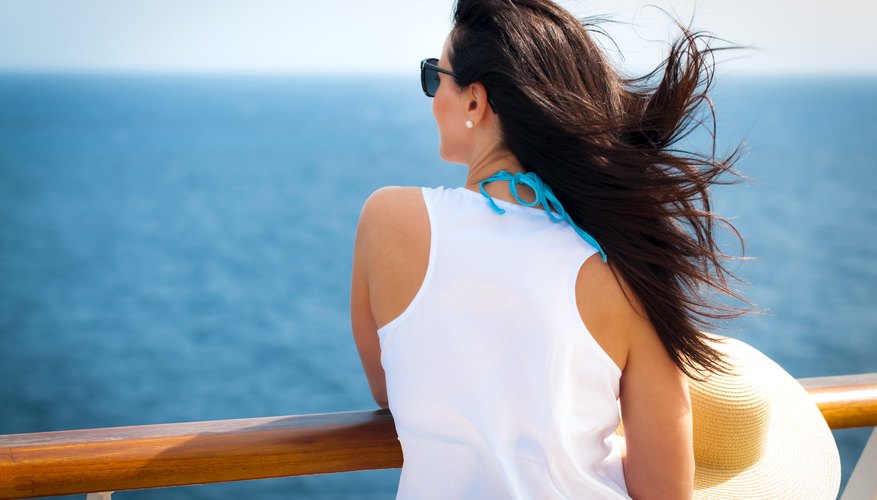 Embarking on a cruise for the first time stirs up a lot of excitement. It can also lead to some trepidation as to what to bring, what to do and what not to do on a ship surrounded by strangers. To ease these concerns and make the most of this unique type of vacation, follow these five tips for first-time cruise-goers.
1. DO plan ahead online
Booking a cruise is the first step to a great cruise vacation. Now, once the cruise is booked, create an online account with the cruise line and complete the necessary travel information required for each member in the travel party. This information includes travel documents and on-board payments. This is also an ideal time to book dining and spa reservations, enroll children for kids' camp, book excursions, and order in-room beverages and beverage plans. Taking care of these tasks before boarding frees up more time to enjoy the cruise.
2. DO sample everything
One look at any cruise website, and every cruiser will see there is no shortage of activities available during a cruise. From cooking and dancing classes to trivia, surfing and ropes courses – plus so much more – onboard cruise activities are available all day long. Check the in-room schedule for a daily itinerary, and highlight those of interest. So what if no one in your group has ever climbed a rock wall or been on a game show before. This is vacation; take a chance.
3. DO a ship tour
Don't waste a minute of a cruise vacation wandering around trying to find restaurants, activities and shows. Instead, after arriving on board and unpacking, grab the map of the ship and highlight places of interest. These places might include the main dining room, any specialty restaurants of interest, the kids' camp, the spa, show lounges and theaters, and, of course, swimming and water play areas. Then set out on a self-guided tour to get familiar with the ship's layout. This will save time later, leaving more time for a fun vacation.
4. DON'T overpack
When planning a cruise, it's easy to get overwhelmed when thinking of all the clothes necessary for playing in the water, eating in the dining room on elegant nights, and heading into port for a shore excursion. But nobody wants to bring along a lot of luggage, plus staterooms have limited storage, so a large wardrobe is not recommended. However, packing for a cruise is easier than you think. Plan to bring pieces that are easy to mix and match, such as shorts and blouses that can be swapped out during the trip. Also, cruise ships have full- and self-service laundry facilities, so travelers can wash clothes as needed.
5. DON'T try to do everything
This tip may seem to contradict tip No. 2, but it actually doesn't. Yes, do not be afraid to sample everything available, including those things you may not have considered doing before. However, do not get overwhelmed by everything the cruise offers onboard. First-time cruisers can easily feel pressured to do all the activities listed on the daily schedule, but keep in mind that while those activities offer something for everyone, they are not required for everyone. So if a day relaxing in the sun is what everyone in your party wants to do, go for it.
Taking a cruise vacation for the first time is very exciting but also can be a little overwhelming. By following these tips, first-time cruisers can make the most of their first time at sea.