Tips for Camping at the Gorge
By Natalie Saar

; Updated August 11, 2017
Rest and recreation: It's all down by the river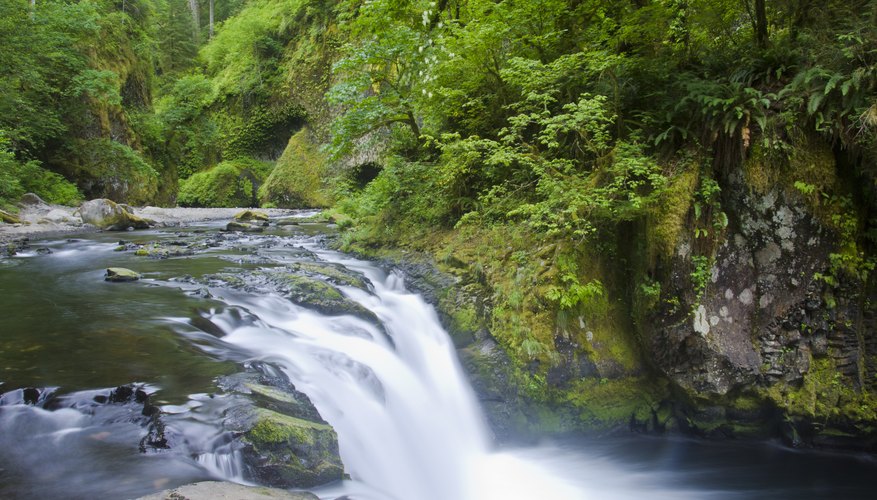 The Gorge is one of America's hidden outdoor gems. Outside of Seattle on the Columbia River, it's a gorgeous campground, and visitors are admitted only with the purchase of a ticket for a live music show. It's not exactly two for the price of one, but it's still an affordable good time, especially if you keep these tips in mind.
Be prepared
As any camper knows, it's important to be prepared, and that's especially true at the Gorge. Restrooms are at the campgrounds, and port-a-potties are throughout the amphitheater, but over the course of a weekend, these can get less than pleasant fast. So, first on your packing list – besides clothes, of course – should be a few extra rolls of toilet paper. The on-site convenience store may require a drive to get there, and that's not ideal in a pinch.
Camping gear is also a necessity, especially during the cooler winter months, but don't forget other necessities for a successful concert experience. Bring a cooler filled with your favorite foods that are easy to make for a group; you never know who you'll meet. If the food needs to be cooked, pack a portable hot plate or small charcoal grill.
You'll find showers at the Gorge, so pack shower shoes and towels. Depending on where you stay, these may cost up to $3 per shower. The three camping options that determine shower prices are Standard/General, which is 15' x 25' and will fit a vehicle and a single tent. The next is Premier, which accommodates a couple of two- to four-person tents and a vehicle in an 18' x 35' spot. The third option is the Terrace, which accommodates about the same amount of people but is 18' x40'. For some events, Gold spots may be available, which are 20' x 50' and accommodate the same amount of tents and vehicles and shade awnings. All camping options except Standard provide free showers.
Don't leave it to chance
Packing for a trip can be overwhelming, so you may simply say, "We'll figure it out when we get there." That's the wrong attitude to have when packing for the Gorge. The convenience store may not be close to your campsite or near the amphitheater; it also may be more expensive, too. Don't neglect a stop at the grocery store and the drugstore prior to your trip to ensure you've packed all the essentials.
Another item to add to your plan: doggy day care. Unfortunately, the Gorge doesn't allow dogs at the campground, so be sure to make other plans for Fido. However, service animals are allowed; be sure to bring the proper documentation to avoid any potential problems.
Leave the fancy clothing at home. Check the weather before leaving, and bring some layers and closed-toed shoes to keep out the dirt. Remember: Everyone is camping for several days, so dressing up is not a requirement.
Get there early
The Gorge doesn't hold or reserve spaces, so there's no guarantee that groups will get to camp together, so arrive early to ensure the party doesn't have to break up. Typically, the campground opens around 3:00 p.m. the day before the show starts. However, if it's a bigger event, such as the Sasquatch Festival, it may open earlier, so double-check the website to plan your arrival time.
Additionally, like many other campgrounds, spaces are allotted for RVs and tents, so plan strategically. For example, if the RV will be the main hub for the group because it has a bathroom and a shower, then that driver should make sure he or she makes an extra effort to arrive early to ensure entry.
References