How to Get to Nantucket From Boston
By Natalie Saar

; Updated August 11, 2017
Goodbye, Boston: Making your way to Nantucket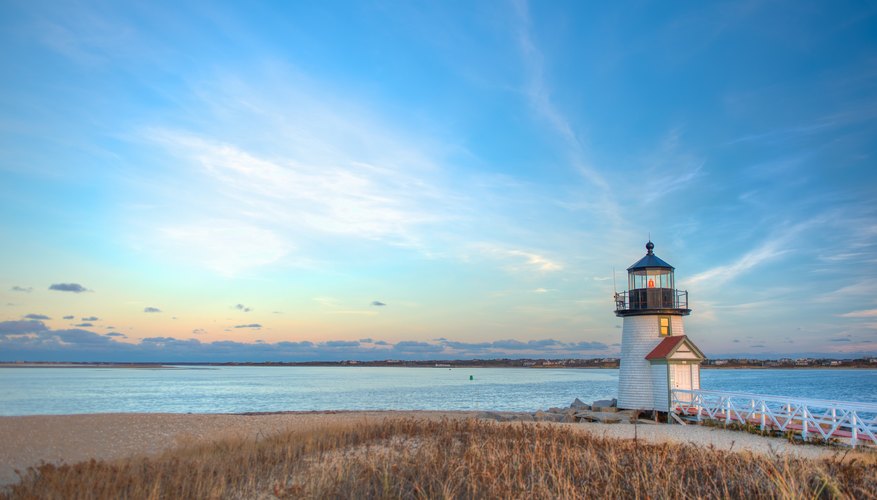 Boston is great, but sometimes it's nice to get away from the city. A good option for a quick mini-break is to go to Nantucket. No direct ferry goes there from Boston, but you can find other other scenic options. By car, you'll pass some of the East Coast's most picturesque beaches, but, for a quicker commute, a plane is the way to go. Here's how to get from the city to the Grey Lady in no time.
By plane
Plane is the quickest way to get from Boston to Nantucket. The flight takes just under an hour from Boston's Logan Airport, and it lands right in Nantucket. One option is to take Boston's public transportation system into Logan Airport, hop on a plane, and then rent a car or have a car service pick you up at the Nantucket airport. If the trip to Nantucket is for an extended period of time, then this may be the best option so there are no worries about paying for parking back in Boston.
If flying into Nantucket is too pricey, then a mainland airport like Hyannis is another option. From there, travelers simply need to get on a Steamship Authority ferry that will take them the rest of the nearly 30 miles across the sea to Nantucket. This ride will take a little over two hours and cost about $69 round trip for an adult. The faster Hy-Line ferry is a bit pricier at $77 round trip.
By train
Flying is the only way to get to Nantucket island directly from Boston, but there are other ways to get to the ferries. If driving is out of the question, then the next option would be to travel via train. Trains leave from all over the New England area, ending their run in Hyannis, but the only one that will get you there from the city of Boston is out of the South Station. This CapeFlyer train costs $22 one way from South Station, or $40 for a round-trip ticket at the time of this writing. When you factor in the cost of parking, it can become an attractive option. However, remember that the train only runs from Memorial Day through Labor Day.
By car or bus
Believe it or not, a public bus is also an easy, but potentially less-affordable way for people to get to Hyannis before hopping on a ferry. Whether departing from Boston Logan Airport or South Station, the Plymouth-Brockton bus will take riders to the Hyannis Transportation Center. This ride takes about two hours and costs about $50 round trip for an adult.
If you choose to drive over to Nantucket, remember that in addition to the ferry fare, you'll pay a fee for your vehicle. It's $200 for cars under 17' long and $225 for cars that are longer than that. These fees are one-way, so round trip, that's an extra $400 to tack onto the price.
By luxe options
While the ferry is the only option for mass transit aside from planes, there are a few fancier options for people who want to splurge. Private planes take off from Logan, and thanks to a service called BLADE, anyone can feel like a big spender. However, these flights run about $495 one way and only take off at very specific times, but if money's no object, then this might be a fun option. The flight still takes about 40 minutes.
Or, another option is to rent a boat for the weekend and take it to Nantucket. First, make sure you have any necessary credentials to drive the boat. Then consider the options. Remember, you can dock a boat with a cabin at Nantucket, which will save on getting a hotel.
Since these are luxury options, the prices can vary greatly, but if this is a once-in-a-lifetime trip, they may be worth looking into.