How to Get From Boston to Martha's Vineyard
By Nathalie Alonso

; Updated June 08, 2017
By land and by sea: Boston and Martha's Vineyard connections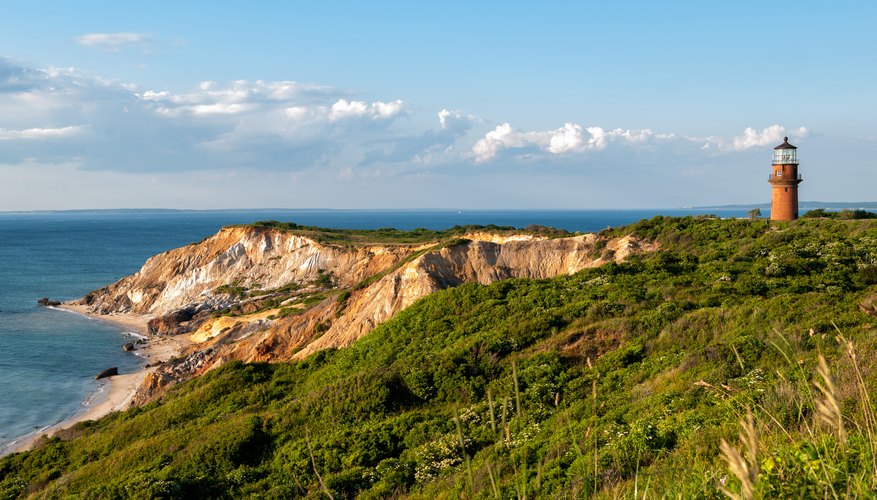 With beaches and hiking trails, the quintessentially New England island of Martha's Vineyard off the coast of Massachusetts is a popular summer destination for both day trips and longer getaways. No bridges or tunnels connect Martha's Vineyard to the mainland, so any and all visitors must ultimately arrive by sea or air. While the latter presents more limited alternatives, visitors from Boston have several ferry lines to choose from and a variety of options for getting to the ports, which are located in Cape Cod.
Hop on a ferry
Perfect for spur-of-the-moment trips, the most scenic and most popular means of getting to Martha's Vineyard is by ferry. Run by the state of Massachusetts, the Steamship Authority departs from Woods Hole in Cape Cod year-round and is the only ferry to Martha's Vineyard that can accommodate cars. Reservations are necessary only for travelers taking their vehicles to the island. The trip takes about 40 minutes. Snacks and drinks can be purchased on board to keep hunger at bay.
Between May and mid-October, visitors can also choose from private ferry companies. Island Queen Ferry connects the town of Falmouth in Cape Cod to the town of Oak Bluffs on Martha's Vineyard, while the Falmouth-Edgartown Ferry offers service to the towns of Edgartown and Vineyard Haven. For a fee, Island Queen Ferry allows passengers to bring their bikes on board, as does Hy-Line Cruises, which offers service from Hyannis in Cape Cod to Oak Bluffs.
Tip
Binging Fido to Martha's Vineyard? Note that the Steamship Authority and private ferry companies allow pets on board, as long as they are on a leash or in a crate.
In the driver's seat
The ferry awaits. Now, a new question has emerged: How to get to the port from Boston? One option, of course, is driving. In Woods Hole, which is 75 miles from Boston, expect to find the Steamship Authority parking lot full in the summer. Luckily, off-site parking is available in Falmouth and the town of Bourne. Shuttle buses connect lots to the ports. Hy-Line offers onsite parking in Hyannis.
Buses and trains
Travelers who would rather leave their cars at home can take Peter Pan Bus Lines from Logan Airport or South Station in Boston to the Woods Hole ferry port in Cape Cod. From Boston to Hyannis, the Plymouth & Brockton bus is an option year-round. From June to September, the CapeFLYER train runs between South Station and Hyannis on weekends, starting on Friday night through Sunday. The CapeFLYER does not require reservations in advance. Pets and bikes are allowed at no additional cost.
Take to the skies
Travelers looking for the most efficient way to get to Martha's Vineyard – as well as those who are prone to seasickness – have the choice of flying. All year long, Cape Air offers flights between Logan Airport and Martha's Vineyard Airport. Flights take under an hour.