Top Packing List for Mexico
By Sandra King

; Updated August 11, 2017
Take it or leave it? What to put in your luggage for a fantastic Mexico getaway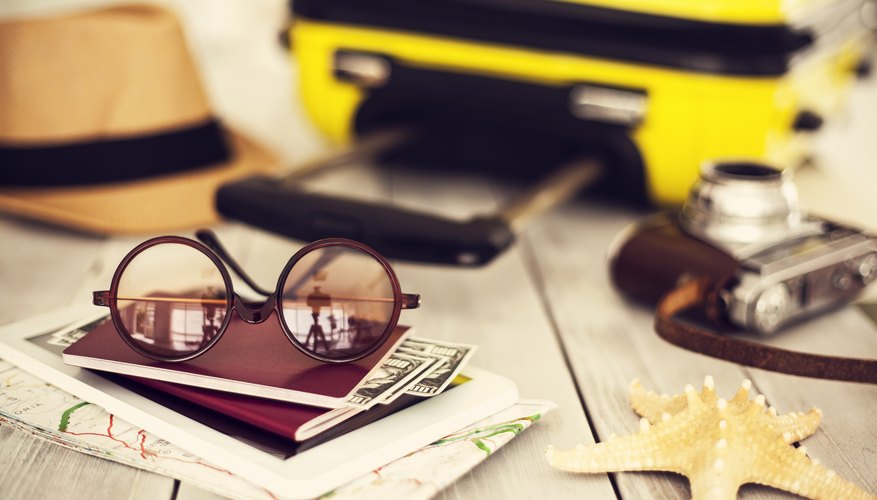 Mexico has enough hospitality, attitude and flavor to revive even the weariest traveler. The year-round sunshine means you can leave behind those bulky sweaters and pack your bags with space-saving, summer-loving clothes and accessories. Toss in a few daily essentials you can't do without, such as your favorite shampoo, and you're set for a change-your-life cruise, a plane trip that'll land you right in the heart of the Mexican Riviera, or an inland adventure to the intriguing diversity of Mexico City.
Packing the basics
Whether you've chosen a cruise or a be-there-in-a-minute flight, make sure to:
Pack a carry-on with a change of clothing and the essentials you'll need if you arrive at your cabin or destination before your luggage.
Keep your medications in their original packaging to avoid misunderstandings.
Even these days, an antidiarrheal may be your best friend at some point, so include that on your "must-pack" list.
Take along your own toiletries to give you more time to enjoy the sights if you don't have to shop for necessities.
Mexico uses the same voltage as the USA and Canada, so your grooming appliances will work without an adapter. Most hotels and cruise liners provide a hair dryer, so phone ahead to discover if you can leave that space-grabbing tool behind.
Go for mix-and-match items. Ten pieces will get you 20 or more outfits. For instance, one blouse can work well with jeans, shorts or a skirt. Accessorize with different jewelry styles, and you've got either a casual look or an elegant fashion statement.
Include flip-flops as basic shoe attire for spending time at the pool or beach. Wear comfy walking shoes to the airport or cruise line so you've got them for trips to the Mayan ruins or jaunts to Mexico City. Take a pair of sandals that work well with all your clothes. For her, consider bringing along a pair of dressy sandals for evenings out.
Make room for sunscreen and use it frequently to protect your skin from that luscious tropical sunshine.
Mosquitoes are hungriest May through October in Mexico, so bring along the repellent.
Don't forget a go-with-everything hat and a pair of sunglasses to shade your eyes.
Packing for a cruise
If you're cruising your way to Mexico, throw in suits for the pool. Two suits per person gives you one to wear while the other dries, but one is plenty if that's all you have. Leave your beach towels behind since cruise lines furnish all you need for drying off poolside, and most will let you take one along for a beach-side port of call.
Check the dress codes for restaurants you plan to enjoy during the cruise since most follow the old adage "no shirt, no shoes, no service." Leave the cutoffs at home, but there are plenty of delicious dining opportunities for those wearing dress shorts and a collared shirt or a skirt and blouse.
If you're longing for a night of elegance, go full-out formal to the captain's dinner. Or toss in a summer suit for him with a dress-up or dress-down maxi for her if you prefer a little less formality than a tux and gown.
Packing for the beach
The secret to beach packing is keeping it skin-baring fun for the shore and respecting the culture by adding more coverage for inland trips. For dressing up, a collared shirt and khakis work for him, while a figure-skimming ensemble rather than a curve-clinging statement is best for her.
Again, go for mixable rather than quantity. Bring along a cover-up that doubles as a spicy sundress. A summer-weight maxi makes a great souvenir shopping outfit when paired with a floppy hat and casual jewelry. It goes dressy when you drop a few strands of gold around your neck, lose the hat and slide your feet into strappy, barely-there sandals. Nip it in at the waist with a golden belt, and you're set.
Packing for Mexico City
Mexico City is a diverse environment that gives you a glimpse of the old and new Mexico with lots of noisy fun thrown in. Consider taking along some earplugs so you can get a good night's sleep in the 24/7 atmosphere of Mexico City.
Dress in layers for outings since the temperature rises as the day goes on. Leave the shorts and sandals at your hotel in favor of jeans or khakis because of cultural norms. For her, feel free to try a lightweight dress that keeps you cool but covered. If you're there during the rainy season – summertime – take along an umbrella for your adventures.