Do's and Don'ts for One Day in Austin
By Amy Curtis

; Updated August 11, 2017
Make the most of your time when there's only a day to spend in Austin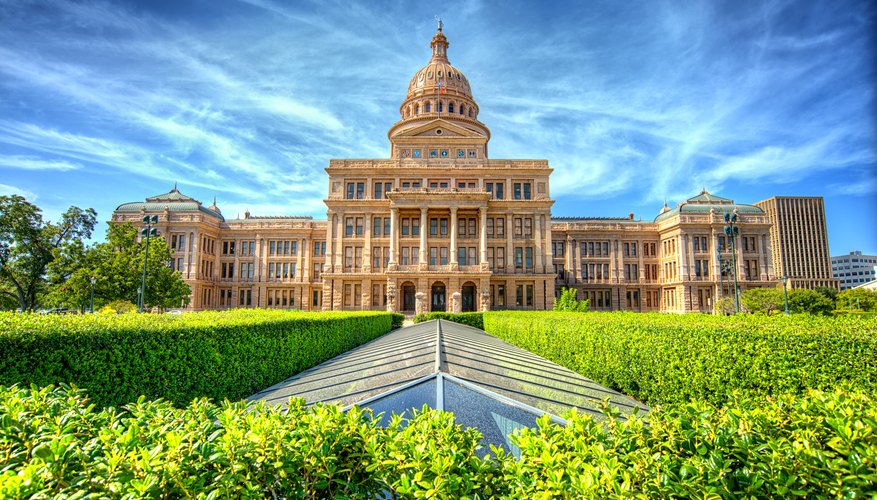 There's no other town quite like Austin, so choosing what to check out on a one-day visit takes some thought. Known for its weird local culture, its devotion to live music and, well, its breakfast tacos, Austin is a place that takes years to know. If there's only one day on the agenda, start it with some of those tacos, then get ready to roll.
Three "must do's"
Learn some history; see some art. The LBJ Library and Museum is a good place for this and, as a bonus, offers a great view of the University of Texas. If your trip coincides with certain holidays, like MLK Day, Memorial Day or the Fourth of July, admission is free, so be sure to check the website for a complete list of free days. It's also worth noting that once a year, most of the museums in Austin also offer a free day, including the Blanton Museum of Art, where the Renaissance and Latin American art exhibitions are a must-see. Additionally, the Blanton Museum is free every Thursday, but it's closed Mondays, and since hours vary on other days, it's good to visit the website before you go. Guided tours of the State Capitol are always free and offered seven days a week. There are also special themed tours of the Capitol throughout the year, so check the website for specifics before heading over.
Commune with nature. There's no shortage of places in Austin for this sort of thing, because the city has thousands of acres of green space: 206 parks, 26 greenbelts and over 50 miles of trails. Try to schedule a dip in Barton Springs Pool right in the center of town inside Zilker Park. Go on a weekday if possible; the pool gets rather crowded on weekends, and it's hard to find parking. If you visit the outstanding Lady Bird Johnson Wildflower Center – especially during the spring when flowers are blooming – keep an eye on the clock. It's easy to lose yourself there and miss out on the rest of your day's plans. Note: the Wildflower Center does not offer online ticketing, so make sure to allow time to stand in line and purchase tickets upon arrival.

Catch some live music. Austin's live music scene is spectacular, and choosing from the more than 200 music venues is daunting. Among the most popular venues are Emo's, Stubb's, the White Horse, Mohawk and ACL Live at the Moody Theater. The White Horse charges a cover charge only on the weekend, and all the other venues mentioned offer ticket sales online. Want to visit an authentic Texas honky-tonk? Check out the Broken Spoke, an Austin hot spot since 1964. Wednesday through Saturday, the Broken Spoke offers two-step lessons, but they fill up fast, so get there when the dance hall opens at 7:30 p.m. to claim a spot.

Two things to skip
Don't take a photo at the I Love You mural. Every tourist since it was painted has been photographed in front of it even though Austin has plenty of better murals. Be original. Pick one that's not so overdone. Up the mural game by visiting the HOPE outdoor gallery on Baylor Street in Castle Hill. It's an ever-changing tapestry of wall art, so what will be featured on any given day is anyone's guess. Going on the weekends is usually a good way to catch an artist at work. Want a great photo op? Climb the walls, or pick up a spray can and make your own mark.

Don't waste time on bad Tex-Mex food. Skip the chain restaurants and do Austin's lively food truck scene. Some of the widely varied food trailer offerings include delicious tacos at Capital Taco and burgers at Luke's Inside Out (both on Lamar Boulevard); lobster rolls at Garbo's on Bratton Lane; an eclectic menu from Chef Roy Tatum at Three Little Pigs on Burnet Road; and traditional barbecue-made-modern at Valentina's Tex-Mex Barbecue on Brodie Lane. Of course, the food trailer scene is so hot in Austin that new offerings are being added constantly, so there's never a dearth of options. Before heading out, check a site like foodtrailersaustin.com or austin.eater.com, to double-check locations and see what else is available.
Tip
No matter which meal, hit the food trailers early. The best ones are immensely popular, and arriving right at mealtime could mean a long wait.
An interesting way to end the day
Want to wrap up the night with something truly special? How about bats? From spring to early fall, about 1.5 million bats hang out at the Congress Avenue Bridge, stopping over on their way north. Every night at dusk an astounding flow of bats begins as they fly out on a quest for food. Get there early for a spot on the bridge or, better still, rent a boat and watch the spectacle from the water.