What to Pack for Las Vegas
By Natalie Saar

; Updated June 08, 2017
Vegas, baby! What to take for glitz, glamor and total comfort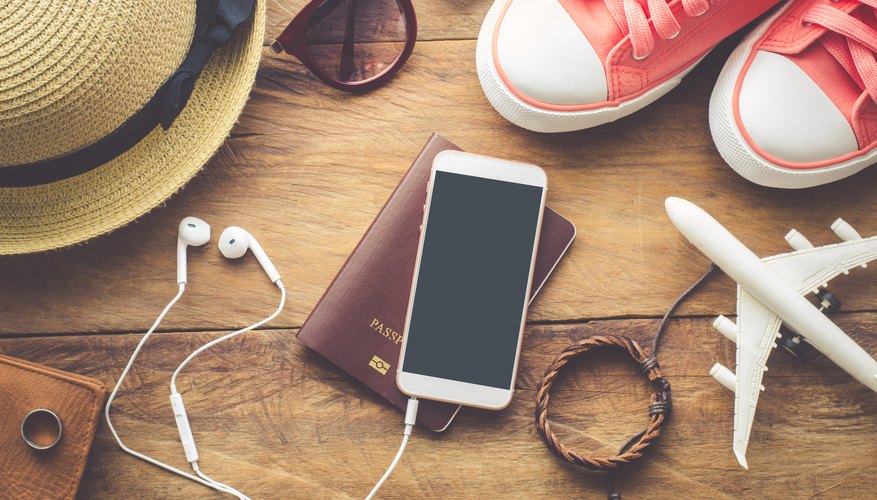 Las Vegas has something to offer everyone, whether they're traveling to Sin City for a bachelorette party or looking to enjoy a business trip to the fullest. Unfortunately, that means travelers will need two very different packing lists, depending on the reasons for going. There's one thing all visitors need to bring though: a "ready for anything" attitude.
Diversify your business trips
Each business trip looks different from the next, so bring a variety of clothing, especially if free time is involved. To start, pack clothes that are appropriate for the events the company has lined up. Check out a map to see if a lot of walking is involved; then make sure any formal shoes are also comfortable for walking. While it's easy to get around Vegas, it's often larger than visitors anticipate.
Next, plan for fun. If visiting during the warmer months, pack a swimsuit or two, so your free time can be filled by hanging out at the pool. Or, for a more touristy experience, bring walking shoes and comfortable, yet nice clothes. Getting caught by another coworker while wearing sweats is not a great situation.
Finally, bring at least one nice outfit, suitable for a fancy dinner at one of the many five-star restaurants or a show. While this may not be necessary, it's better to be safe than sorry, in case the boss springs a surprise party on the group.
Less is more for bachelorettes
They say, "What happens in Vegas, stays in Vegas." That motto has fueled many a bachelor and bachelorette party, and it should help guide your packing list. The rules are similar to a business trip, in that you will want at least one bikini and a matching cover-up for the pool, as well as nice outfits to go out on the town.
But for these special parties, take it a step further. Whether you're the bachelorette or a party-goer, find out as many details about the trip as possible to pack efficiently. Choose heels that will coordinate with several outfits instead of a pair for each outfit, and opt for classic ensembles that can easily go from day to night.
Seasonal mood swings
While most people think of Las Vegas as a place where people have fun in the sun year-round, it's in the desert, and temperatures can dip so low that you'll need a thicker jacket in the winter. If the trip falls between October and April, pack sweaters and jackets, especially in December and January when the average high is 58 degrees F. In the summer, leave the layers at home, since the average high is over 100 degrees F in June, July and August.
Pack light, but don't skimp
While it's possible to go on a Las Vegas trip using only a carry-on-sized suitcase, you don't want to sacrifice style. Sin City offers something for every occasion, and a wardrobe oversight could hold you back from recreational options such as an eating at an upscale restaurant or experiencing the hottest new club. A good strategy is to pack as light as possible – within reason. A considerable amount of walking may be involved with the trip, so whatever luggage you choose, make sure it's easy to travel with.