Best Hiking GPS App for the iPhone
By Fred Decker

; Updated June 08, 2017
Top picks for staying coordinated on the trail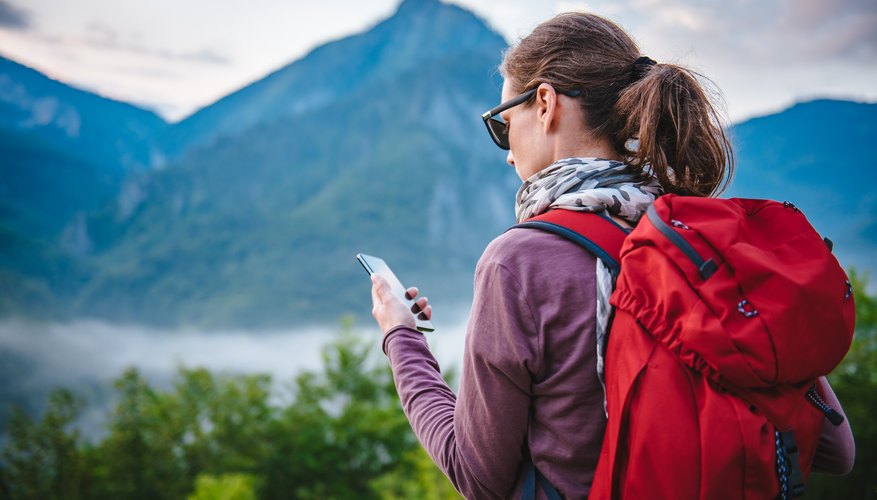 Modern GPS devices weigh only a few ounces, but that's a few ounces you don't need to carry if you're already bringing along your iPhone. The phone's GPS chipset is comparable to what you'd find on stand-alone GPS devices, and its screen is usually larger, so it's an ideal hiking companion. Just install one of these superb hiking apps, and you'll be ready to lace up your boots and hit the trail.
1) AllTrails
When you're making a list of must-have hiking apps, the most popular of them all is an obvious place to start. AllTrails' 5 million or so downloads puts it neatly at the top of the heap, and for plenty of good reasons. As the name tells you right from the start, its focus is on trails – over 50,000 of them – for running, hiking or cycling. The hand-curated trails and additional crowdsourced input from users like you provide all the extra details you need to maximize your hike and minimize unpleasant surprises. Need a trail you can hike with the kids or Fido in tow? No problem. Trails you can do in a wheelchair? AllTrails has you covered. Get on out there and enjoy yourself.
2) Maps 3D Pro
Contour lines on a map convey a world of information to the experienced eye, but if you aren't used to them, they sometimes don't quite convey the challenges you'll face on the trail ahead. If you've ever found yourself huffing and puffing your way up a hillside far steeper than you'd ordinarily attempt, you know that feeling. Maps 3D Pro can help you avoid that "bit off more than I could chew" feeling, turning your topographical maps into vivid, easily understood 3D maps of the landscape around you. Aside from that very useful feature, it's a well-rounded app that makes it easy to work offline, load and share trips and use either USGS or crowdsourced topographical maps.
3) Ramblr
If the prospect of making memories is what brings you into the great outdoors, it's hard to imagine a hiking app that can help you more than Ramblr. It doesn't just preserve your route as a track on a map, the way most GPS apps do. Instead, you record your trip in full, living detail. The app's built-in functionality lets you combine video and photos, written or spoken descriptions and actual statistics of your hike – how fast you went, how high you went, your total distance – into a vivid record or "story" that you can save or share. The app has built-in Facebook and Twitter integration so you can update your friends on the fly. Even better, you can browse stories shared by other users when you're looking for inspiration or ideas for your own hike.
4) Map My Hike
Athletic-wear maker Under Armour has a full suite of interrelated apps for people with an active lifestyle, including Map My Ride for cyclists and Map My Fitness for overall activity. Like its stablemates, Map My Hike is strong in coaching and accountability. You'll get detailed stats on your performance as you hike, along with the ability to set personal goals or compare your own hiking speed to other users over the same or similar trails. You can pipe your Map My Hike data through My Fitness Pal to calculate how many calories you're burning, or connect your iPhone to popular wearables from companies like Garmin or Fitbit to bring all of your statistics together in one place. There's a strong social component, too, with about 40 million Under Armour users keeping each other accountable.
5) REI National Parks Guide & Maps
National parks offer some of the finest hiking and scenery anywhere in the country, so of course there are apps designed to help you enjoy them to the max. One of the most notable comes from outdoor retailer Recreational Equipment, Inc. REI's National Parks Guide & Maps app isn't quite complete at the time of writing – new parks are added through regular updates – but its detailed trail data and hike descriptions are seriously thorough, and you can choose your hike based on any number of criteria including difficulty, kid-friendliness, availability of food and drink or even the personal feedback of hikers like yourself. It's also completely free, which makes it a good starting point if you want to experiment with the notion of using your iPhone as a GPS device.
6) Spyglass
If you appreciate the virtues of GPS but are still proud of your traditional map-reading and navigation skills, Spyglass might be the trail-tramping app you choose to keep on your iPhone. Spyglass takes an augmented-reality approach, superimposing GPS location data and a compass over the landscape in front of your phone's camera or the specific map you have loaded. It can turn waypoints on your map into visual markers superimposed on the scenery in front of you and can even help you navigate by the stars. Even for the most jaded of adventurers, that has to count as a pretty cool party trick. It even has a built-in range finder, so you can easily and accurately measure the distance to any landmark in sight.
A couple of quick tips
The apps on this list don't require a data connection or even cellular service to work, but you'll need to download the maps for your hike before you leave a service area.

Invest in a sturdy, waterproof case for your iPhone before you risk it in the outdoors.

Your battery should last for several days of frugal use, but it's prudent to bring along a high-capacity external battery or charger just in case.