Do's and Don'ts for Three Days in Mexico City
By Ashley Friedman

; Updated June 08, 2017
Pace yourself for festive fun in Mexico City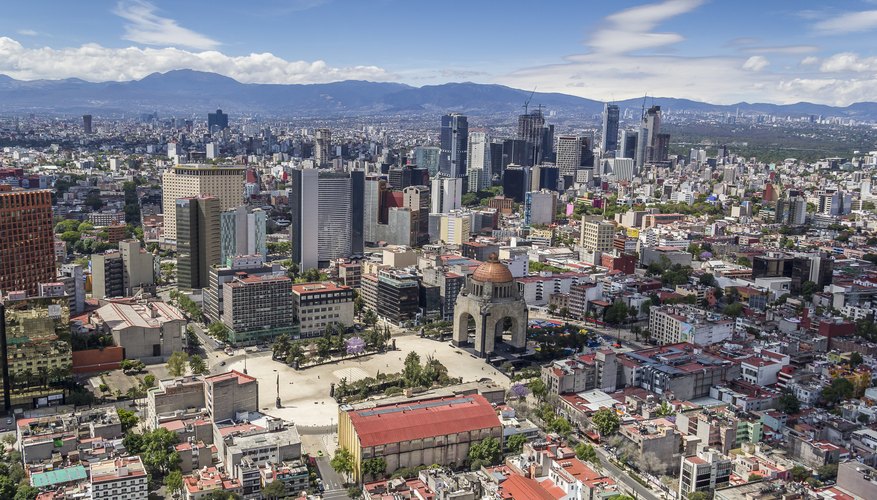 Mexico City is one of the largest metropolises in the Western Hemisphere. The city is an old one and steeped in the history of the country, but there's an appetite for constant renewal in its community of artisans, chefs, painters, builders and creators. While socioeconomic inequality and government corruption are continuing problems in the country, Mexico City is vibrant, warm and inviting. Densely packed with things to discover, 72 hours offers plenty of opportunity for travelers to lose themselves in the rich cultural history and cosmopolitan sophistication of this Central American capital.
Three Things You Can't Miss
Shop at a traditional Mexico City market. If you haven't been to – or eaten at – one of Mexico City's famed outdoor markets, you haven't really been to Mexico City. There are markets that cater to specific tastes from fancy food to rare flowers, but the mother of them all is La Merced, in the city's Centro Historico neighborhood. With stalls that offer hundreds of varieties of chilies alone and an area larger than several football fields, the market can be overwhelming. Be sure to enter at the market's dedicated metro station. Otherwise, you risk getting lost in the dozens of tents surrounding the main building.
Check out the art. Mexico City has a number of quality museums, including many dedicated to the work and life of Frida Kahlo. In addition, check out the Museo Casa de Leon Trotsky (Museum of Leon Trotsky), the Palacio des Bellas Artes (Palace of Fine Arts), and the Museo Franz Mayer (Franz Mayer Museum), a collection of three centuries of decorative art objects displayed in a stunning 18th-century building. Mexico City's traditional museums are fantastic, but don't miss the amazing tours of the current street art that gives the city its unique flavor. Street Art Chilango's walking tour explains the significance of the many murals and stencils you'll see as you make your way through the city, while pointing out some hidden gems you might never have noticed.
Dance to the music. You'll notice that salsa- and merengue-tinged music is played all over the city, but there's nothing like being front and center to hear an amazing band. Visit a venue like the San Luis Club, which has been around since 1940. Crowds gather every weekend night to hear the 11-piece band play traditional Mexican music. Wear comfortable shoes, because everyone is expected to get on the dance floor.
Two Things to Skip
Taxis. If you don't already have the ride-share app Uber, download it before you head to Mexico City. Uber is the quickest and safest bet for getting around Mexico City. It is also significantly cheaper than a taxi ride, and you have the added benefit of a driver with GPS, so there's no chance of your destination address getting lost in translation.
Tourist bars. Tourist neighborhoods like Centro Historico and Mexico City's many hotels have bars packed with other tourists and overpriced drinks you could probably also get at the airport. Skip these spots in favor of small hole-in-the-wall tequila bars like La Clandestina, which boasts dozens of varieties of mezcal that are richer – and more potent – than any you're likely to encounter in the United States.