New York to Canada Driving Tips
By Meg Jernigan

; Updated August 11, 2017
Road smarts: driving and border-crossing tips for NY to Canada travel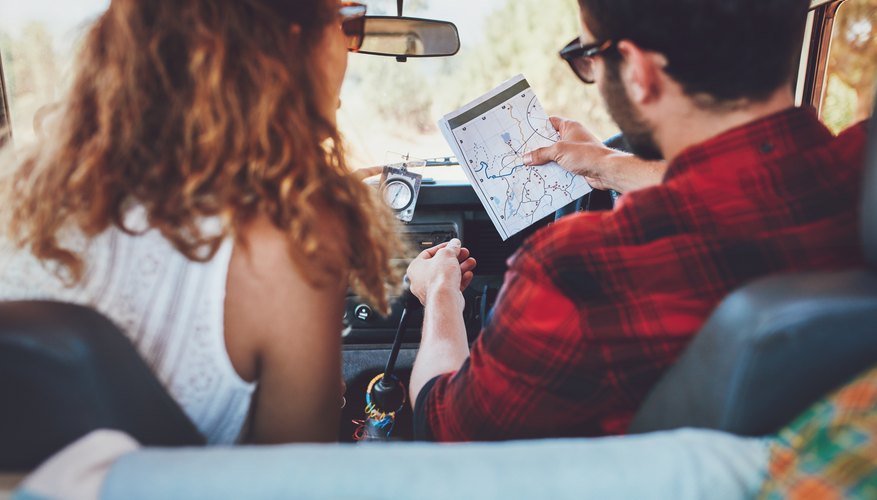 New York state shares 455 miles of border with Canada, much of it water. With the exception of far upstate New York, the St. Lawrence Seaway and Lake Ontario form a natural barrier between the two countries. The Thousand Islands Bridge across the Seaway and the Peace Bridge in Buffalo are among the busiest crossings in the country. Have your paperwork in order, and you'll breeze through your border crossing.
New York City to the Canadian border and Montreal
The entire 350-mile route from New York City to the Canadian border can be driven on interstate highways. As part of the New York State Thruway system, tolls are charged on the section of Interstate 87 from the city to Albany, a distance of about 150 miles. From Albany to the Canadian border crossing north of Plattsburgh, I-87 becomes the Adirondack Northway, a lovely drive along the eastern border of the Adirondack Mountains and the western shore of Lake Champlain. From the border crossing, the drive to Montreal is less than 50 miles.
From Buffalo and Niagara Falls to Toronto
Buffalo is New York state's gateway to Niagara Falls. Less than 20 miles northwest of Buffalo via Interstate 190, the American Falls tumble more than 100 feet into the Niagara River. Across the river and past Horseshoe Falls lies Canada. Small cities on either side of the river offer food and lodging, attractions, and striking views. Carry change for toll bridges between Buffalo and Niagara Falls.
Niagara Falls, Canada, is about 80 miles south of Toronto via Queen Elizabeth Way, a freeway that hugs the shore of Lake Ontario for most of its distance. As you drive along the lake, you'll pass through St. Catharine's, Hamilton and Mississauga.
Travelers can bypass Niagara Falls by taking the Peace Bridge from Buffalo to the beginning of Queen Elizabeth Way in Fort Erie.
Border-crossing tips
Lines can get long at busy border crossings. Use an app like Borderlines or go online to the U.S. Customs and Border Protection website to check the wait times at your crossing. Have both your and your passenger's travel documents ready as you approach the inspection station, roll down the car windows so the agents can speak to everyone in the car, and remove your sunglasses so the agent can easily compare your appearance to that on your documents. Familiarize yourself with the items you can't bring into Canada and declare any duty items you're bringing in. You may notice a line or two of cars getting through customs more quickly. Those drivers hold IDs from trusted traveler programs.
Tip
Remember that as soon as you cross the border, your phone will switch to your international data plan. If you don't have a plan, turn your phone off or expect high fees.
Border-crossing paperwork
Americans crossing the border must provide proof of citizenship and proof of identity such as a driver's license and birth certificate. A valid passport, passport card, an Enhanced Driver's License or a NEXUS card also satisfy these requirements. NEXUS cards and Enhanced Driver's Licenses are for travelers who frequently cross the border into Canada as part of the trusted traveler program. A passport card can be used only to cross the Canadian and Mexican borders and for travel to the Bahamas and the Caribbean. While any of these will ease entry into Canada, consider applying for a passport book if you're planning future travel abroad.
Kids under 16 only need proof of citizenship, but if you're traveling with a child other than your own, you made need to provide notarized proof that the child's parents are aware the child is with you.