Best Time to Visit Montreal
By Meg Jernigan

; Updated August 11, 2017
Montreal moment: The best times for making memories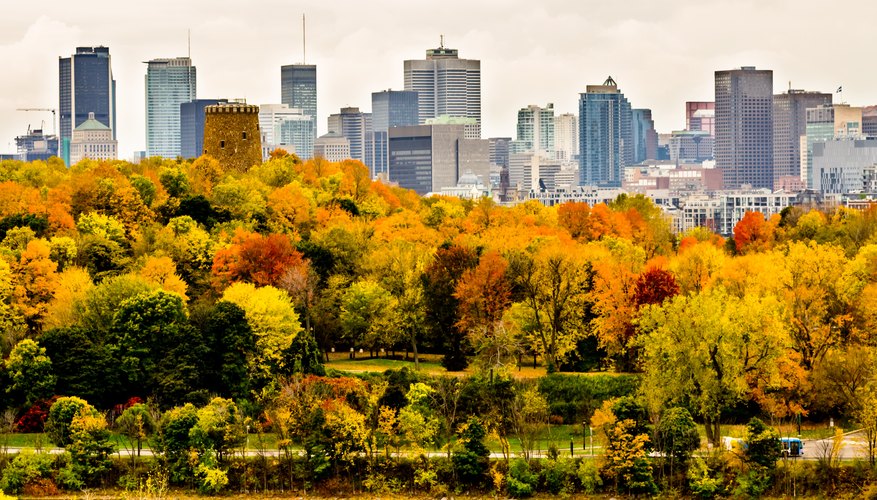 Travelers to Montreal enjoy a mix of old world glamour and vibrant, contemporary energy. An amazing food scene, lively festivals and an appreciation for cold winter weather combine to make the city a year-round destination. Smaller crowds and moderate weather make spring and fall ideal times for visiting.
Best time to visit
A major metropolitan city, Montreal doesn't shut down as other tourist destinations do during the off season. Winter is frigid, but theaters, shops and restaurants stay open. Hotel prices plummet, so you can book a room at a downtown hotel and still be able to get to things if there's snow. Summer is a busy season, with a multitude of festivals and swarms of visitors. Take advantage of warm, sunny days by renting a BIXI bike from one of the bike sharing stations. Unless you plan to be in Montreal for one of the festivals, visit the city in spring or fall, when the weather is crisp and the crowds smaller.
Seasonal happenings
Rub shoulders with other music lovers when the summer festival season kicks off with the Montreal International Jazz Festival. While some of the concerts are free, you can buy tickets for others online.
Take advantage of autumn's cooler days with a walking tour of one of the city's historic neighborhoods, or make the hike to the summit of Mont Royal. Download a podcast to guide you through the multiple historic sites on Montreal's namesake.
An underground city where shops, restaurants and exhibition spaces line 20 miles of tunnels protects Montrealers from winter's cold and snowy weather. But not everyone hibernates. Festivals like the 11-day Montreal en Lumiere, one of the largest winter festivals in the world, and Igloofest, a huge dance party, keep locals and visitors moving.
As winter fades, head out of the city in search of a cabane a sucre, or sugar shack, for sweet treats made from the sap of maple trees. Different venues are open on different dates, so check that the shack you're heading to is open.
Montreal's weather
Depending on your outlook, Montreal's average snowfall of about 82 inches and winter temperatures hovering in the teens and 20s create either a forbidding climate or a winter wonderland. Temperatures are at freezing or below for almost 150 days yearly. Things start to warm up in the spring, with average temperatures climbing into the high 50s by the end of May. Summer is sunny and moderate, with average daily highs in the 70s. As temperatures drop in the fall, the number of sunny days diminishes, and as the year progresses, temperatures drop from the high 60s to the mid-40s in November.
Avoiding the crowds
Leave your car at the hotel and take public transportation to avoid Montreal's busy streets. The subway will get you almost anywhere you need to go, and if you find yourself out late, you'll probably be able to take a bus back to the hotel. Fare cards are available at Metro stations and at authorized retailers.
If you plan to visit one of Montreal's major museums, like the Montreal Museum of Fine Arts, avoid weekends, school holidays and public holidays. Check the museum's website for online ticket sales and tips on when the venue is least busy.