What to Pack for Jamaica
By Jessica Ozar

; Updated August 11, 2017
The best things to take, and leave behind, for your days and nights in Jamaica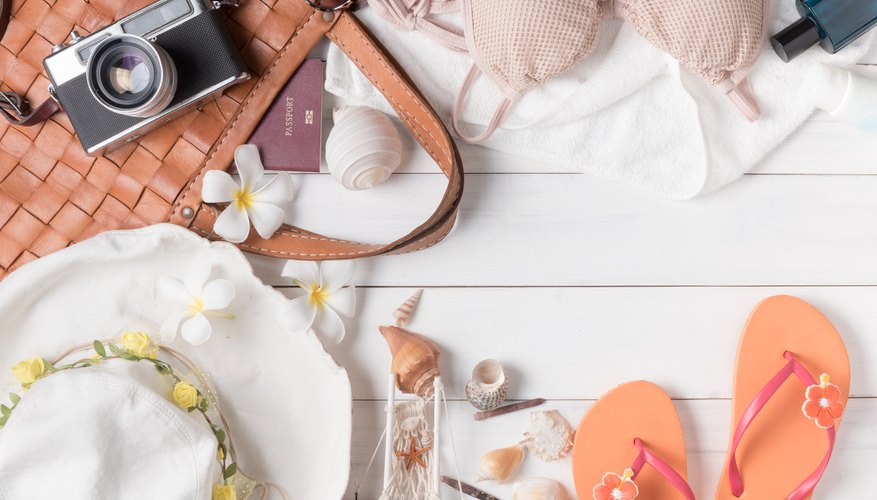 Lounging on the warm sand and taking a dip in the ocean is the ideal way to spend time in Jamaica. To pack for a beach vacation, don't forget to follow these tips.
What to pack
For days at the beach, plan to bring an extra bathing suit. The second will be useful when the first is drying. The humid hot weather calls for lightweight shirts and shorts to wear while walking around town. Breathable shoes, like flip-flops and water shoes, will keep feet comfortable on and off the beach.

For a night on the town, bring slacks and a button down shirt or a dress for entry into some of the restaurants requiring formal attire.
Don't leave home without sunglasses, a hat with a brim, sunscreen and bug spray. A cover up or a few extra shirts will be useful to protect against the sun's rays while in the water or on the beach.

What to leave at home
Jeans may seem like an easy option for casual wear, but they are bulky and hard to dry. Choose cotton or linen to stay cool.

Sand gets on everything, so leave expensive items, like computers and jewelry, at home. A book is less likely to be damaged by sand.

Weather considerations
The island is much busier in the tourist season between December and April. Expect temperatures of 80 to 90 degrees F during the day. It can be chilly at night, so bring a light sweater. Jamaica's rainy season is June through November, often bringing thunderstorms in the afternoons. Pack books and other activities to occupy the time when it's not possible to be at the beach.
Is it better to carry on or check luggage?
Packing light for a vacation in Jamaica can be simple, since much of the clothing will not take up much room. Most hotels will also provide toiletries, and it's convenient to buy sunscreen and bug spray upon arrival. Consider checking luggage to bring a preferred brand of sunscreen in large quantities, since airlines require bottles of fewer than 3 ounces in carry-on luggage.
Other considerations
Breeze through customs by packing well. Keep your passport in an accessible pocket, and declare any medications upon entering the country. Jamaica allows visitors to bring not more than 2 liters of alcohol and two cartons of cigarettes. Leave plants, animals and fresh fruits and vegetables at home. These items are not eligible for entry into Jamaica. Finally, a visa is not necessary unless you plan to stay more than 90 days.