Best Time to Visit Cabo San Lucas
By Kathy Adams

; Updated June 08, 2017
Prime time for a Cabo getaway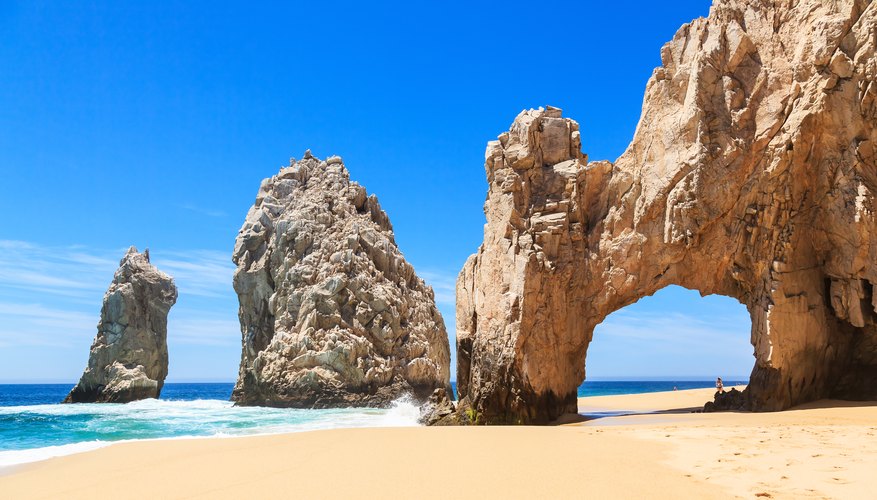 Whether you're in it for the whales or simply want to while away some time doing nothing other than lounging on a beach, Cabo San Lucas is one of those dream destinations worth visiting at least once. Water temperatures average 72 degrees F year-round, and rain is a rarity, so what's not to love?
Best time to visit
May and early June are the best months to visit Cabo San Lucas, past prime winter and spring tourism season and warm enough to bask on the beaches or go snorkeling. This is also an ideal time to snag a good travel deal as hotel prices drop.
Autumn offers the best season for fishing, plus the hotel rates are more reasonable than during the winter months. Tuna, blue marlin and sailfish are a few of the swimming species found in the waters off Cabo.
The best time to visit for whale watching is mid-November through March, when humpback and gray whales pass by during their migration and mating seasons. Hotels should be booked well in advance for travel during this time, however, as these are also peak tourism months.
When to avoid a Cabo vacation
This perennial Mexican paradise offers ideal vacationing weather in December through May, before the weather gets too hot, but you may want to avoid Cabo during March and April's spring-break revelry if you prefer a more peaceful setting. Rooms are also scarce during winter and spring months, particularly around the holidays and spring break, unless booked well in advance. Skip traveling to Cabo in July through September to avoid scorching summer heat, when daily highs average in the 90s, sometimes climbing past 100.
Wonderful weather ... most of the time
Cabo's climate is warm enough that you may not need a jacket at all during the day, but evenings can get quite cool in November through May, ranging from the low 50s to low 60s.
Even though Cabo's climate is considered a subtropical desert, it's not completely without wet weather. May through November is the season of tropical storms. Hurricanes and extreme storms during storm season rarely reach Cabo, but they are most likely to happen from the middle of August through the middle of October. Cabo stays relatively dry most of the time, with at least 300 sunny days a year and a paltry 10 inches of average annual rainfall. Even so, sudden heavy rains can cause flash floods on rural roads and in desert areas.
Safety in the sunshine
With sunny skies much of the time, wear sunscreen for every outing in Cabo to protect your skin, as you may not even think about sunburn when you're enjoying the environment. Biodegradable sunscreen is the best option since it is the safest for the delicate natural environments on land and in the water. Sunglasses are also a good idea when on a boat or near the water, as the eyes need protection, too.
Dehydration happens, especially when spending hours at a time outdoors. Stay well hydrated and carry bottled water, whether relaxing on the beach or roaming around. Drink plenty of water at the beginning and end of the day as well, to help ensure adequate hydration for the entire stay.
Cabo's beaches have no lifeguards, so swim at your own risk. Riptides and strong waves can take swimmers by surprise, so be sure to keep an eye on friends and loved ones enjoying the water.
The Cabo region is considered far safer than many parts of Mexico, although common sense should still be followed. Keep valuables hidden, and do not leave personal items unattended to ensure they aren't pilfered by petty thieves.