Do's and Don'ts for Seven Days in Havana
By Judith K. Tingley

; Updated June 08, 2017
Top tips for a super week in Cuba's capital city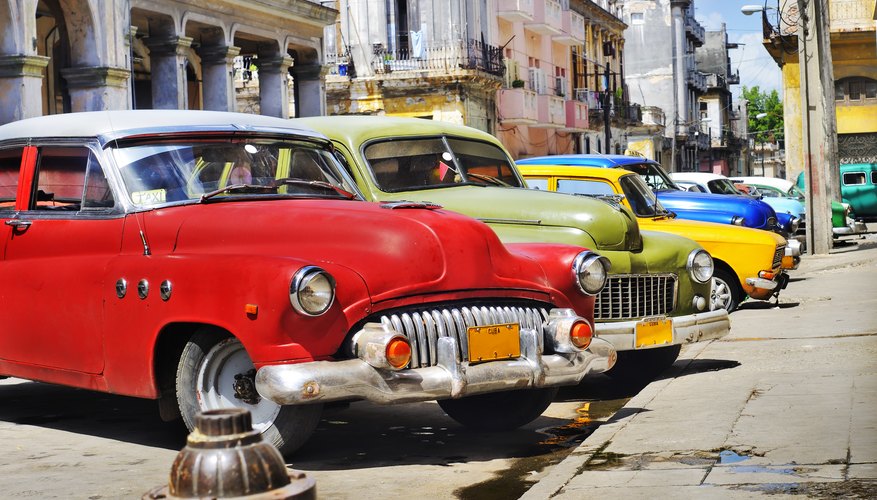 Seven days in Havana! It seems like a short time, but so much can be packed into a week with good time management and a well-planned itinerary – not to mention knowing ahead of time what to expect. Since travel to Cuba is still in a transitional stage of protocol development, it's a good idea to check both U.S. and Cuban government websites for travel information. Then, use all the tips you gather to maximize the fun and minimize the hassle.
Meet the people
DO engage with the Cuban people. Havana is a city of personable, friendly folks eager to meet and talk with visitors. The importance of personal interaction with Havana's people cannot be over-emphasized and is one good reason to stay at a casa particular (accommodation in a private home) rather than at a hotel full of tourists.
DON'T, however, fall for the patter of jineteros, literally "jockeys" because they figuratively "ride" tourists for money. In a typical scenario, a friendly stranger will offer services or advice, waiting till the last minute to inform his new friend that these services are not rendered for free. Be on guard, but stay polite even when turning down the overtures of any new and unexpected "friend."
Hit the high spots
DO visit Old Havana (Habana Vieja) and, while there, don't forget to include southern Old Havana, where there are fewer tourists, stunning historical churches, antique steam trains and even a brewpub. While exploring Old Havana, include a visit to lmacenes de San José – once a wharfside warehouse and now Havana's best open-air arts and crafts marketplace. It's filled with local artisans and their beautiful creations – a great place to find some mementos and gifts for the folks back home.
DO visit Plaza de Armes, Havana's oldest square and a marketplace where secondhand treasures can be found. Yes, it's going to be packed with tourists, so get there early to avoid the crush. The marketplace is open every day but Sunday.
Where cash is still king
DON'T forget to bring enough cash. In Cuba, cash is still king, though credit cards are gaining acceptance in the more touristy areas. U.S. dollars may be exchanged for CUCs (also known as "tourist money") at the Havana Airport, though there is an extra charge on U.S. dollars. If you want to avoid the charge, exchange from Euros or Pounds. If the itinerary includes some out-of-the-way places, it may be useful to exchange CUCs for CUPs (the currency used by most local residents) at one of the many money exchange houses, called CADECAs, found throughout the city. Don't be caught short; always take more cash than seems necessary.
Also, be careful to examine your money when buying trinkets off the street, as some may try to pay you in CUP when you handed over CUC – and the local currency is valued far less than the CUC. Signs at government buildings and banks will show you the differences to look for in CUC versus CUP.
Explore Cuba's unique cultural heritage
DO save some time for the spectacular art to be found at The Museo Nacional de Bellas Artes. The collection of 50,000 pieces is housed in two separate buildings, one of which is devoted to Cuban artists, whose colorful, imaginative works demand to be seen.
DON'T expect a homogeneous culture. Cuba has one of the most diverse populations on earth; present-day Cubans are descendants of its indigenous peoples, Europeans, Africans, North Americans, South Americans and others. This multiple heritage has led to an explosion of creativity in the arts: music, dance, fine art, folk art, even cuisine. Experience as much of this unique mix of cultures as possible.
Music and dance
DO be prepared for some amazing music – everything from electronica to jazz to salsa to rock 'n' roll and beyond. For jazz and salsa fans, a trip to La Casa de la Musica in Central Havana might be just the ticket. Want to rumba? Every Sunday at noon a crowd of mostly women gather for La rumba de Cayo Hueso at Callejón de Hamel and rumba up a storm. Why not join the fun?
And finally, DO make this a trip to savor and remember.