Best Time to View Sunsets in Dallas
By Jodi "Jato" Thornton

; Updated August 11, 2017
Dusk comes to Dallas: Seeing a panoramic Texas sunset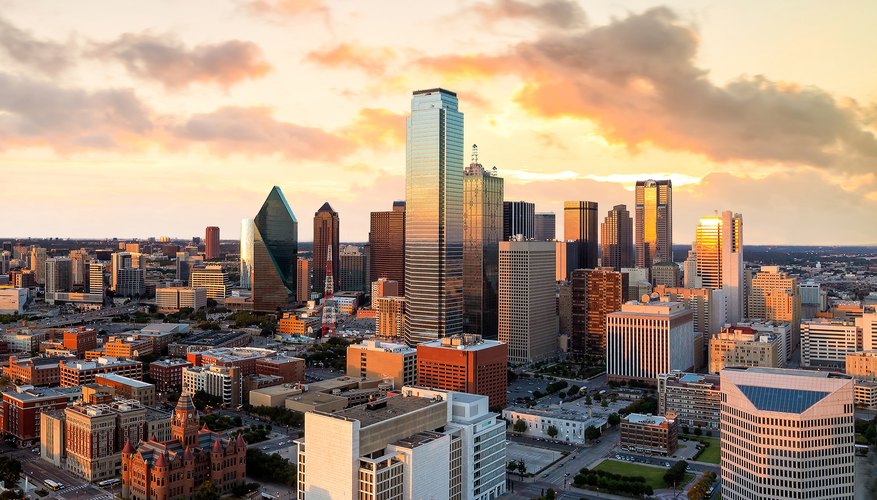 Watching a technicolor sunset blazing across a wide-open Texas sky is one of the best ways to end a day of sightseeing in Dallas. Whether you want to capture a gorgeous sunset photo to hang on your wall as a souvenir or share a romantic moment, Dallas delivers at dusk.
Sunset in the Spring
Dazzling fields of bluebonnets appear as early as late February and last until late April in areas surrounding Dallas. Do some daytime sightseeing and stick around to watch the sun sink down into a flowery field in places like Cedar Hill State Park or Lake Grapevine Bluebonnet Trail. Or take a 25-mile day trip to Ennis, the "Official Bluebonnet City of Texas" where you'll find 40 miles of mapped bluebonnet trails that usually peak in April. Look for sunset just after 7:30 p.m. around the vernal equinox in March with temperatures in the low 70s.
Lazy summer sunsets
Long days mean sunsets shortly after 8:30 p.m. by mid-summer. Munch on a late picnic at Klyde Warren Park to watch the city skyline reflect gold and mauve hues. Listen to music at the park on Music Thursdays from 7 p.m. to 9 p.m. or stroll hand-in-hand through the butterfly garden any day of the week. Temperatures can be in the 90s, so wear your shorts and cool your feet in the interactive fountains in the children's area of the park.
Autumn colors in the sky
Autumn sunset can roll out some of the most intense colors of the year. Pair the blazing sky with a trip to the Dallas Arboretum and Botanical Garden. The arboretum stays open until 8 p.m. on Wednesdays through late October, giving you plenty of time to watch the sun go down at 7:30 p.m. during the autumnal equinox. Chrysanthemums, fire bush and copper plants serve up autumn color. The arboretum is renowned for its pumpkin village which has pumpkin-walled houses, mosaics and other fall festival decor.
Winter wonder
There's no need to brave chilly temperatures that can dip down to the 30s and 40s during the Dallas winter. Head up to Reunion Tower for a revolving view of the sky with climate-controlled comfort. The 50-story tower offers views as well as food in its two restaurants, or you can visit the GeO-Deck to gaze at the sunset and enjoy interactive displays. December and January are the city's cloudiest months, so check the weather forecast when making your plans.