Do's and Don'ts for One Week in Cuba
By Teo Spengler

; Updated August 11, 2017
Smart ways to make the most of your Cuba vacation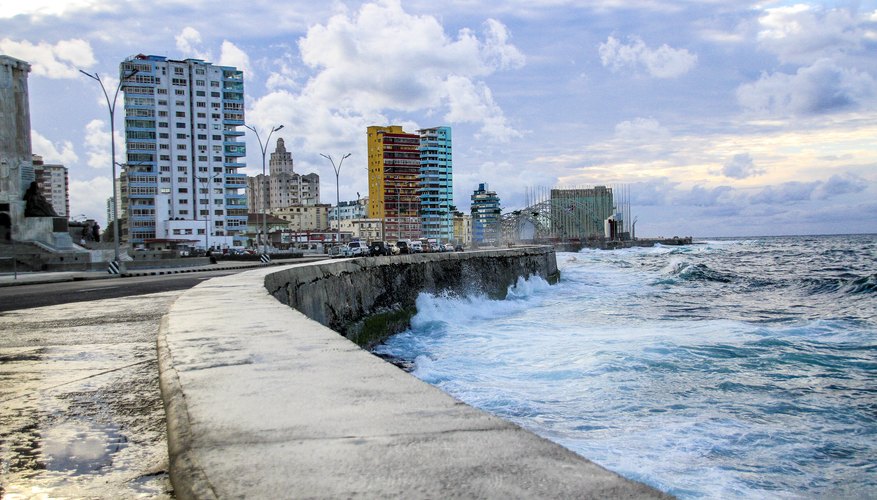 Cuba's doors are wide open to U.S. citizens these days, and the sultry island beckons. It's not just the famous rum and renowned cigars – there's quirky, crumbling Havana, miles of golden beaches and pulsing salsa music.
If Cuba is on your calendar, it helps to know the don't-miss highlights before the plane lands, as well as the places and the practices to avoid. Here are the travel tips you need to ace that Cuba vacation.
Walk the walk on Havana's Malecón
Yes, Havana's Malecón is wildly popular, but it's not just tourists who meet and greet here. Join the locals strolling this evocative esplanade which stretches along the waterfront from Old Havana to the Vedado neighborhood, with crashing surf on one side and colonial buildings on the other. The Malecón is nicknamed "the world's longest sofa" because young and old Havana alike congregate here to chat, date and talk politics.
Make time to sit on the seawall and breathe in Havana's unique energy. And be sure to go toward evening, since the Malecón offers gorgeous sunset views.
Take care to remember how long this atmospheric street actually is: almost five miles from one end to the other. If you're taking a cab to a Malecón bar or restaurant, ask to be dropped off close to your destination.
Keep on top of money matters
Money matters can make or break a trip to Cuba – not that everything is expensive; it's just complicated. First, forget credit cards. Cuba is a cash-based country, and few establishments accept plastic.
But carrying cash doesn't make everything easy. Cash transactions are also complex since the country has two different currencies, the CUC and the CUP. It's critical to get on top of the current conversion rate between the two currencies to be able to double-check your change from street vendors.
And the country imposes an extra tax on dollars. Avoid this by bringing Euros instead to convert to local currency without the surcharge.
In Cuba, tips are expected and appreciated, even more so than in the United States. Tip for every service that gets a tip in the U.S., then tip for every other service, too. Some travelers even tip every morning when the bed-and-breakfast host arrives with the coffee.
Fusterlandia forever
Is Fusterlandia a street-art dream or a bad-taste nightmare? It's a personal decision, but only those who visit Jaimanitas get to vote. This low-key district of Havana is home to Cuban artist José Fuster who has turned his own house and the entire neighborhood into a crazy masterpiece of stylized tile in kaleidoscope colors that might even make Barcelona's Gaudi blush.
This isn't new and trendy. Fuster's public art project began decades ago and just keeps getting more eye-popping. The artist's house is the project's heart and soul. Festooned with art, sculpture and mosaic tiles of astonishing colors, it's a dreamlike mishmash of architectural elements that include nods to Picasso, Gaudí and Gauguin. Think magic realism, modernism and the artist's very personal sense of what it means to be Cuban.
It's off the beaten path, but unforgettable.
Skip the hotels and stay with locals
Interacting with locals is interesting but not always easy. One way to get a chance to exchange world views with Cubans is to skip the hotel. Instead, stay in a casa particular, a simple Cuban-style bed-and-breakfast, or an Airbnb rental. It's a much more rewarding experience to stay in the home of a Cuban.
Cuban hospitality is refreshing, and renting out rooms to tourists helps locals make a little extra money. Further, if the host offers to arrange a ride from the airport for a small fee, say yes quickly. It's a great way to avoid massive overcharges for transportation to town.
Skip repeat trips to Obispo Street
Hemingway fans can't pass up a visit to Calle Obispo in Old Havana to get a look at the hotel Papa lived in for a time and his favorite bar, El Floridita. But Obispo is a tourist trap these days, so don't make the area a regular hangout. In fact, there's no reason to visit during the day at all.
If having a drink in Floridita is on your "must do" list, go for it. But keep in mind that drinks are half the price at the bar two doors down.