What to Pack for New York
By Amy Curtis

; Updated June 08, 2017
Tips for what to take on your trip to NY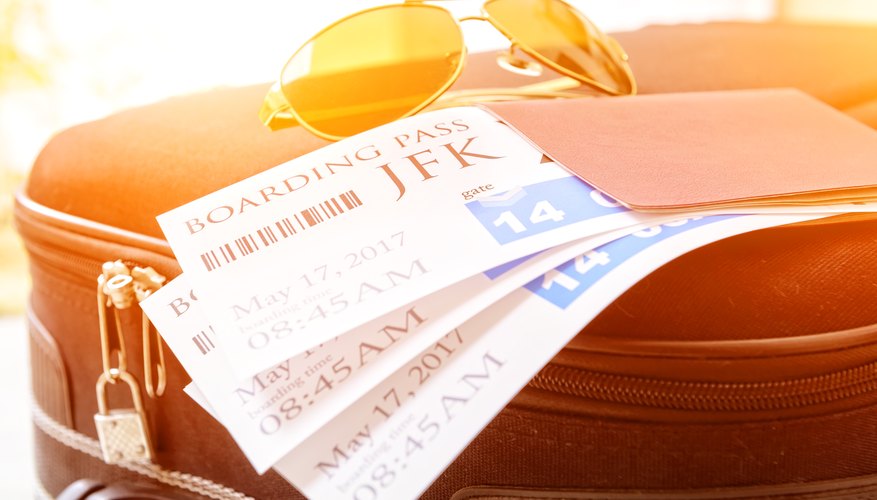 What's more exciting than a trip to the Big Apple? From Broadway to Brooklyn and beyond, the boroughs are bursting with things to see and do. Whether it's a weekend getaway or a lengthy vacation, though, smart packing is important for a successful trip.
What to pack
Pack the right shoes. Walking – or taking public transit – is the best way to get around the city, so comfortable shoes are a must. Don't forget flip-flops or sandals for the hotel and dress shoes for an evening out.
* Bring something for carrying stuff. A backpack is ideal, though some prefer a crossbody messenger bag or a belt pack. The important thing is to find a hands-free solution to keep necessary items secure.
* Wear comfortable clothes. Just like shoes, clothes should be comfy enough to make it all around the city without becoming a nuisance.
* Pack an outfit for a night on the town. It's New York City! Of course there will be a night out. Something simple is best, with accessories to make it special.

What to leave behind
Don't bring anything "just in case." New York is a shopper's paradise, so chances are good that anything left behind can be purchased in the city. It's better to pack light than to bring things that are unnecessary or redundant.

Don't bother with toiletries. Unless there's a good reason, such as devotion to a product sold only back home, leave toiletries at home and find new favorites in New York.
Tip
Bring along a quart-sized bag in order to get back through the TSA checkpoint when flying home with new toiletries.
Weather and changing seasons
There are great reasons to visit NYC at any time of year, but the weather can be varied. In winter, lows can dip below zero, and in the summer it's not unusual for temperatures to reach the 80s – with crushing humidity. Spring and fall are unpredictable, so it's best to check the weather forecast before heading out.
No matter the season, layers are key. Layering in the spring and fall is always a good idea, but at other times, it's a necessity. In the summer, a light sweater can help bridge the temperature gap between outdoors and the air conditioning. Save space in the carry-on during the winter by wearing your heaviest clothes when traveling. Dressing in boots, jeans, sweater and coat frees up suitcase space for all those layers.
Carrying it on versus packing it away
Lugging a carry-on can be burdensome, but following the above guidelines helps prevent over-packing. When space is limited, pack things that serve more than one purpose. A shawl, for example, can serve as a wrap, a travel blanket or, when rolled, a pillow.
If checking your bag or driving a car, space is less an issue. That portable steamer and those alternate dress shoes might stand a chance of making the trip. On the other hand, anything packed adds to the weight of what has to be carried around once you get there – especially if you fly.
Other considerations
The agenda for the trip will dictate what you need to bring, so everyone's packing list will be different. Also, even though packing light creates convenience, don't be afraid to be a little self-indulgent. Those favorite shoes might take up extra room, but if they offer comfort, inspiration or confidence, cram them in, sit on the bag and zip it.