How to Pack a Backpack for Travel
By Amy Curtis

; Updated June 08, 2017
Skip the suitcase: Gear up for travel with your trusty backpack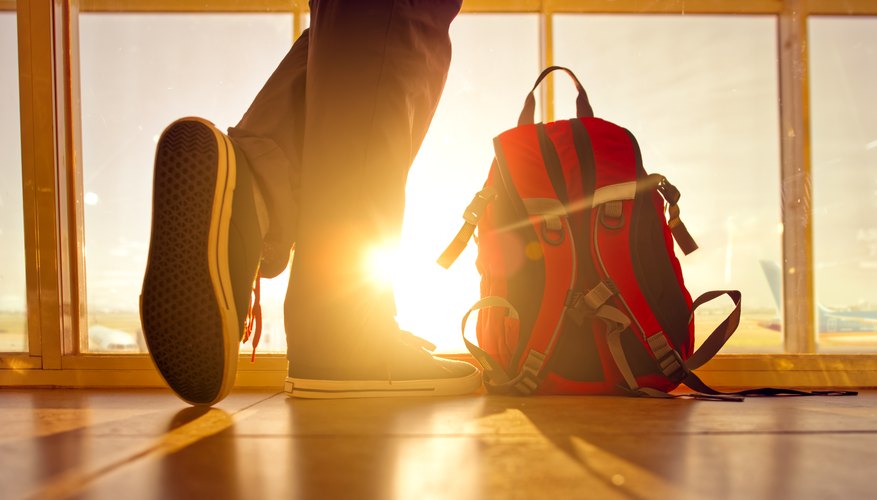 Ah, the humble backpack. Once the cherished possession of only schoolkids and hikers, it's now viewed by many as a traveler's best friend. Not only does it force a person to learn the art of traveling light, but it also leaves the user's hands free while traveling, which can be extremely convenient.
What to pack
First, don't fill the backpack. Leaving about a quarter of it empty makes space for souvenirs and mementos found along the way. Start the packing process by dragging into a pile everything that might possibly go on a trip. Now look at the pile, look at the size of the backpack and start paring things down, remembering to think in terms of categories:
Everyday clothing: The wardrobe should be minimal, versatile and neutral for mix-and-match, with some bright color added for accent. With the exception of underwear, pieces should be worn more than once. Pants can last two to three days– shirts only one. So, for a week-long trip, wear one pair of pants and pack two. Pack a T-shirt for each day. When layering, outer layers can last more than a day.

Weather-specific clothing: A bathing suit is a good idea no matter what the climate, especially if spending time in hotels. Cold weather can be braved in layers, nixing the need for bulky outerwear.

Toiletries: Use products that serve more than one purpose, and carry travel sizes. Choose a shampoo that doubles as body wash. Use conditioner as shaving cream.

Travel documents: Passport, tickets, boarding passes and other important documents must be packed securely, yet be easily accessible.

Entertainment: It's easy to pare this one down. All those books you're tempted to lug around? Load them on the e-reader or tablet instead.

What to leave behind
Leave behind as much as possible. Minimizing the load is the key to successful backpack preparation, so, as much as possible, try to bring things that serve dual purposes.
Pare down the electronics. Using a tablet can often eliminate the need for a laptop and e-reader. A phone that takes good photos can take the place of bulky camera equipment. USB cords to charge each item can share a multi-port charger.
Don't bring a shoe wardrobe. Try to find one pair of shoes to last the whole trip, possibly even going the space-saving flip-flop route. If two pairs of real shoes are absolutely essential, wear the bulkier pair and pack the other.

Other considerations
Use logic when packing the backpack. Put the heavier items, like shoes, at the bottom, and use the space inside the shoes to stash small items like socks, jewelry or a sewing kit. Roll clothing to minimize the space it inhabits, packing pants toward the bottom and lightweight items like T-shirts toward the top. Keep travel documents and other things that need to be easily accessible either on top or in an outside pocket. Being well-organized will make traveling with only a backpack much easier to manage.