What is Hell's Kitchen in New York?
By Leah Rendon

; Updated June 08, 2017
Discover one of NYC's intriguing destinations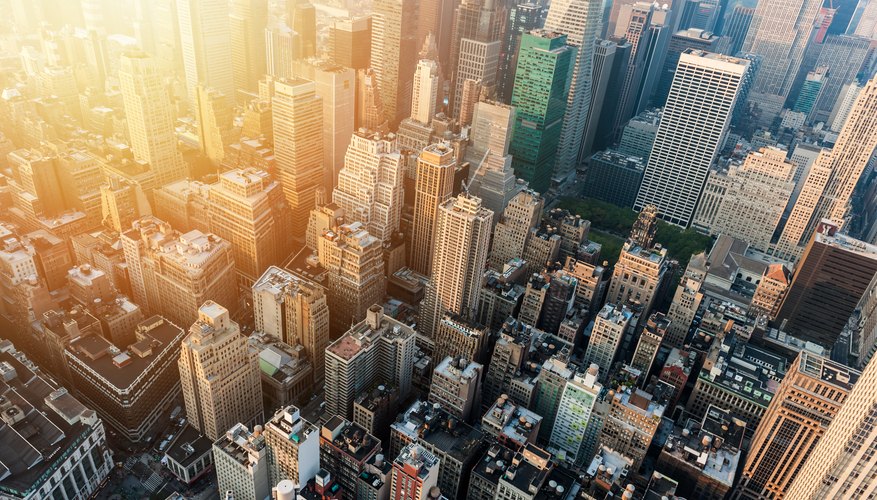 While the name may evoke images of criminal activity, Hell's Kitchen is actually one of New York City's trendiest and most inclusive neighborhoods, with a large LGBTQ community, rich international culinary landscape and a thriving cultural scene. Sandwiched between the Hudson River and the Theater District, and between West 57th and West 34th Streets, the region received its less-than-flattering nickname when gangs and mobsters ruled the streets from the late 19th century through the 1980s. But the neighborhood has since cleaned up and now serves as a respite from the tourist traps in nearby Times Square. Discover the best Hell's Kitchen has to offer and how to make the most of your time in this flourishing neighborhood.
Get your groove on
Take in a performance at the Alvin Ailey American Dance Theater, home to the world-renowned dance troupe that celebrates African-American culture through cutting-edge pieces. The theater offers discounted tickets for students the day of the performance, Saturdays excluded, but patrons must present a student ID and pay in cash. Tours of the dance complex, which includes a theater, library and studios, are available Monday and Friday afternoons. One-day dance classes are open to the public, led by revered dancers and choreographers.
Heroes of the sea and sky
The Intrepid Sea, Air & Space Museum celebrates American military and maritime history. Located at Pier 86, the museum showcases the USS Intrepid, the famed World War II aircraft carrier, as well as the space shuttle Enterprise, a Concorde jet and the USS Growler, a guided missile submarine. Beat the crowds and take the early guided tour of the museum, available on weekends and summer weekdays at 9:00 a.m., one hour before the facility opens to the public. Special events held throughout the year include evening summer movies on the Intrepid's flight deck and speakers programs with prominent authors and scientists.
Off-Broadway, off-kilter theater
Enjoy a show at Ars Nova, the heralded Off-Broadway theater that produces innovative comedy shows, concerts and theatrical events. You can purchase tickets online but for in-person purchases, the box office opens just 30 minutes prior to show time and sells tickets only for that day of performances. This laid-back theater aims to keep prices very low, and some shows include special deals, such as a slice of pizza and a couple of drinks for a small added fee.
No soup for you
The Original Soupman, a tiny soup stand in Hell's Kitchen, became an overnight sensation when the hit TV sitcom Seinfeld based an entire episode, "The Soup Nazi," on the eatery's feisty owner. But long lines and absolutely no seating makes the Original Soupman a less than attractive spot for weary travelers. Instead, visit Gotham West Market, a trendy food hall that lives up to the neighborhood's reputation as a bastion for international cuisine. Most restaurants offer their own counter seating, but there's plenty of indoor and outdoor communal seating as well.
Explore by land, not by sea
Departing from Pier 83 in Hell's Kitchen, Circle Line Sightseeing Cruises offers harbor and river boat rides around Manhattan. But the experience is often costly and crowded, and if you're looking to explore Hell's Kitchen, you can't do it from the water. Instead, rent a bike from Pier 84 in Hudson River Park, a narrow stretch of waterfront parkland with its own designated bike path. During the summer, the park also features free outdoor movies and concerts. Move inland and explore the neighborhood via its numerous bike lanes, particularly on 9th Avenue.