How to Use the New York Subway
By Meg Jernigan

; Updated August 11, 2017
MetroCards to maps: All you need to know to navigate the NYC subway system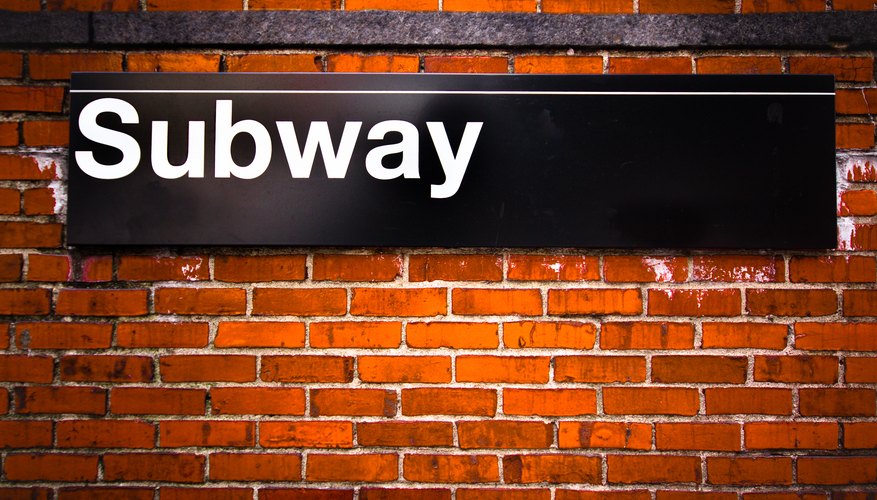 New York City's more than 660 miles of passenger subway lines will get you from point A to point B nicely without the hassle of using city buses or slow-moving cabs. A little bit of know-before-you-go puts you on track to ride like a local.
Tips for riding the subway with ease
Be prepared: Familiarize yourself with the New York City subway map before you descend to the first station on your itinerary. They're available online at the Metropolitan Transportation Authority's website, at subway stations with manned booths and at tourist kiosks around the city. Decide whether or not you want to buy a MetroCard for multiple trips, a pay-per-ride MetroCard or an unlimited ride pass. The cards are available at stations and at stores displaying a MetroCard Sold Here sign.
Plan ahead: The subway, or a combination of subway, bus, shuttle and commuter train, will get you just about anywhere in the New York metropolitan area. When planning an itinerary, take travel time into consideration. Plot an efficient route that takes you from point to point in as straight a line as possible. If a faraway destination like Coney Island is on your must-see list, turn the itinerary into separate subway trips. You'll have more time to enjoy the destination that way.
Avoid pitfalls: Check the route to see if the station you're headed to is on a local or express line. Express lines take less time to get to a destination by skipping stops; local trains stop at each station along the way. Make sure you're on the correct side of the street before heading downstairs to the subway. Some stations have entrances on both sides of the street, with trains running in opposite directions. The sign over the entrance tells you which way the train is going. Make sure the train you want is actually operating and that the station is open, as some go out of service on weekends or late at night.
What not to do on the subway
If you're traveling in a group, don't hold the train's door open for stragglers. While not frequently enforced, this is against the rules and slows everybody down. Stick together, and if you miss the train, another will be along presently. Once you're on the train, move to the center where you won't block the doors and, before you take a seat, make sure it's not reserved for the disabled or elderly.
Remember that you're in a public space. Keep your hairbrush and makeup in your bag. While it's not technically against the rules to eat or drink non-alcoholic beverages on the subway, be considerate of your fellow riders, especially on crowded trains.
Don't flash your cash. It's unlikely you'll be robbed on the train, unless you fall prey to a pickpocket, but someone might follow you out of the station and relieve you of your green. Keep yourself safe from pickpockets just as you would anywhere – secure your wallet, keep your hand on the opening of your purse and zip up your backpack.