Do's and Don'ts for Three Days in Copenhagen
By A.J. Andrews

; Updated August 11, 2017
Finding hygge: Cozy and comfortable in Denmark's capital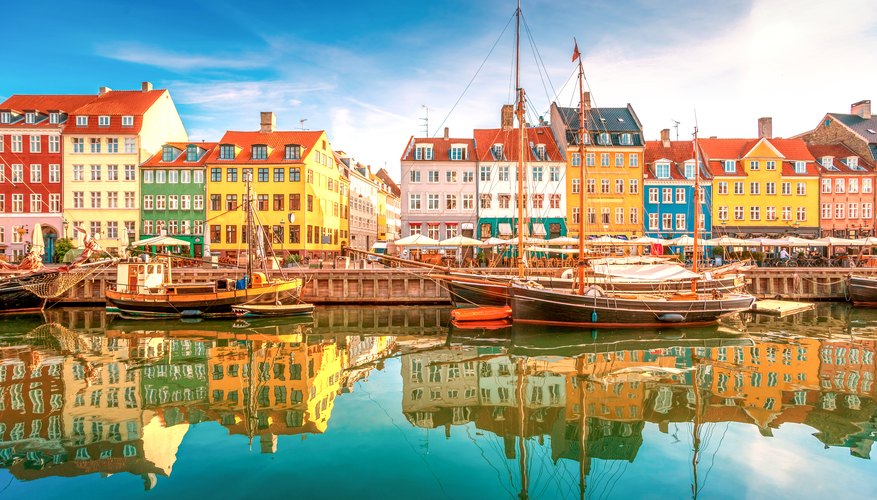 If you can find hygge, you can find happiness, and Copenhagen has it. Copenhagen has repeatedly earned the top spot on several lists of the world's most livable cities, thanks in part to hygge, a Scandinavian sentiment best described as coziness wrapped in comfort with a side of conviviality. Combine that with Danish design, classic Euro-Nordic architecture and arguably the best urban planning in Europe, and you have one of the cleanest, greenest cities in the world. Get your hygge on!
Don't miss: Tivoli Gardens
Tivoli Gardens, the second-oldest amusement park in the world. Tivoli covers the entertainment spectrum – from roller coasters, rock concerts and romantic settings to castles, towers and palaces. You could spend a week at the gardens and not take everything in. To put the grandeur of Tivoli in perspective, Walt Disney, after a 1951 visit filled with copious note-taking, went forward with his dream to create a, "great, great playground for the children and families of America." Disneyland opened four years later.
Don't miss: Freetown Christiana
Freetown Christiania, an autonomous community in Copenhagen. What do you get when you combine decommissioned military barracks, societal well-being, a large dose of Danish progressivism and a handful of hippie wisdom? A bohemian diaspora of around 900 artists and hedonists peacefully living a modest life of collectivism and self-sustainability. About 500,000 travelers visit Christiania each year and, be it an idea, inspiration or ideology, each takes something different away. Several buses make the 15 to 20-minute trip to Christiania from Copenhagen Central Station throughout the day and night.
Don't miss: Copenhagen Street Food
Copenhagen Street Food, 25,000 square feet of epicurean delight. Populated with food stalls, food trucks, pop-up restaurants and bars, Copenhagen Street Food, housed in warehouses seven and eight on Copenhagen Harbor's Paper Island, invites you to join the global street food collective. Here is a perpetually changing lineup of world cuisines and a harbor view worthy of your last day in Copenhagen. Other Paper Island offerings include the Royal Playhouse, Copenhagen Opera House, Henrik Vibskov (design gallery) and Copenhagen Contemporary (installation art).
You can pass on: Canal tour boats
Canal tour boats. Canal tour boats mean long queues, long wait times and one-size-fits-all scheduling. Instead, rent a GoBoat and leave the wait times for the plebs. "Set sail" in minutes by checking out your boat and gear with the GoBoat app. Enjoy Copenhagen's canals, which pass by several tourist spots, at your own pace. You can even follow a tour boat if you like. GoBoats seat eight and cost around $50 per hour, whereas canal tour boats start at around $12 per person per hour.
You can pass on: Bycyklen rental bikes
Bycyklen rental bikes. Unlike GoBoats, which corner the market on boat rentals, the city-operated, ubiquitous Bycyklen has a lot of competition to democratize the rental-bike economy. Bycyklen bikes have heavy frames, electric motors and onboard tablets, making "cumbersome" an understatement. Instead, rent a bike from a bike shop in city center. Not only will you pay less, but you can choose your bike. You can find classic European city bikes (ECB), mountain bikes, recumbents, tandems and even road bikes to rent in and around the city center.
Tips from the Travel Pros
Budget-savvy backpackers can live comfortably on around $30 to $40 per day in Copenhagen, including hostel.

Copenhagen has a lively Couchsurfing scene. Log on and stay for free!

Dine al fresco. Copenhagen's canals and harbor make an idyllic setting for lunch and a bottle or two of quality Danish beer. If you're renting a GoBoat, take advantage of the onboard dining table and eat on the water.

Hit up Copenhagen Street Food or one of the many street-food vendors for inexpensive meals. You can satiate yourself for $10 or less at most places.
Copenhagen city cards are a great choice if you have to cram all the city into three days. The card costs around $55 and grants you access to 79 museums and galleries, unlimited public transportation and discounts at hundreds of restaurants and shops. You even get discounts on ferry rides to Finland!