How to Prepare for a Hike
By Richard Corrigan

; Updated August 11, 2017
Hiking 101: Getting ready to hit the trails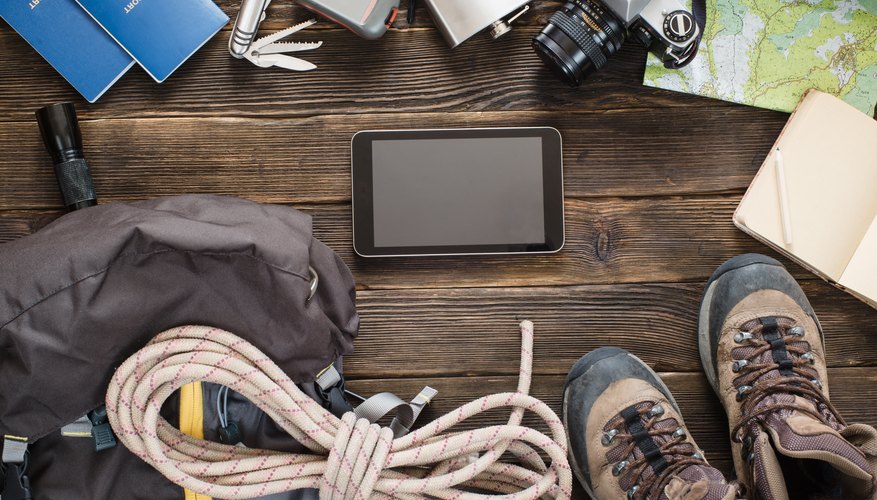 There may be no better way to reconnect with nature than packing a few essentials and taking off on the nearest trail. But starting a hiking trip unprepared can be a recipe for disaster. Before you head into the woods, make sure you're ready for what lies ahead.
Physical training
Going hiking, even for a short trip, is physically demanding, so it makes sense to be in good shape before strapping on your pack. Practicing yoga is great preparation for a hiking trip. It helps build agility and flexibility as well as strength. You can also use each hike as preparation for your next, more difficult hike. Start with a short, level trail, and gradually increase the length and difficulty until you're climbing mountains with ease.
Mental preparation
A hiking trip can be just as hard on your mind as it is on your body, especially if it's a long trip. An open mind and resilient attitude helps get past obstacles inevitably faced on the trail, and if you can strike a balance between careful planning and taking things as they come, you'll be in pretty good mental shape.
Getting ready for a longer hike
Long-distance backpacking brings an additional set of challenges. All the dangers – and benefits – of a day hike are multiplied. A longer trip creates an increased need for self reliance and the ability to adapt to changing conditions and unexpected challenges. You'll also need more gear, which means a heavier pack that requires being in better shape. Before going on a long hike, consider the following:
Are you physically and mentally up to the task?

Do you have the necessary gear and supplies?
Will you be able to obtain food and water along the way?
Have you planned your route carefully?
Where will you sleep?
High altitude considerations
Thinner air at high elevations creates another obstacle, but one that can be overcome. Before hiking a high-altitude trail like the Pacific Crest Trail or the Continental Divide Trail, practice on shorter, easier hikes that also involve high elevations. The only real way to prepare for a high-altitude hike is to hike at high altitude and gradually get acclimated to the conditions.
Before setting out
Whether hiking for a day or a month, preparation is crucial. Be sure to take these steps before hitting the trail:
Let someone know where you're going, and provide them with an approximate timeline.
* Plan your route using a detailed trail map. Never rely on electronics alone for navigation. * Select the essential gear and a well-fitted backpack for carrying it.
* Wear durable, comfortable hiking shoes. * Bring clothing for any conditions you can reasonably expect to encounter. * Choose a method for obtaining and purifying water from natural sources. * Pack enough high-energy food to get you through your trip.