How Much Does It Cost to Hike the PCT?
By Jodi "Jato" Thornton

; Updated August 11, 2017
What you need in your wallet for a Pacific Crest trek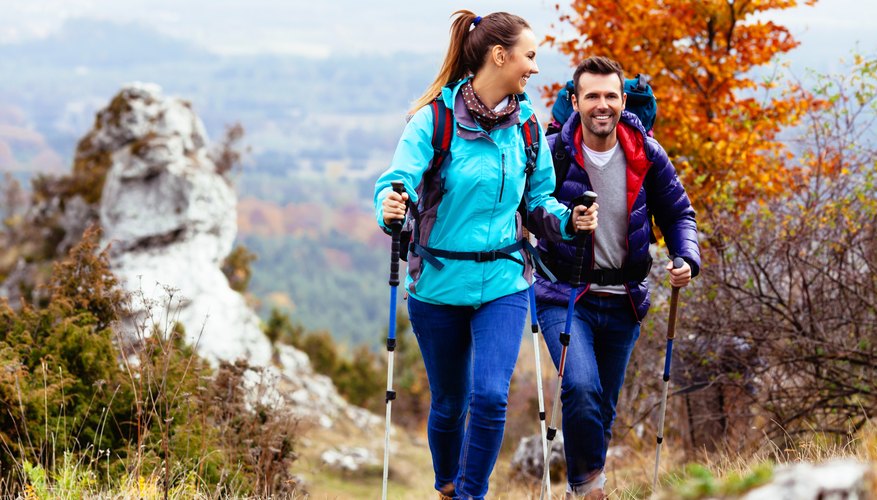 Each year, hundreds of people hike the Pacific Crest National Scenic Trail stretching through scenic wonderlands from the Mexico border to the Canadian border. Nearly 76 percent of people beginning the journey of 2,650 miles complete its final step. Of the 24 percent who don't finish, seven percent cite finances as the reason they couldn't get to the end. Here's how to budget your funds for a trip that will add up to several thousand dollars.
Allot funds for resupplying food and essentials
Resupplying your food and other essentials is crucial to successfully completing the trail. There are two schools of thought for resupplying. You can buy what you need along the way, but you're limited to what's available and might end up paying a premium at small towns. The other option is to mail packages to yourself via general delivery at post offices along the route. Many hikers choose a hybrid approach, mailing 12 to 14 boxes filled with snacks, ibuprofen, their favorite toilet paper and other items that can be bought cheaply in bulk ahead of time.
You can also stock up using Amazon Prime Pantry or other online ordering services, but you can't send these via general delivery to the post office. If you use this method, expect to pay a "trail angel" to receive your shipment and store it for you. Lists of trail angels are available online.
Gearing up for the trail
Investing in the right gear is crucial to your success on the trail. In 2016, hikers spent an average of $1,647 on gear alone. However, $2,000 is a good round number to budget to have everything you need. Take some extra funds along to spend on the trail. Here are the must-haves to include in your pack:
Clothing
Shoes: The average 2016 hiker went through 4.2 pairs of shoes, so include these in a few resupply boxes.
Rain gear
Down jacket
Head wear for warmth and sun protection
Sunglasses
Head net for bug protection

Socks, underwear, shorts, shirts, etc.
Shelter
Sleeping bag: Get yourself a bag rated down to at least 15 degrees F. A 10-degree rating is even better.
Sleeping pad
Sleeping bag liner
Shelter: Thru-hikers who hiked the trail in 2016 advised that getting a two-person tent was worth the extra weight for the space it provided.
Kitchen
Cooking stove
Bear canister
Water treatment
Water bottle
Lighters
Storage: Zippered plastic bags work well and save pack space.
Trekking
Backpack * Rain cover for backpack * Headlamp * Trekking poles
Of course, there are other items you'll want to bring, but pack light. Think along the lines of a phone, portable power bank, ear buds, toilet paper, dental care items, notebook and duct tape.
What to buy when you get there
Whether you're beginning your journey in Campo, Calif., or Monument 78 in Washington, you'll have to buy certain items after your plane touches down. Plan to purchase fuel canisters and strike-anywhere matches at a local store, because the Transportation Security Administration doesn't allow these in either checked baggage or carry-ons.
Don't waste your money
Thru-hikers in 2016 regretted spending money on certain items and jettisoned the extra weight from their packs. Extra clothing – such as more than one spare base layer, extra shirts, sleeping clothes, going-to-town clothes and spare socks and undies – topped the list. Camp shoes and umbrellas came next, followed by camp stoves, solar chargers and slow water purifiers. Read online reviews and buy the best quality you can afford so you don't invest your money in gear that isn't worth the extra weight in your pack.
Don't bother buying a gun or ammo for your journey. The trail passes through six national parks, five national monuments and five state parks where carrying a gun is against the law.
The grand total
Overall, 2016 hikers on the PCT averaged a total of $6,053.75 to complete their journey. You'll also need to plan for unexpected events in your budget, including transportation around any portions of the trail closed due to wildfires, nights in campgrounds or hotels with soft beds and hot showers, and restaurant food.