Do's and Don'ts for One Day in Seattle
By Kathy Adams

; Updated June 08, 2017
When there's only enough time for Seattle on the go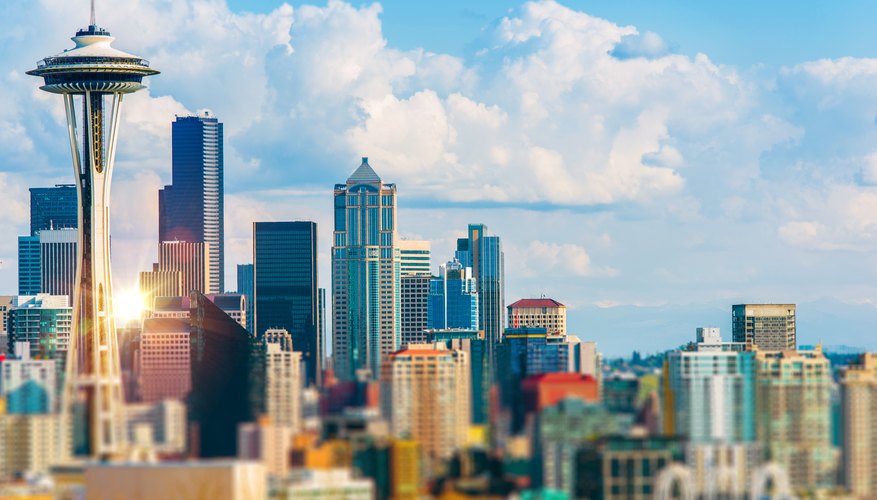 You're finally scheduled for a Seattle visit but only have time for one day of sightseeing. Instead of wondering how to cram all of Seattle's culture into one day, relax and check out these stops that best represent the Emerald City. These top three picks are all within walking distance of each other, making for a great one-day outing.
Do visit Pike Place Market
Seattle's iconic Pike Place Market, more than a century old, captures flavors of the city old and new. This nine-acre historic district is much more than just a farmer's market, offering more than 200 shops of all kinds, as well as 80+ restaurants. Pike Place is open every day of the year except Thanksgiving and Christmas. Stop in early in the morning for coffee and a pastry or breakfast at the Athenian Inn or Lowell's, and then watch the fish and flower vendors set up their daily deals. Check out the Market Theater gum wall in Post Alley to experience the unusual – a wall dotted with a confetti of used bubble gum. During the height of the day, the marketplace can be quite busy. Visit the market again at night after the vendors have left for the day to enjoy live music or sit down for a relaxing late-evening meal at the French Cafe Campagne or the intimate Italian Il Bistro, which stays open until 2 a.m.
Do stroll the boardwalk
Walk from Pike Place to the waterfront for a stroll on the boardwalk. Take in views of boats and barnacles, a few token souvenir shops and plenty of seagulls seeking snacks. A clear day offers spectacular views of the Olympic Mountains across the bay. Relax your feet a bit with a ride on the Seattle Great Wheel, a huge Ferris wheel at Pier 57, or just enjoy the view as others embark. Argosy Cruises offers boat tours of the bay for an even better view.
Take in the Puget Sound sea life
Meander your way along Alaskan Way to Seattle Aquarium to view a sampling of Puget Sound's sea life. The Underwater Dome is well worth a visit, offering the chance to get a 360-degree crab's eye view of all the sea creatures in a 400,000-gallon aquarium. Catch the daily fish feeding at 1:30 p.m. for an even more unique experience as sharks, skates and sturgeon cruise for their meals. Buy tickets on the aquarium's website in advance to save more time. Prices vary, but tickets for children age 3 and under are free. The aquarium is open from 9:30 a.m. to 5 p.m. daily, with shorter hours on holidays. It's closed on Christmas Day.
What to skip during a Seattle visit
Although the original Starbucks is at 102 First Street (cross street Pike), it serves exactly the same coffee as other Starbucks locations. The decor is a throwback to the store's 1971 heritage, but this famous first typically has lines winding out the door. Forget about finding a seat inside.
Skip the Seattle Space Needle, too. Tickets average more than $20 for adults for a ride up the elevator to the observation area. Although the deck offers an interesting perspective on a clear day from its height at 520 feet above street level, fog often obscures the views. Instead, check out the views from Smith Tower, which offers panoramic views. From here, you can see the Olympic and Cascade Mountains, Mount Rainier, the harbor and a birds-eye perspective of downtown Seattle. Smith Tower is at 506 Second Avenue.