Do's and Don'ts for Seven Days in Iceland
By Ashley Friedman

; Updated August 11, 2017
What a week! Create the ideal itinerary for your Iceland trip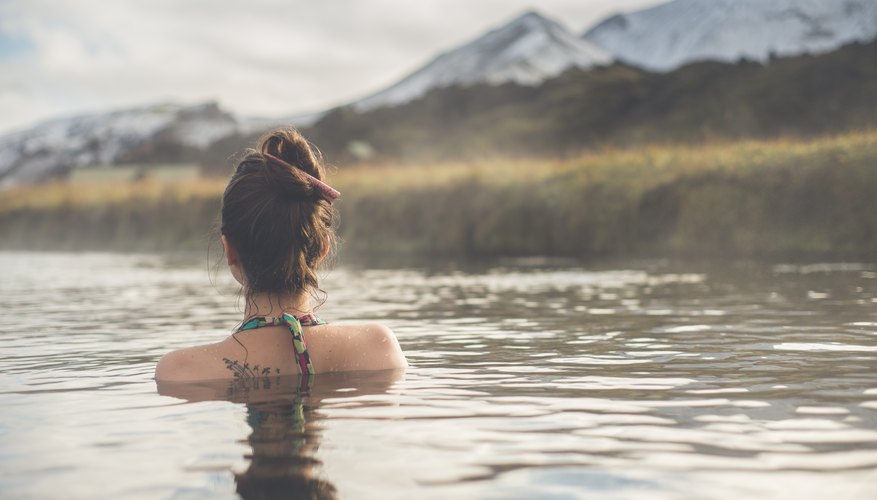 Visiting a new country with only a week in which to see everything can be overwhelming, especially one as naturally stunning and historically rich as Iceland. Iceland's glaciers, geothermal springs, active volcanoes and small-city culture are of increasing delight to travelers, who have recently made the country one of the top Europe destinations. When it comes to foreign travel, a little planning yields big rewards, so jot down these must-sees before you head to the airport.
Must-see: Laugarvatn Fontana
One of Iceland's famous geothermal pools beside black sand beaches is about an hour outside of Reyjavik. Relax, soak and wind down in super-heated water enriched with blue and green algae and silica mud set by a crystalline lake topped with meringue-like clouds of steam. While less of a tourist destination than some of the more popular pools in Iceland, it's in beautiful condition and pretty short on crowds.
Must-see: The National Museum of Iceland
A tiny capital city by the standards of most European nations, Reykjavik is long on charm. Galleries, bars and restaurants populate cobblestone streets adorned with brightly colored buildings on the perimeter of deep gray waters. There's also plenty of culture to lap up. Swing by the National Museum, a three-story collection of objects, art and artifacts from the nations history, located in a large old house beside the University of Iceland's campus. The museum was established in 1863 and has relics even older. English guided tours are available for groups of 10 or more (call ahead), and your admission ticket can also get you into the Nielsen-designed Culture House, touted by many as the most beautiful building in Iceland. Peaceful and teeming with some of the best curated objects in the country, The Culture House contains objects from The National Gallery of Iceland, the Icelandic Museum of Natural History and the country's National Museum.
Must-see: Vatnajokull National Park
This park is so large that its boundaries actually encompass almost 14 percent of the country in Iceland. Aside from its vastness, the area boasts Europe's largest glacier. If you're adventurous, climb the glacier or explore the extant volcanic craters in one of the park's four independently managed regions. For a leisurely stroll, walk the trails, take in the painterly foothills and be captivated by stunning waterfalls that make pictures of Iceland the perfect desktop wallpaper. Plan to begin your journey in Skaftafell, at the park's southern visitors center for information on the park, tours and the area's history. Ask for directions to hiking trails and details on places to stay if you decide you'd like to make your Vatnajokull exploration a two-day affair.
Feel free to skip: The Blue Lagoon
Yes, this is the most photographed destination in Iceland and yes, it's beautiful, but the recent crowds and the addition of numerous swim-up bars have made this geothermal spa feel more like a resort hotel pool. If you're looking for a party and don't mind the crowds, by all means, go forth and Instagram. But if you're after a more immersive, authentic experience, try one of the other waterfront spas.
Feel free to skip: Driving
Unless you're a seasoned driver in winter weather, consider hiring a chauffeured car to get around. Icy conditions, frequent road closures and minimal nighttime lighting can make driving around Iceland, especially in the countryside, a stressful and dangerous experience. Having your own vehicle means easy access to some off-the-beaten-path landmarks and sights that you might not see with a tour group. If you can swing it, hire a local who's familiar with the roads and the unpredictable driving conditions. It's well worth the money and will give you even more time to gaze out the window at the dreamlike surroundings.