Best Time to Visit the Galapagos
By Nathalie Alonso

; Updated June 08, 2017
It's evolutionary: When to go to the Galapagos Islands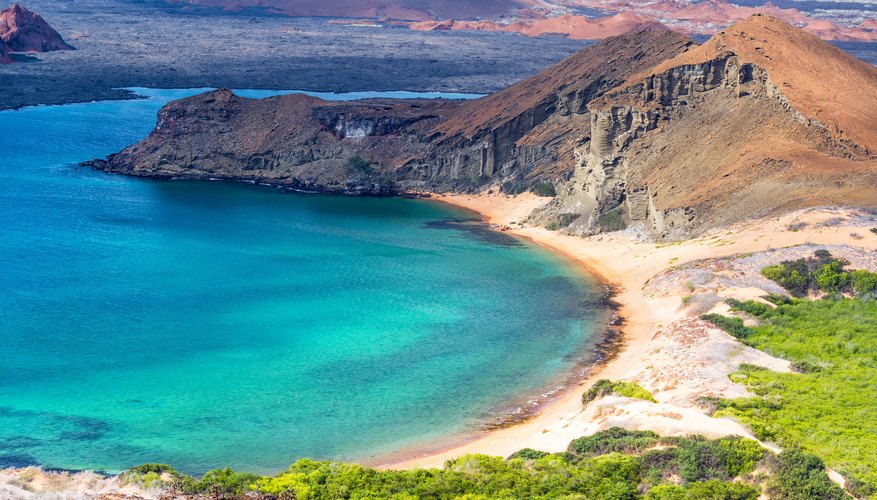 With spectacular wildlife – some found nowhere else on the planet – and a consistent tropical climate courtesy of their location on the equator, Ecuador's Galapagos Islands are a rewarding destination any time of year. What seems like small fluctuations in temperatures between summer and winter can have a considerable impact on a visitor's experience, however. And though some times of the year are more popular than others, limits on the number of visitors allowed at this UNESCO World Heritage site at any one time mean that crowds never get overwhelming.
Summertime perks
Temperatures in the Galapagos Islands are warmest from December through May, when the average high on land is 86 degrees F. This is considered the rainy season in the islands, though sunshine is abundant once the daily sprinkle passes. When wildlife viewing, visitors can observe a variety of captivating mating rituals during the summer, including the spectacle of male sea lions fighting for females. Sea turtles also nest on the beaches during this time.
Winter in the Galapagos
One of the most iconic residents of the Galapagos Islands, the blue-footed boobie, mates between June and November. For some, watching these odd-looking birds perform their courtship dance is reason enough to plan a visit during this time; for others, the increased presence of penguins might seal the deal. Drawbacks include cooler temperatures, with an average high of 76 degrees F. It rains less in the winter, but overcast skies are common.
Dive right in
Divers eager to get a glimpse of the underwater world of the Galapagos Islands must make a choice that ultimately comes down to preference and experience. Between June and November, the waters around the Galapagos teem with fish and other marine life. This is also when the water is coldest, however, with average temperatures of 72 degrees F. The other half of the year offers slightly more comfortable water temperatures – the average is 76 degrees F – but fewer fish to gaze upon.
Peak seasons
The Galapagos Islands see the majority of visitors during two periods: from the middle of June through the beginning of September and from mid-December through mid-January. The islands will feel the most crowded during the latter period. Travelers who wish to visit during the busier seasons must make travel arrangements well in advance.