Do's and Don'ts for One Day in Brussels
By Amy Curtis

; Updated June 08, 2017
Belgium in a hurry: Have a great day in Brussels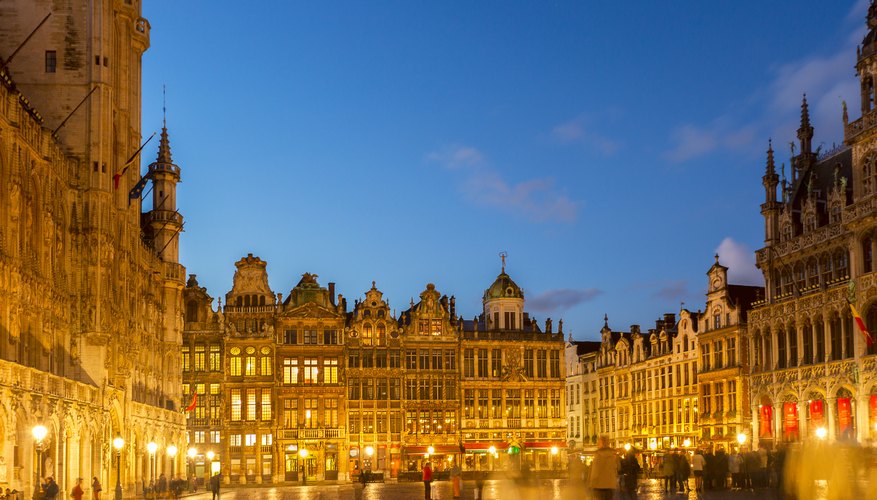 Brussels is small, so many people look at it as a place to stop just long enough to launch on a day trip to somewhere else. It's not as tourist friendly as, say, Amsterdam, and it's not as well-known internationally as some of Europe's larger capital cities. Still, this little town, which is the capital of the European Union, has plenty to recommend it. A day spent in Brussels will be a day remembered fondly.
Three must do's
Start at the Grand-Place. This cobblestoned plaza is the main market square in Brussels and is a wonderful place to admire the architecture of the town. There's always something happening on the Grand-Place. From March to October there's a daily flower market, and every two years there's a real treat on the third week of August: A carpet of 750,000 begonias covers the ground in an incredible tapestry.

Visit a museum – or two. There are so many from which to choose in Brussels. There's art nouveau at the Horta Museum and modern art at the Magritte and the Musée Modern Museum. Musée Fin-de-Siècle Museum showcases Belgian artists, and the Musical Instruments Museum and Comic Strip Museum are each unique. One day won't allow for much museum time, but because the city itself is small, there's at least a little bit of time for art appreciation.

Do some wandering. Walk under the Atomium, built for the 1958 World's Fair, and marvel at its enormity. Stroll through the streets of Brussels, taking in the architecture of buildings like the blah and blah. Visit a park to enjoy the ample green space in Brussels, and if there's time for a hike, get out to the Forêt de Soignes, or Sonian Forest. If comics are a big draw, get a map of Comic Book Route for a look at comic art on the walls. The best way to know a town is to amble through it, and Brussels is a great place for ambling.

Tip
Public transportation is convenient and timely in Brussels. A one-day pass gives access to the metro, buses and trams, and is a cheap and efficient way to traverse the city.
Two things to skip
Mannekin Pis is not a must-see. Sure, it's famous, and charming in a kitschy sort of way. But is it necessary to see a statue of a little boy urinating into a fountain? If so, go right ahead, and maybe even buy a souvenir representation of the statue to take home. However, if there's only one day to spend in Brussels, that time could probably be better spent elsewhere.

Skip the shopping when time is limited. Yes, the fashion culture is strong, and there's plenty to buy, particularly on the Avenue Louise, but Brussels is expensive, and there are too many other things to do in your one and only day without draining your wallet.

Something to consider
While wandering the streets of Brussels, make sure to sample some of its famous treats. While there are some caveats – like don't waste time eating at an overpriced tourist trap on the Grand-Place of Rue Du Boucher when there are plenty of great places to go for local delicacies. Chocolate is exquisite in Belgium, and beer is elevated to an art form. Frites, which really aren't French fries at all, originated here. Whether it's a liege waffle from a street vendor or chocolate at a sidewalk cafe, eating in Brussels should definitely be part of the experience.