Best Time to View Sunrises in St. Louis
By Jessica Ozar

; Updated June 08, 2017
Watch the sun rise over the Gateway to the West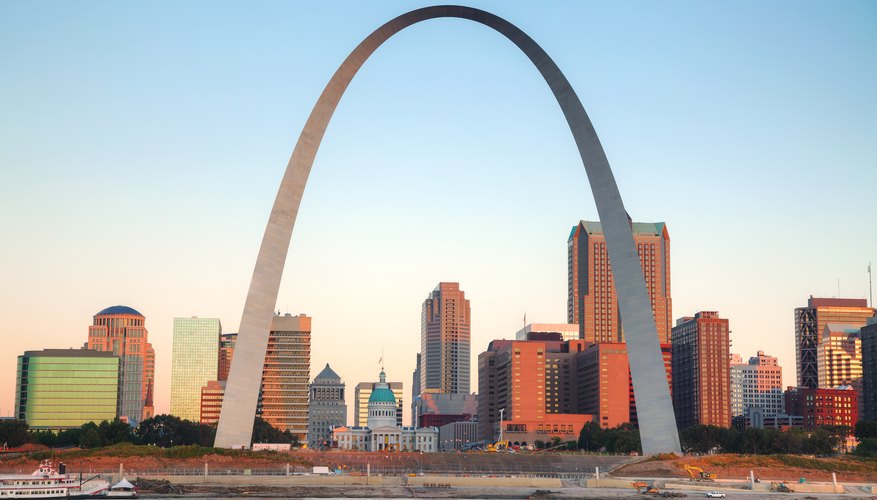 St. Louis is known for its gooey butter cake and the majestic Gateway Arch, but viewing a sunrise over this city that lies along the Mighty Mississippi can be as memorable as a peek at the river itself. Here are a few tips that will leave you chasing the best sunrises in St. Louis.
Best time to see the sunrise
In the summer, the sun can show its face as early as 5:35 a.m. for the summer solstice. By fall, the sun will rise at 6:45 a.m., or later, and in winter as late as 7:18 a.m. Check the sunrise calendar at the Time and Date website to lock down your sunrise-watching plans.
City considerations
Construction is a nearly constant fixture of St. Louis, so plan a route in advance to the viewing destination. Consider biking as a way to get there. The city provides excellent signage for bike riders. Be sure to follow traffic laws and leave extra time for navigating early morning traffic.
Think about the weather
St. Louis experiences four distinct seasons. Visitors seeking a view of the winter sunrise may encounter snow and temperatures in the 20s and 30s. Wear layers to stay warm. In summer, mornings may be pleasant with temperatures in the 70s and 80s. Summer storms, some with strong winds and tornadoes, are common, so check the forecast beforehand.
Best places to view the sunrise
The city's location along the Mississippi River can create gorgeous views of the sunrise, but there are also other locations where the beauty of the early morning can be seen.
Between the Saint Louis Art Museum and the Emerson Grand Basin in iconic Forest Park, Art Hill shows an excellent view of the sunrise with the statue of Saint Louis in the forefront. Go between August and April when the sun rises after 6 a.m., which is when the park opens. Watch out for boot camps, which often use the area in the early mornings, possibly disrupting an otherwise serene experience.
While the exhibit does not open until after sunrise, visitors can walk along the Gateway Arch Trail to watch the sun come up. Arrive early to avoid morning commuters and tourists. The area is often under construction, so be prepared to check the Gateway Arch website for closings and tips.
The Cahokia Mounds State Historic Site is just 15 minutes east of downtown St. Louis near Collinsville, Ill., and it's the best place to view the summer solstice. Each year, a group gathers just before sunrise to explore the ancient monument that members of the early Mississippian culture used as a calendar. Visitors have a great view of St. Louis as the sun rises. Arrive early to settle in before the sun appears.