What to Pack for San Francisco
By Natalie Saar

; Updated June 08, 2017
What you'll need to bring for your visit to the city of the Golden Gate Bridge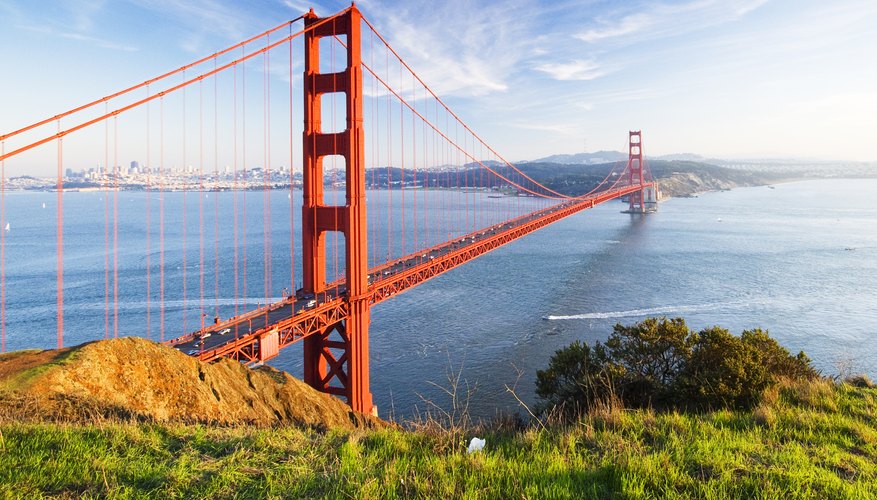 Images of San Francisco and its Golden Gate Bridge often come to mind when people think of the West Coast and California. But unlike Southern California's sunny reputation, San Francisco is a whole other world. No matter the time of year, weather can be unpredictable, making packing for a trip a bit of a challenge.
Don't forget your layers
When choosing outfits for San Francisco, the motto should be: Dress in layers. In any season, be prepared for erratic weather and potential drizzle. Since it lies on a bay, the city often experiences foggy, drizzly moments, followed by a few moments of warming sunshine breaking through. This means a sweater and possibly a lightweight jacket are essential. While shorts may be an option for a few moments, more than likely, jeans or pants should be the preferred clothing choice.
Don't forget the walking involved either. San Francisco is a city notoriously hard to find parking, so its residents make use of its convenient public transportation systems, including the famous BART. Public transportation can take travelers from the airport to most neighborhoods in the city. So, remember to pack a good pair of walking shoes or two.
Leave your swimsuits at home
Despite being surrounded by water, San Francisco's waters are typically too chilly for a dip, and it may not even be warm enough to get a tan on the shore. Swimsuits should be the first thing to leave out of the suitcase. If visitors really want to splash around on the shore, a wetsuit should be the attire of choice since the water is cold year-round.
Even though you will likely encounter a few drizzly or dewy moments during the trip, an umbrella probably won't be necessary. If it is, simply buy a cheap one at a drugstore.
Prepare for cold
It's not unheard of to have a near-80 degree F day during a San Franciscan summer, but it's more rare than it is typical. The warmest months in this city fall between August and October, though it still means sub-70 degree F temps on average. You will also probably experience more morning and evening fog during these months. During the winter, it likely won't dip below 40 degrees F either. These temperatures are fairly static in any season.
However, these mild temps and ever-changing weather are part of what makes San Francisco great. If visiting without a car, take an Uber or Lyft ride on the famously hilly Lombard Street. Or escape the fog by enjoying a dish in the city's famous Chinatown.
Endless opportunities
If the city gets a little too cold, warmer countryside is only a train ride away. Or, if you have a car, a visit to nearby Napa Valley may be in the cards as well. This is why it's smart to map out the trip ahead of time, while still leaving time for spontaneous happenings, which San Francisco provides to visitors and residents alike.
Since there's likely a lot of walking involved in the trip's itinerary, packing light will behoove any traveler to this city. Achieve this by packing basics that you can mix and match, and you can bring what you need in a carry-on.