Best Time to Visit Puerto Vallarta
By Monica Wachman

; Updated June 08, 2017
Perfect timing for the Mexican beach resort city of Puerto Vallarta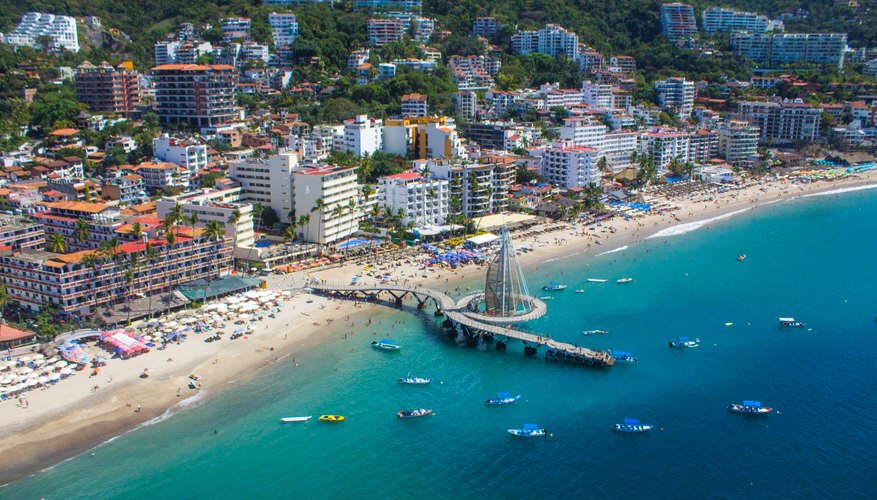 Puerto Vallarta, Mexico, with its wide strip of sand fronting wildlife-rich Banderas Bay, welcomes visitors year-round. To fine-tune your vacation dates, consider your interests. If whale watching is your passion, plan to arrive while the humpbacks are nearby. Perhaps you are into sampling fine foods or finding out what the Dia de Los Muertos celebration is all about. The best time to visit Puerto Vallarta is simply when you want to go.
Best time to visit
Planning to relax on the beach and indulge in local foods and atmosphere? Then pick a month and head on down. Visit between July and December to watch the sea turtles come ashore and lay their eggs. Check with local hotels or restaurants to find the best viewing locations. Humpback whales come to Banderas Bay to breed beginning in November. Book your trip during February or March for the best chance to see the newborn calves splashing about.

Sample some of Mexico's best cuisine at the annual Festival Vallarta Nayarit Gastronómica, held in the fall. The event usually falls near the Dia de Los Muertos festival in late October to early November. Be prepared for crowds, parades and parties throughout the city, especially in pedestrian-friendly Malecon.
Weather and seasons
Head to Puerto Vallarta any time of year, and you'll find temperatures averaging in the mid-80s. The subtropical climate means warm but dry winters and hot, wet, humid summers. Most rain falls between June and October, which is also hurricane season. Hurricanes aren't as frequent as they are in the Caribbean, but pay attention to any warnings put out by local officials. The driest months are between February and May and in November and December.

Pack lightweight, breathable clothing, such as cottons and linens, and a rain jacket no matter when you visit. Women should have a light scarf to use when visiting any churches. Bring a swimsuit cover-up, and don't forget the sunscreen. That tropical sun is potent, especially when reflected off the water.
Getting there, getting around and busy times
You'll find the largest crowds, both in town and on the beaches, during holiday periods. Easter week and the last two weeks of December into the New Year are two examples. The Dia de Los Muertos festival is another. The Malecon, a beachside boardwalk filled with shops, restaurants and tour services, tends to be busy all year. Seasonal festivals also draw crowds.
Book your transportation and hotel options early to get the best rate possible. Expect few discounts during busy seasons. When flying into the Puerto Vallarta international airport (Licenciado Gustavo Díaz Ordaz), consider booking round-trip transfers ahead of time. The transport firms keep track of flight arrival times, so if you're late, it's no problem. Taxis and rental cars are also usually available. If you decide to drive, keep in mind that some parts of the city, such as the Malecon, are largely pedestrian only. Parking and driving can be challenging.
Tip
Visit the airport's currency exchange or onsite bank to pick up some pesos before you venture out. Smaller vendors don't always accept credit cards.