Tips for Packing for London
By Denise Schoonhoven

; Updated June 08, 2017
London calling: what to take when you visit the United Kingdom's capital city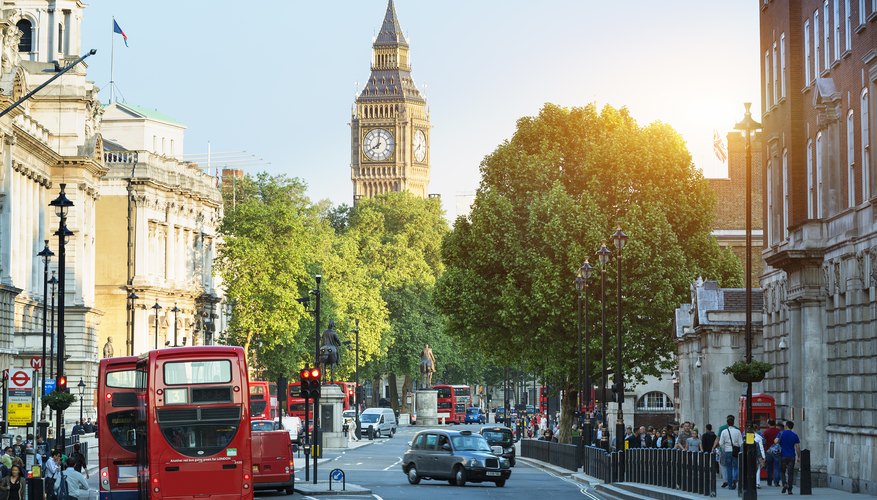 When pageantry, history, art and architecture beckon, a trip to London is a great way to immerse yourself in British culture. Whether you go for a whirlwind weekend or linger longer, planning and clever packing can make your visit more enjoyable. Start with these tips for what to carry and pack and what to leave at home, so you can devote time to exploring instead of dealing with fussy details and unnecessary discomfort.
Do take these items with you to London
Power plug adapter and voltage converter for your electrical devices and appliances. Your hair dryer, table and phone charger plugs won't fit into the three-prong plug outlets used in England. And because Britain's standard voltage of 220/240 AC, 50 Hz is higher than the 110V of the US, you risk burning out your devices unless you use a converter. Shop before you go for a combination adapter/converter that won't take up much space in your bag.

British currency sufficient to pay for your transportation from the airport to your London accommodations plus incidentals such as tips, a meal, a cup of tea and whatever else you might need to get settled in. Order the cash from your bank at least a week before the trip. It may take a few days to get the pound notes in house, but the conversion rate is likely to be better than you'll get at an exchange bureau upon your arrival. It's not wise to carry too much cash around, so use your debit card at a nearby ATM for more. Use a credit card to pay for accommodations, meals, attraction tickets and a Visitor Oyster card for transportation around London during the rest of your stay.

A travel umbrella and a rain-resistant jacket to keep you dry in case of drizzle or downpour. London weather is generally mild. Temperatures rarely drop below freezing in winter or rise to the level of sweltering hot in the summer. But it does rain 11 to 15 days of every month, with the most rain in late autumn and the least in early spring. Make sure the shoes you bring are weatherproof, too.

Do not pack these items for your trip to London
Meat and dairy products are restricted for anyone arriving in the UK from outside the European Union. Fruit and vegetables are allowed only in smaller volumes for personal consumption. Don't worry that you're leaving your favorite snack items behind when packing. You can easily replace them at London's many corner shops, restaurants and cafes where you're likely to also find fun and intriguing foods to sample as part of your adventure.
Self-defense items such as pepper spray, flick knives and firearms. London officials and law enforcement services place a high priority on keeping the city safe for both residents and visitors. Do your part by staying alert to your surroundings, holding on to your personal items when you're out and about, and planning your route and safe transportation before you head out to explore.

Packing light or for a longer stay
You may be able to get by with just a carry-on bag if your London visit is only for a couple days. Wear sturdy walking shoes, a sweater and weatherproof coat on the plane, stashing the warm gear in the overhead compartment after you get to your seat. Put underwear, an extra pair of trousers, a couple of good-looking, comfortable shirts and the minimal amount of toiletries you'll need in the carry-on. Save room for a pair of lightweight canvas shoes that can double as slippers.
When you have the luxury of staying longer in London, a full-sized suitcase that goes along on the flight as checked luggage provides ample room to pack dressy clothes for nights out on the town, extra changes of clothes, and space to carry back more souvenirs.