Best Time to Visit Croatia
By Monica Wachman

; Updated June 08, 2017
Croatian inspiration: Where does it belong on your travel schedule?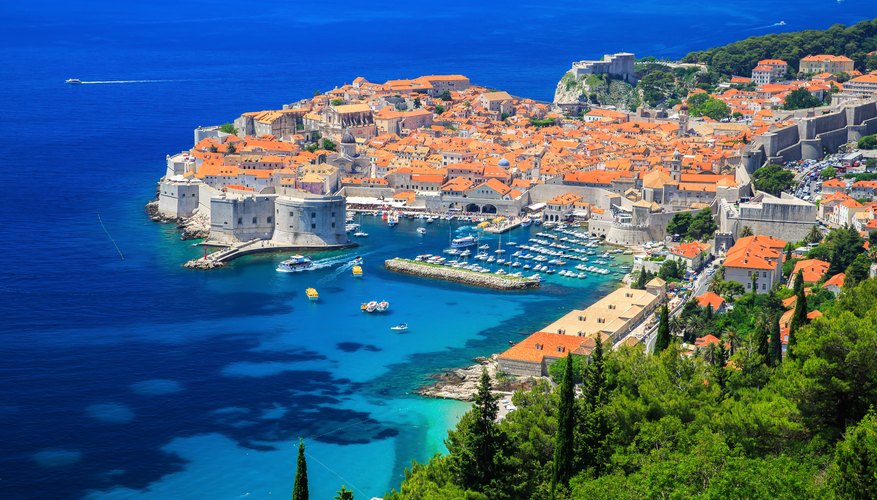 Hugging the eastern end of the Adriatic Sea and boasting architectural wonders dating to medieval times, Croatia is a draw for both nature lovers and history buffs. Add to that Zagreb, the country's culturally rich capital, and the beauty of Plitvicka Lakes National Park, and you have a well-rounded vacation destination. When to visit Croatia depends on whether you prefer to work on that tan, party with the locals or hit the trails in the backcountry.
Best time to visit
Croatia's coastal region tends to be busier during the summer months. This is when beaches and medieval towns such as Dubrovnik, a UNESCO World Heritage Site, are the most crowded. Visit Dubrovnik in August and take in the annual summer festival. Try your hand at Croatian dancing and be sure to taste the local foods, especially the fritule. These small fried donut balls, traditionally found before Lent and during the Christmas Holidays, are also a favorite portable festival treat.
In June, head to Zagreb for the annual INmusic Festival. Zagreb also makes a great base for skiers during the winter season. Take a wine tour on one of Croatia's offshore islands. Many wineries are open year-round.
Explore Plitvicka Lakes National Park
Summer is the busy season at Plitvicka Lakes National Park, but this UNESCO World Heritage Park is open year-round. Try to visit in the spring or early fall. Take advantage of the good weather, reduced park entry fees and avoid the crowds. Hikers and bikers share the same trails. When renting a bike, be sure to also get that helmet. Dress in layers, bring a rain jacket and carry extra food and water. Camping isn't allowed in the park, but it doesn't hurt to be prepared. Book a hotel room just outside the park or use Zagreb as a base and make Plitvicka a day trip. Either rent a car or take advantage of bus service from Zagreb Central Bus Station.
The scoop on weather and seasons
Croatia is shaped like an upside down "U" with the longest leg fronting the Adriatic Sea. You'll find a Mediterranean climate in this part of the country, with hot, dry summers and mild, but wet winters. That goes for the roughly 1,200 offshore islands as well. Pack light-weight, breathable clothing with a sweater or light raincoat, especially in winter. Don't forget the sunscreen.
As you head inland, the continental climate kicks in, bringing slightly cooler temperatures. Once in the mountains, you'll find snow in winter and cool but still comfortable temperatures in the summer. The average summer temperature above 3900 feet is 55 degrees F. Bring a warm jacket. Take advantage of Croatia's unusual shape and fairly small size to enjoy both the beach and the mountains in one vacation.
Driving tips
Crowds: The roads in Croatia are crowded during the summer, especially if you're heading to a festival or popular beach destination. It takes longer to get across border crossings, so make sure your documents are in order before you go.

Drinking: Don't drink and drive. The alcohol blood level allowance in Croatia is 0.5 for adults 24 and older and 0.0 for younger drivers.

Narrow streets: Streets in the older cities, such as Dubrovnik, are narrow, many of them one-way. Take the bus, a taxi or walk. In Zagreb, especially in the more modern sections, driving and parking are less challenging.

Other considerations
Wi-Fi: Take advantage of Croatia's roughly 300 free Wi-Fi hot-spots to keep in touch with friends and family back home.
Currency: As far as cash, until Croatia adopts the Euro, local currency is the Kuna. Though credit cards are widely accepted, carry a bit of Croatian cash, just in case.