What to Pack for Europe
By Monica Wachman

; Updated June 08, 2017
How to pack for your style of European touring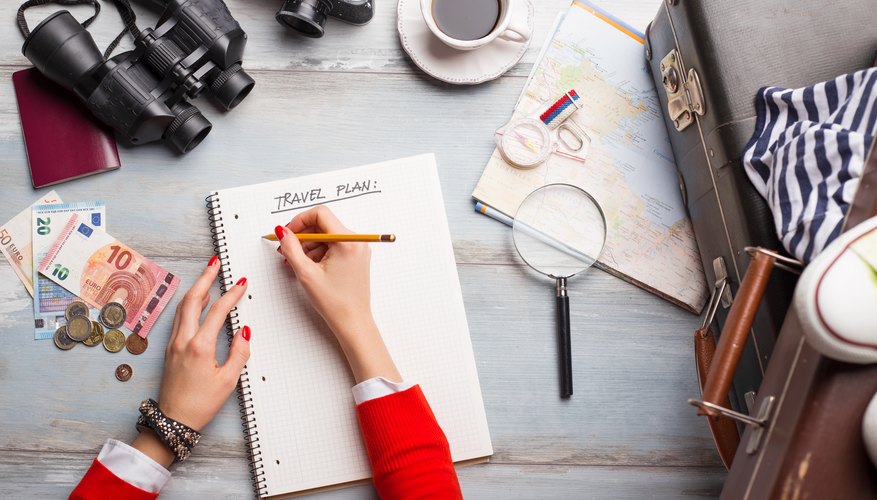 Packing for that European vacation doesn't have to be a daunting task. Consider the parts of Europe you're visiting and the time of year for your trip. It's human nature to take as many creature comforts as possible, but it's easy to overdo it and end up with way too much "stuff" to haul around. Lighten that load and you may have some space left over for some souvenirs. You'll also have an easier time clearing customs and making those connections from airports to trains or buses.
Destination and time of year
If the sunny beaches of Spain or Greece are calling, it's possible to get away with a swimsuit, some lightweight shirts, shorts and a nice outfit for enjoying the local nightlife. Even in the winter months, temperatures tend to be mild, but a sweater and/or a raincoat do come in handy. Contrast that with Paris, France, for example, where winter temperatures can dip down to the freezing mark. Pack a warm jacket, sweaters, thick socks and sturdy, waterproof boots. Churches typically require visitors to dress modestly. If you're headed to Italy, bring at least one outfit that covers the shoulders and the knees. Ladies, bring a scarf to cover your head. That scarf will also come in handy when visiting the Blue Mosque in Istanbul.
Carry-on and checked baggage
Most travelers from North America to Europe travel by plane. That means navigating the rules about carry-on and checked baggage.
Most airlines allow one carry-on. Check with your carrier about their specific guidelines about weight and size restrictions. All carriers follow the Transportation Security Administration's 3-1-1 rule for transporting liquids, gels, pastes and aerosols in carry-on luggage. Each individual container can only hold 3.4 ounces or 100 milliliters of product. Put your products in plastic 3-ounce bottles, found at drugstores, or buy travel-size items. Store all your containers in one clear, resealable plastic bag, such as the zip-up bags used for storing food. Place the bag on top of the items in your carry-on so it's easy to take out for visual inspection.
Each airline also has its own policies regarding checked baggage. With few exceptions, such as flying first or business class, expect to pay a fee for each checked bag. Additional fees are usually charged for oversized or overweight bags. It's another good reason to travel light.
What to pack and what to leave behind
Beauty and health care products are easily found in most European countries. Bring just what you need in your carry-on and then buy additional supplies at your destination.
Pack any prescription drugs, in their original labeled containers, in your carry-on. Bring a copy of the prescription just in case the medication is lost or you run low. Carry a copy of your eyeglass prescription in case you need another pair.
Keep your passport and other travel documents as well as cash and credit cards with you. Consider using a money belt or a concealed travel wallet.
No need to bring endless pairs of underwear, or too many changes of clothing. Pack pieces made from lightweight and breathable fabrics, such as cotton gauze or synthetics. Rinsing out fast-drying clothing in a hotel room helps lighten your luggage and can save money. Invest in some lightweight, non-itchy merino wool underwear. It's thin and dries quickly.

Heading over for a skiing or surfing vacation? Consider renting your gear at your destination.