What to Wear to a Luau Party
By Kathy Adams

; Updated August 11, 2017
Hawaiian island style: dressing up for a luau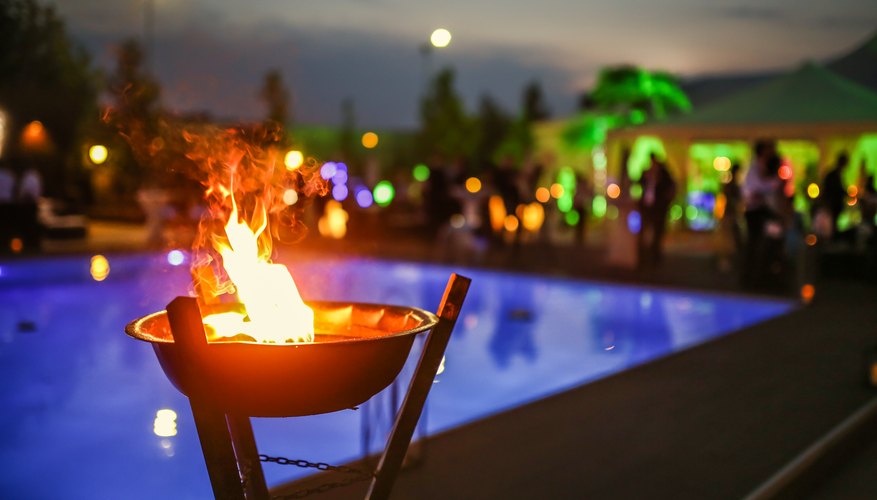 A luau has what may be the ultimate casual dress code: beach-vacation cool. Anything you'd wear on a tropical vacation is perfect for a luau, whether at the office or in your own backyard.
Fun with florals: break out the big prints
Tropical prints, tiki-themed designs and big, bold florals are perfect for a relaxing afternoon or evening at your next luau. The louder the colors, the more luau-worthy the apparel, since it's all in the spirit of fun. Even Hawaiian-style shirts featuring non-Hawaiian themes such as beer bottles or margaritas will suffice; after all, when else is it appropriate to wear such a shirt? For the more conservative gent, a Tommy Bahama Hawaiian shirt fits the bill as well. Accompany a Hawaiian shirt with casual, loose-fitting shorts or pants, paired with "slippers" – or flip flops as they're known in the continental United States.
Females have plenty of options, too. Wear a tropical-themed summer dress or a skirt or sarong paired with a tank top or bikini top and sandals. A headband made of faux tropical flowers adds the perfect island touch.
Go (coco)nuts
Make yourself the hit of the neighborhood party with a coconut bra, especially funny when worn by a guy. Pair that nutty top with a grass skirt for an extra hint of luau flavor. Practice your hula-dancing in advance, as party-goers surely will ask for a hula demonstration if you're wearing these duds.
Leis are to be expected at almost any luau, and your host may even have some on hand for party guests. You can just as easily bring your own, available from any party supply store. Buy them by the dozen if you like, to offer them to everyone who forgot to dress in appropriate luau attire.
Party-pooping apparel
Ladies, leave those high heels behind. Island style, even if just going to a neighbor's luau, is all about being as comfortable as possible. Forget about boots, tennis shoes, dress shoes or work boots, no matter what your gender. Any footwear you'd wear to the beach is appropriate for a luau party as well.
Even if you're a jeans kind of a guy (or girl), denim just doesn't do it at a luau. Again, beach style is key. Go for those loose-fitting linen casual pants or board shorts that you don't get to wear often enough.
A real Hawaiian luau
If attending a real luau on one of the Hawaiian Islands, the apparel options are much the same. Casual, come-as-you-are style is key, as it is on the islands as a whole. There's no need to pack Hawaiian clothing for your trip (unless you want to) because clothing shops abound in all the touristy areas of Hawaii, especially Honolulu. Multiple shops are geared towards tourists and nearly every one sells Hawaiian shirts, dresses, slippers and sandals. Since the weather can get a little cool or breezy in the evening, a light sweater or wrap can help keep your arms warm.