How to Dress in Japan
By Ashley Friedman

; Updated September 26, 2017
What to wear during a visit to the Land of the Rising Sun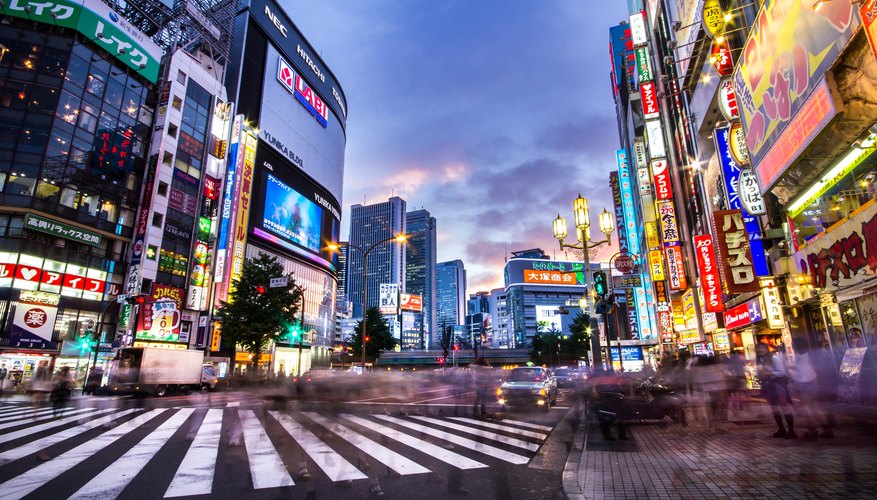 Compared to the United States, the island nation of Japan is a tiny country – slightly smaller than the state of California. Still, Japan is home to cities, countryside, mountains and shorelines marked by different cultures, customs, topography and climate. Dressing appropriately for the weather is as important for travelers as playing it safe by dressing to suit cultural custom, so give thought to what you pack and you'll be comfortable and at ease as you visit this beautiful land.
What to pack
Smart casual clothes. Japan tends to be more formal than the west in terms of clothing choices. Sweatpants, sports apparel, big T-shirts and sneakers may be viewed as sloppy in many Japanese communities, so plan to wear comfortable, casual clothing that is slightly more refined than what you might wear running errands or hitting the gym in the United States. When in doubt, go for the dressier option.
Subdued colors. While the young people of Japan are known for wearing bright color combinations in unusual styles, adults in Japan dress more modestly. Loud colors on an adult probably won't be a problem, but more subtle or neutral colors are encouraged, especially for daytime sightseeing and dining.
Layers. Japan's climate is temperate, but between going in and out of the subway, walking all day and entering restaurants and hotels with air-conditioning, you may want to remove or add garments. Making use of light layers will let you stay comfortable without adding the bulk of a heavy jacket.
What to leave behind
Fussy shoes. In keeping with Japanese cultural custom, you will probably need to remove your shoes at many restaurants and hotels, and you will definitely need to do so if you enter someone's home. Avoid bringing tall boots, shoes with lots of laces or any other footwear that is complicated to remove. Sneakers are not particularly beloved in Japan, but simple, clean slip-on sneakers are usually a safe bet.
Blue jeans. Blue jeans are not common in Japan and can be considered too casual for everyday wear. Instead, opt for comfortable slacks, dresses or skirts. If you are determined to wear jeans, however, swapping out a blue pair for a black pair can create a streamlined, less "jeans" look.

Seasonal considerations
Japan's climate remains fairly temperate year-round, although the summertime rainy season can mean unexpected storms and high humidity. To be safe, pack an umbrella and a light waterproof item such as a small poncho, or a light rain jacket. Be sure to bring footwear that withstands wet terrain but is removed easily when entering restaurants and homes. Bringing a shawl or scarf to drape over your shoulders or to use as a wrap to ward off chill is also a good idea.
Traveling with carry-on vs. checked luggage
Depending on the length of your stay, you may be able to pack all of your items in a carry-on bag. Bringing a dress or two for formal evenings or events and committing to washing the clothing that you bring for everyday use can make it much easier to pack light, since you can likely wear the same clothes more than once.