How to Dress for a Broadway Show
By Kathryn Walsh

; Updated August 11, 2017
Top tips on what to wear for a star performance when you go to the theater in NYC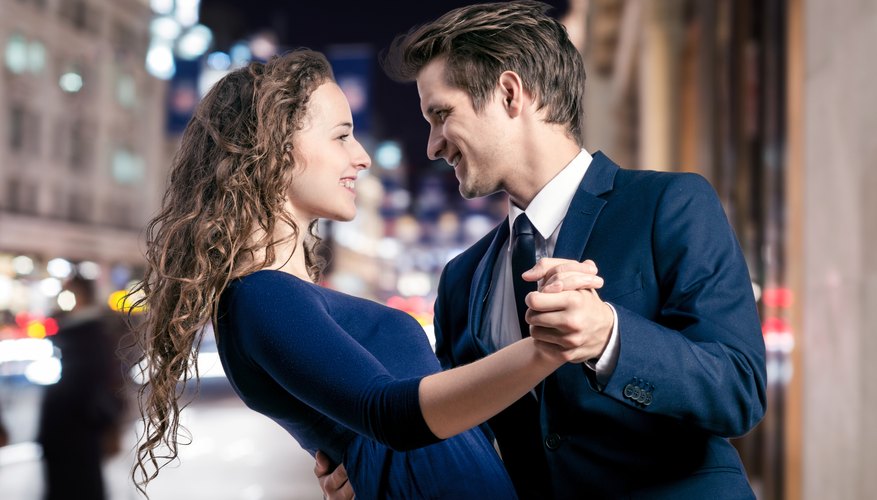 The performers on stage might be dressed in elaborate costumes, but for audience members, the dress code for a Broadway show is far more "nice dinner out" than "go all out." That said, going to the theater will likely be one of the highlights of your New York adventure, so it's worth making a little effort. Here's what to wear when you're on your way to the Great White Way.
Applaud: business casual
If you would wear it to religious services or a sit-down dinner at your boss's house, it's probably appropriate for a Broadway show. Dark dress pants and a dress shirt, a knee-length skirt with a blouse, a patterned short-sleeved sundress or dark cocktail dress all make perfectly fine choices.
Reject: super formal attire
Unless you're lucky enough to score an invite to opening night of a new show, don't wear a ball gown, tuxedo or anything that would fall into the category of black tie. You'll look noticeably out of place in most show crowds, and going to this much effort just isn't necessary.
Tip
Audiences tend to dress more casually for matinees and weeknight performances than for evening and weekend performances. Think khakis and a nice shirt instead of a cocktail dress or suit.
Applaud: layers
Many Broadway theaters are well air-conditioned and tend to be cold. Even in the height of summer, bring or wear a cardigan or jacket. You might want to slip it on or off during the show, so choose something that opens in the front. A pullover sweater is difficult to maneuver while you're sitting in the middle of a crowd.
Reject: ripped or baggy jeans
Full disclosure: you may see some audience members in faded jeans or even more casual options like sweats, but locals and theater-lovers in the know are bound to write them off as clueless about Broadway etiquette. If jeans are your only option, opt for a tailored, chic-looking pair in a dark wash. But if you can wear something dressier, do.
Tip
Bangle bracelets, jangly jewelry and hats can all distract other audience members from enjoying the show. Stick to accessories that don't make noise or block anyone's view.
Applaud: comfortable shoes
You're going to be sitting down, so why not pull that one pair of shoes that look great but feel painful? Going to a Broadway show requires a fair amount of walking and standing, from the line to get into the door to long lines to use bathrooms and get refreshments. And after sitting for the first half of the show, you'll probably want to stand up and walk around during intermission. Then there's the walk to a restaurant for a late dinner or dessert, the wait in the taxi line, the walk back to your hotel...
Just wear comfortable shoes. You'll be glad you did. Polished loafers, sandals, ballet flats or ankle boots fit the bill.
Packing for Broadway
If you pack thoughtfully, planning for a Broadway show shouldn't require extra room in your suitcase. Make your theater ensemble do double or triple duty by wearing it to dinner too, or break it up and wear the pants or skirt with a casual shirt and your dress shirt with a pair of jeans.
From autumn through spring, when New York tends to be cold and often snowy, choose thick wool pieces. They're warm and fairly resistant to wrinkling. In warmer weather, choose pieces made from breathable cotton. Pack them inside individual plastic bags to limit wrinkling.