What to Wear in Key West
By Amy Curtis

; Updated August 11, 2017
Laid back fashion for a Florida island getaway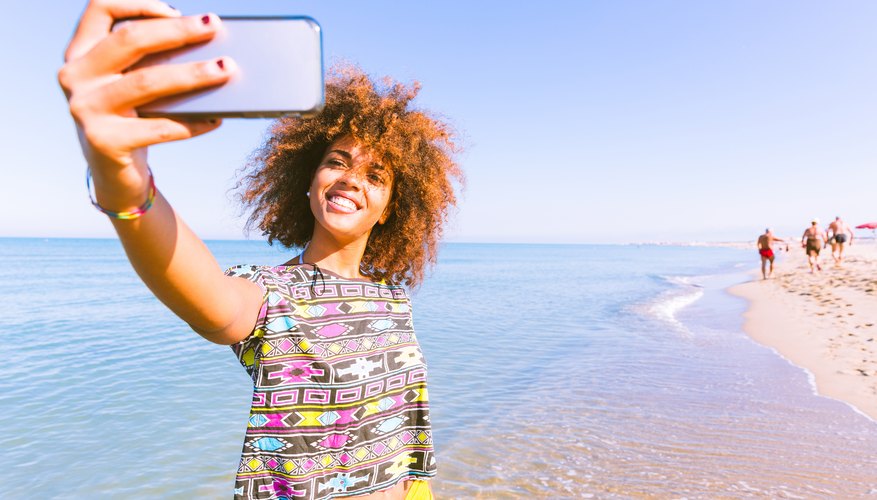 A visit to Key West means days spent doing close to nothing, or exploring a place where the sun is so hot that clothes seem like an inconvenience. Obviously, inconvenient or not, clothing is essential, but don't get carried away. Island life doesn't require much gear, so it's easy to pack light.
Three things to bring
Casual, cool clothing is the mainstay of a Keys wardrobe. Key West is hot! Bring more than one pair of shorts, and shirts in breathable fabrics like cotton or linen. Bring plenty of short sleeved shirts, but tuck a long-sleeved shirt and a pair of jeans in the bag, too. There will be times when you've had too much sun, and it's a relief to cover up. Bathing suits are obviously required, and it's a good plan to bring more than one, and clothing to cover the bathing suit for transition between beach and other activities.

More than one kind of sandal is a good idea. Flip flops are great on the beach, but a sturdier sandal is better for walking around town. Then, too, hiking sandals or water shoes are a great convenience for rocky beaches like Ft. Zachary Taylor.

Sun protection may be the most important thing to take along. Good sunglasses are invaluable, and a wide brimmed hat helps protect your face from sun damage. Slather on the sunscreen, but buy it when you get there if flying in to avoid TSA hassle.

Two things to leave behind
Surf boards are useless in Key West. If surfing is the aim of the beach vacation, Key West is not the right destination. A wetsuit, however, is perfect for a scuba diving adventure.

Don't bring new shoes. Key West is not a large place, but there's a lot of walking. Bring comfortable shoes that have been well broken in, and leave behind anything that could raise a blister.

Seasonal considerations and what to wear on a special occasion
Key West is hot all year, with highs in the mid 70s even in winter, but winter evenings can sometimes get chilly. It's smart to bring a light jacket or cardigan sweater, for nights when it dips below 68 F, or if a boat ride is on the itinerary – especially on a speedboat, it can get breezy.
Dressing up in Key West does not mean overdressing. Men should leave the suits and ties behind, and women don't need to bring high heels or nice dresses. A sundress and strappy sandals make for a nice evening look in the Keys for a woman, but capris and a nice top suffice as well. Men should think khakis or khaki shorts and a collared shirt.
Traveling light, with only a carry-on
Because the clothing needed in Key West is so lightweight, it's also easily packed into a carry-on. To fit everything in, roll the clothing, and think smart when shopping for the trip. It's easy, for instance, to bring a wide brimmed hat if you purchase one that's designed to be crushed into a suitcase. Choose garments that work well together, in the interest of mixing and matching for maximum wear. Bring travel-sized toiletries, or better yet, leave them at home and either use those at the hotel or purchase some in Key West. For the plane ride, wear the bulkiest outfit you are bringing, which probably means jeans.
When there's more space for stuff
Maybe you're checking a suitcase or driving to the Keys. That's when it's possible to bring things like wetsuits or beach gear, or big bottles of sunscreen. Another luxury item that's fun but not necessary to have is a nice camera – there's plenty to photograph in the Florida Keys.
Other considerations
Something to consider: casual doesn't mean tasteless. Florida in general is laid back about dress code, because beach life means that it's really more convenient to wear a bathing suit under every day clothes, or flip flops when running around town. However, people do live in Key West, and it's a popular family vacation destination. T-shirts with tasteless humor may be on sale at tourist shops, but if you can't resist buying them, save them to wear at home. Avoid inappropriately revealing clothing – bathing suits are fine, of course, but a good rule of thumb is to consider whether you'd wear an outfit around your grandmother before you put it on to walk around the streets of Key West.
One of the most useful items a traveler can bring to Key West is a large cloth tote bag. This will easily fit in a carry-on, but is very handy for carrying everything necessary for the day. Toss in some sunscreen, water bottles and a towel, and hit the street for a laid-back Key West day.
References