What to Wear in 60-Degree Weather
By Natalie Saar

; Updated August 11, 2017
Get comfortable in climate-friendly clothing for the season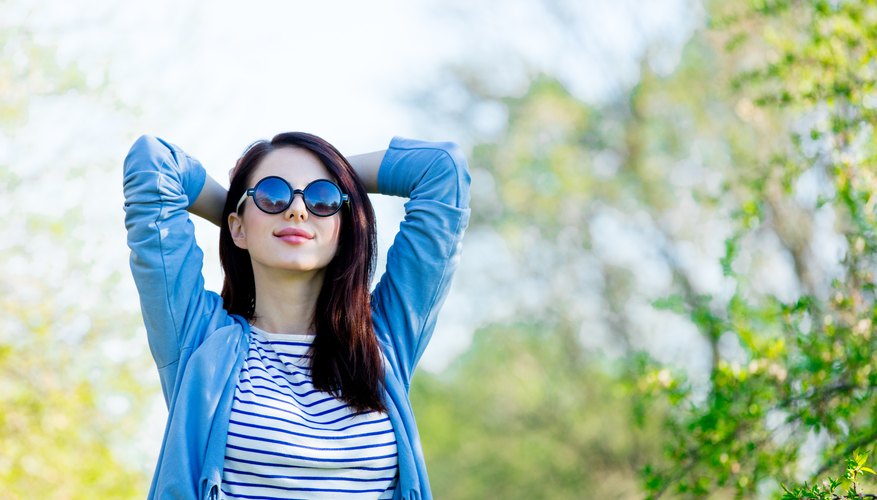 Depending on where you're from, 60 degrees F might sound like a walk in the park on a spring day or the dead of winter in more tropical climates, which is why this is such a tricky temp to dress for when traveling. In most places, 60-degree days usually occur during seasonal transitions from warmer to cooler months and back again. However, just because this happens annually doesn't mean everyone is a pro at dressing for it. Here are some tips for being not too hot, not too cold, but just right while on a getaway.
Pack 60-degree essentials
Cool, crisp temperatures can sabotage the most perfect warm-weather outfit, so it's important to have a few basics in your suitcase that can easily be swapped in at the last minute. For everyday wear, jeans, a nice shirt and cardigan should be enough to keep you warm while still looking good for photo ops.
The benefit of these items for ladies is that a trendy pair of jeans can be easily paired with a nice blouse for a dinner out with friends. Or a pencil skirt, with some tights if it's still a little chilly, can pair with the shirt and cardigan. If you're traveling for work and have a day full of meetings, go with a blazer instead. Additionally, when it comes to work, a benefit of temps in the 60s is that it likely won't get too hot for business attire.
For men, a pair of nice jeans or dockers and a casual button-down shirt are a quick "ready for anything" look for this temperature. If that's not enough to counter brisk temps, then consider adding a lightweight jacket as well.
As for footwear, that depends on the day's activities, but a good rule of thumb is to make sure shoes are closed-toe to help retain a bit more body heat. If it's a walking trip, make sure those shoes are extra comfy, too.
Leave the extremes behind
Usually the words "mild" and "temperate" accompany a forecast of 60 degrees, so there's no reason to pack summer or winter attire. Any body of water, aside from a spa or a heated indoor pool, will almost certainly be too cold for a leisurely swim. So bikinis and swimsuit cover-ups can stay tucked away at home. Likewise, big overcoats and long underwear can stay home too, as they will likely make you a bit too overheated on these cool days and will take up too much suitcase space.
Check the weather
The temperature alone doesn't always tell the whole story, so it's still important to check the weather for your trip. It could be a windy 60 degrees, which will almost certainly require a windbreaker or jacket that's heavier than a cardigan, but not quite winter-ready. Or it could be raining, in which case a raincoat, umbrella and even a pair of lightweight rain boots will be welcome additions to an ensemble.
Additionally, pay attention to the weather trends. Your destination might be a mix of microclimates, where it can be cloudy one minute and sunny and warm the next. Or the temperature might stay fairly steady throughout the day. To handle changing weather during the day, packing and wearing light layers is essential.
Bring a few fancy staples
Special occasions don't care what the weather's like outside, so it's a good idea to have a couple of dressy staples. Some ideas are a simple long-sleeved, knee-length sheath or shift dress. This will be cool enough to add a jacket if it's a little too chilly, and it's easy to slip some tights on underneath. For the guys, a standard business casual ensemble should still work well in this climate, but make sure to check the dress code for the event to see if a sport coat or blazer is also required.
Pack smart
You can usually fit these 60-degree essentials in a carry-on bag. However, if luggage space isn't an issue, then add a few fun footwear options and maybe even an eye-catching jacket or two. Typically, packing clothes that can be mixed and matched is a good idea on trips, so even if you have a lot of room in your bag, you might hold off on packing a totally different outfit for each day and instead consider buying a piece or two at the destination.