What to Wear to the Theater
By Kathryn Walsh

; Updated August 11, 2017
Your best Broadway style for any play, any stage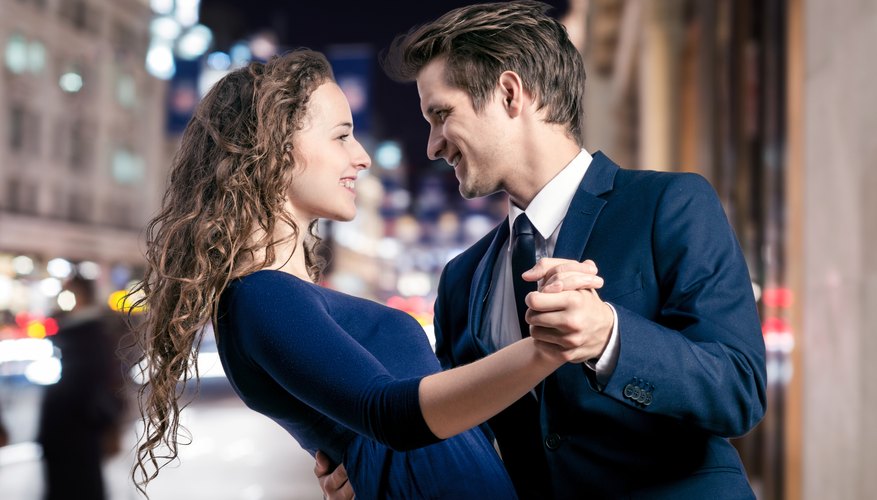 On any given night in New York and London, talented stars spend hours primping and prepping to take the stage. As an audience member, you don't have to follow suit. The theater attracts people dressed in everything from sweats to ball gowns, and most companies don't adhere to strict dress codes. You have plenty of leeway in deciding how to dress, but sometimes that much choice feels overwhelming. Here's how to dress for your next big theatrical adventure.
Wear: your Sunday best(ish)
You'll probably see fellow theater-goers wearing shorts or jeans, and truthfully, you could wear those casual pieces too if you wanted. But going to the theater is supposed to be a special treat, and many theaters are old and grand; dressing down just doesn't feel right when you're in a stately, beautiful building.
Don a pair of dress pants and a collared shirt or sweater, or wear a dress or skirt ensemble. Anything that you would wear to religious services on a holiday is suitable to wear to the theater.
Tip
Time of day is a factor in how people dress for the theater. If you're seeing a matinee, the crowd will be dressed more casually than it would at an evening performance.
Wear: comfortable shoes
Some theaters have tightly-packed rows of seats, which gives you little room to cross your legs. Sky-high heels can make this arrangement unwieldy, and unless you're at an opening-night gala, few people will be looking at your shoes, anyway. Plus, in a major city you'll probably have to do a fair amount of walking to get to and from the show. Opt for footwear that is both comfy and stylish, like leather loafers or flats with pointed toes.
Wear: a sweater or wrap
Theaters are kept cold to counteract the heat of the stage lights. Plan to be chilly in your seat, and bring a warm layer just in case. Some older venues tend to be too warm, so the best idea is to wear clothes that you can adjust to suit the actual space.
Tip
The term "theater" means a lot of different things. Shows that are performed in small, off-the-beaten-track venues tend to have the most relaxed (unofficial) dress codes. If you're going to an experimental show in a tiny black-box theater or seeing something Off-Off-Broadway, you'll probably notice that most of the crowd is dressed very casually, and you can, too.
Skip: a hat
You want to enjoy the show, and so does the person sitting behind you. Wearing anything that can obstruct another person's view is an etiquette no-no. Unless your hat sits closely against your head, leave it behind.
Skip: clothes with writing
Wearing a T-shirt with a business slogan or the name of your alma mater is fine for sightseeing, but it's a little tacky at the theater. Clothing printed with writing of any kind – whether it's a political slogan, a tourist destination or the name of another play – tends to be taken as distractingly touristy for this venue.