What to Wear to Disney World
By Kathryn Walsh

; Updated August 11, 2017
Disney attire: What to wear in the company of princesses, pirates and a beloved mouse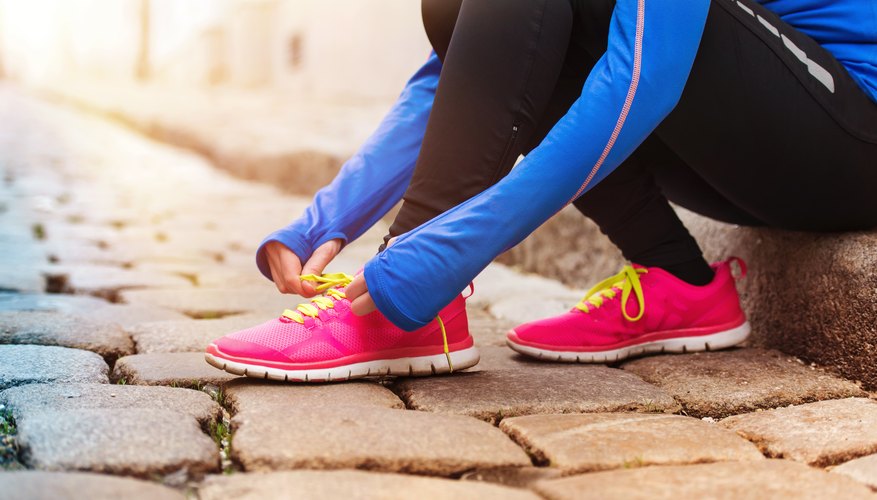 If a dream is a wish your heart makes, then your heart should be wishing for comfortable shoes as you plan a trip to Disney World. Mickey's kingdom really, truly is a magical place to spend a day or a week, but boy, can it be tiring. And sweaty. What you put on in your hotel room in the morning will play a huge role in how happy or grumpy you feel when you walk back in at night.
Enchantment: walking shoes
Comfortable walking shoes make all the difference in how a Disney day turns out. During a full 10-hour day at the park spent walking back and forth through the lands at a quick pace, it's easy to cover five to 10 miles. Combine broken-in, comfortable and supportive shoes with seamless, moisture-wicking or synthetic socks to prevent blisters. New sneakers, or flats without arch support, will start to hurt not long into the day, ruining the magic and your mood.
The same rules apply to kids. Plastic high heels and other Disney-specific dress shoes are cute, but impractical. Insist they wear broken-in shoes already known to be comfortable.
Curse: flip-flops
Orlando is hot. It's tempting to nix warm socks in favor of next-to-nothing sandals. But flip-flops and Disney just don't mix. Best case scenario, your feet will be achy and filthy by the end of the day. Worst case scenario, your shoes will break on your first stroll down Main Street.
Enchantment: comfortable, lightweight clothes
Between Orlando's frequent afternoon rain showers and Splash Mountain, you have a good chance of getting wet at Disney World. Opt for a lightweight shirt and either shorts or pants, depending on the forecast and your preferences. A T-shirt and khaki walking shorts or leggings make the perfect outfit. Avoid cotton if possible; it tends to cause chafing and stays wet for a long time.
Curse: anything dressy
Unless you're trying to embody a beloved Disney character, no one will be judging the fashion aspects of your ensemble, so there's no reason to spend the day in uncomfortable clothing. Avoid wearing a skirt or dress, dress pants, a tie or anything else that you wouldn't wear for a casual walk around the neighborhood.
Enchantment: a warm top layer
Expect fluctuating temperatures at Disney World. Some attractions, including the Hall of Presidents, the Enchanted Tiki Room and Pirates of the Caribbean, are known for their chilly temperatures. That makes them the perfect spot for cooling off in the afternoon, but you could get too cold. And staying at the park long enough to watch the nightly parade can also invite a case of the shivers. Bring a light sweatshirt or windbreaker to ward off the cold.
Costume considerations
If you're planning to be the Anna or Olaf to your daughter's Elsa at Disney World, you may need to adjust your plans slightly. Disney World has some strict rules about who can wear what costumes into the park. Kids 13 and younger can wear costumes as long as their eyes are visible. Masks can't cover the whole face.
Anyone 14 or older can wear a costume, but it can't reach all the way to the ground, and capes can't extend below the waist. Park guests 14 and older cannot, however, wear masks at all. And, in addition to impeding your ability to move and sit comfortably, really elaborate costumes may require additional security screening.
When visiting the park for a special event, like Mickey's Not So Scary Halloween Party, check the Disney website for specific costume guidelines.
Packing for Disney
Unless you have plans for a romantic dinner out or some other occasion that calls for dressing up, you can pack nothing but casual clothing for a trip to Disney. Wear your bulky walking shoes or sneakers onto the plane, and pack your beach or pool sandals inside to maximize space. Save room for souvenirs.