What Is the Weather Like in California?
By Jaime Jacques

; Updated August 11, 2017
It's always a good time to visit the Golden State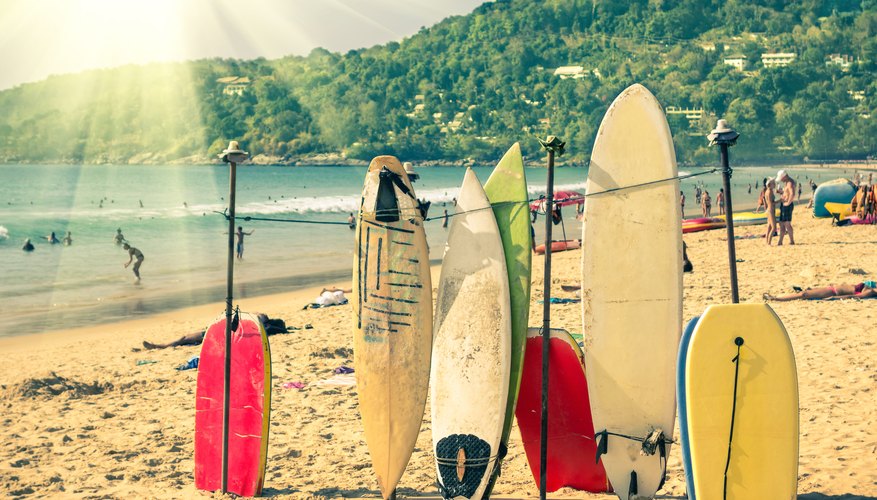 Everybody loves California. After all, what's not to love? Whether you're looking for sun and surf, wine tasting tours or hiking in the redwoods, California has something for everyone, and the fact that it is a year-round destination makes it all the more enticing. The climate of California varies considerably, from hot and dry desert to snow-capped mountains. It all depends on latitude, elevation and your distance from the coast. Generally speaking, California's coastal regions, the Sierra Nevada foothills and most of the Central Valley have a Mediterranean-like climate with dry, warm to hot summers and moderately wet, mild winters. The best time to visit depends on what you want to see and do.
Summer surf
If you plan on heading to the beach, then pencil in your vacation time from May through October, when you can expect sunny days and endless blue skies. The average daily temperature is around 70 degrees F on the coast but can sometimes get as hot as 80 degrees F or higher in the summer. The weather in Southern California is still warm (mid-70s) in the winter months, but the water is cold, so if you plan on getting wet, summer is the way to go. Make sure to pack sunscreen and a few warmer items, such as pants and a thin sweater for the evenings.
Winter sports
California's beaches get most of the attention when it comes to tourism, but the state also boasts more than two dozen ski resorts and one of the longest ski seasons in North America. Higher-altitude areas such as Lake Tahoe and Yosemite Park have four seasons, including a proper winter. Snow usually covers the mountains between November and March, with some resorts staying open into April or beyond. If heading to the mountains of California, remember to bring warm winter gear and a strong SPF for the ski hills.
Spring is always a win
March through early May is springtime in California and arguably the most beautiful time of the year. It can still be cold at higher elevations, but throughout the rest of the state, temperatures are comfortable and hover between 66 and 70 degrees F. Spring is when the wildflowers burst on lush, green hillsides, and California's colorful desert blooms can be appreciated without summer's scorching heat. If heading to California in the spring, don't forget a camera to capture the flowers in bloom.
Autumn wine tours
Grape harvest time in California's wine regions is known as "the crush" and happens in the fall (August through October). This is hands down the best time to do wine tasting tours while enjoying the mild Autumn weather. It is also the perfect time to hit up San Francisco and the North Coast regions to experience sunny Indian summer.
Regional considerations
Fog: California's notorious fog often clings to the coast during the summer months. It burns off by noon before rolling in again at dusk. San Diego can be doused in fog for most of May and June, making the beaches a bit chilly, and San Francisco gets consistent fog from early July until late August.
Wildfires: Summers in inland California can have temperatures as high as 100 degrees F during the day and less than 0.3 inch of monthly rainfall. This makes them prone to wildfires that can be life-threatening and cause evacuations. Wildfires are less common along the coast because of the cooler, more humid summers, but they're still possible. Wherever you travel in California, take extra precaution when disposing of cigarettes, putting out campfires and engaging in any other fire-related activities.