About the Weather in Wilmington, North Carolina
By Judy Wolfe

; Updated September 26, 2017
Carolina heat: the good and bad of Wilmington, NC weather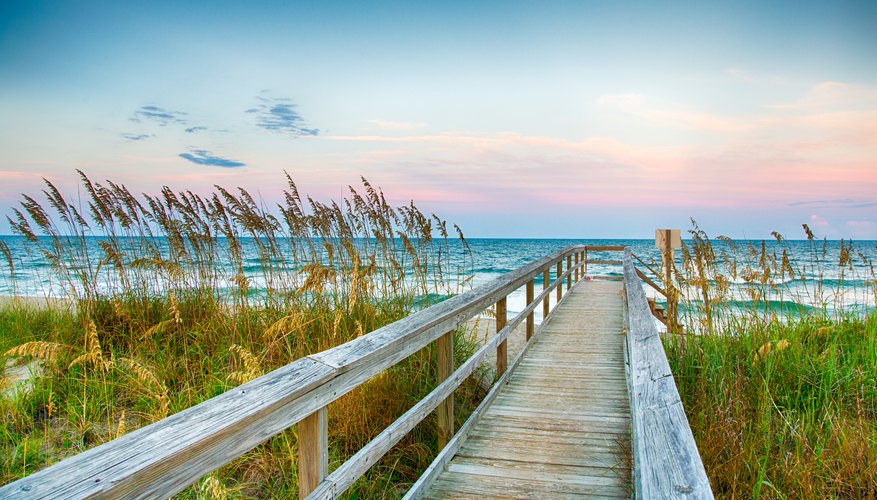 A bustling North Carolina port city tucked between the Atlantic Ocean and the Cape Fear River, Wilmington, NC combines laid-back Southern charm with of-the-moment arts, shopping and beach scenes and a vibrant film industry. Wilmington's weather shines in early spring and late fall, and when you factor in its meltingly oppressive summers and chilly-to-cold winters, choosing the best times to visit is a breeze.
Summer swelter and packing for the heat
From late May to mid-September, Wilmington is all about heat and humidity. Expect mostly cloudy or overcast days in the upper 80s to mid-90s, nights in the mid-70s and a dew point that drenches you in sweat. In these conditions, the right clothes can prevent a miserable stay or heat-related illness. Your packing list should include:
A few pairs of lightweight, light-colored shorts made of cotton, linen or another natural, moisture-wicking fabric. The fit should be roomy, but not so loose that the legs chafe your thighs.

A loosely cut, natural-fiber casual top for each day of your visit. Tanks and tees are beach-scene standards. For cocktail time, think linen pants with a sleeveless tunic or polo shirt.

Flip-flops for the beach or pool and sandals for dressier events. The cooler your feet are, the cooler your entire body will be.

Double sets of lightweight cotton underwear for each day, one for the morning and afternoon and a fresh one for after dark.

An umbrella – summer is Wilmington's wettest season and July is its wettest month.
Polarized sunglasses, broad-spectrum sunscreen and a wide-brimmed, well-ventilated cap or hat.

Bug repellent for mosquito protection, especially if the previous winter was wet and warm.

Fall, when the crowds are gone but the heat lingers on
Early September is peak hurricane season in Wilmington. On average, a tropical storm or worse brushes the city every 20 months , with a hurricane making a direct hit every six years or so. Come prepared for warm, wet weather; highs remain in the 80s, and the monthly rainfall typically tops 6 inches. Do sunny skies and cooler, drier days sound more appealing? In October and November, days in the high 60s to mid-70s rule, and a light jacket layered over a sweater should get you through the nights.
Know before you go: During early October, up to 250,000 people come to Wilmington for the weekend Riverfest. Check the dates before scheduling your trip.
Winter, with a nip in the air
Wilmington's winters rarely see a foot of snow in a decade, but rainfall from December through February totals close to that. Pack a warm, hooded waterproof jacket; with low temperatures averaging around 35 degrees F, ice storms are a threat. Dress for days in the high 50s to low 60s with long sleeves, long pants or leggings and comfy, closed-toe shoes.
Spring, with April azaleas and afternoon twisters
Spring is Wilmington's warm-up season. March arrives with days in the low 60s, nights in the low 40s and next-to-no humidity. April is mild, dry and practically perfect. By late May, highs hit the low 80s, with nights about 15 degrees cooler and noticeably muggy humidity. Spring is also Wilmington's peak tornado season. The rare twisters that hit are most likely to touch down in the late afternoon or early evening.
Know before you go: Hundreds of thousands of visitors descend on Wilmington in April for the annual five-day Azalea Festival. Hotel rooms are at a premium.