How to Get to Fire Island
By Emily Zemler

; Updated August 11, 2017
Tips for travel to Long Island's popular island destination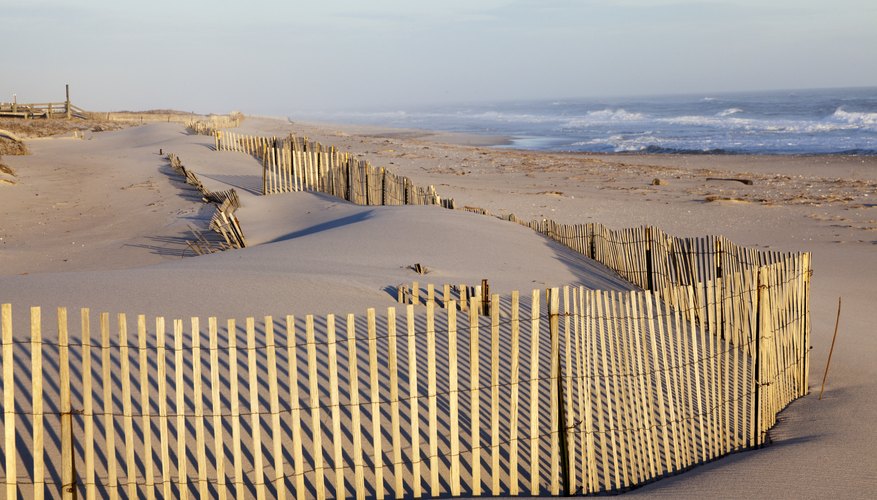 Located off the southern Atlantic shore of Long Island, NY, Fire Island is a small barrier island that is home to several seasonal resort communities. It's extremely popular in the summer months thanks its beaches and natural beauty, and much quieter during the colder times of year. Most of the island is car-free, so it's best to take advantage of public transportation options to get there. Once on the island, travel via bicycle, foot or water taxi. It's advisable to take small amounts of luggage and gear when staying overnight due to these transportation options.
Hop a ferry
A passenger boat is the easiest and most common way to arrive on Fire Island. Several ferries arrive there from various destinations, and all are passenger-only. Select your ferry based on your destination on Fire Island.
The Davis Park Ferry runs to Watch Hill, a National Park Service site, with access to the Otis Pike Fire Island High Dune Wilderness. Adult one-way fares are $9 and payable by cash only. Coolers and boxes are an additional $1 per item.
Sayville Ferry Service runs to Sailors Haven, Water Island, Cherry Grove and Fire Island Pines, and has been carrying passengers to Fire Island since 1894. The ferry schedules vary based on time of year, with the most boats operating between June and September. Adult one-way fares are $8.25 during the summer and $12.50 during the winter.
Fire Island Ferries serves the western side of the island, offering service to seven communities. The summer schedule includes a ferry every hour between 7 a.m. and 11 p.m., while the fall, winter and spring months feature a more limited schedule. Adult one-way fares are $10 and payable by cash only. Two pieces of hand luggage are permitted for free, but larger luggage and boxes must be sent separately on a shipping freight.
Drive a car
Although cars are limited on Fire Island, it is possible to drive there via one of two bridges from Long Island, NY. This is a good option only if you are visiting Robert Moses State Park or Smith Point County Park, both of which have parking available for a fee. There's no paved road between these two areas, so your destination must be one or the other.
Most of the Fire Island communities are not accessible by car, so it's not ideal to drive if you're staying overnight or will be exploring more of the island than the National Seashore areas. It is also worth noting that most of the roads are not paved and if you visit in winter it may be icy or snowy.
Hire a private boat
Private boat hire is another option to travel to Fire Island, particularly for travelers with a bigger budget. The marinas are located on the bay side of Fire Island, between Moriches Inlet and Fire Island Inlet, and boats are recommended to be careful as the Great South Bay of the island is fairly shallow. Search for a charter company that matches your budget and group size, and note that many are only available only during the summer months.