How to Get to Treasure Island
By Teo Spengler

; Updated August 11, 2017
Finding treasure halfway across the San Francisco Bay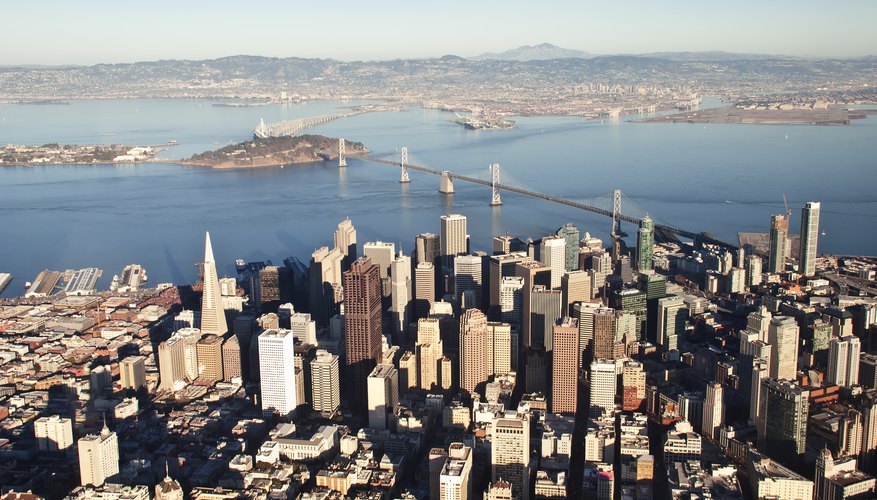 Not everyone knows that San Francisco, the City by the Bay, has a neighborhood that is actually in San Francisco Bay. Treasure Island, an artificial island, was built for the 1939 Golden Gate International Exposition. It connects to another artificial island, Yerba Buena Island. You can get to these small islands by land or by sea.
Getting to Treasure Island
Most people drive to Treasure Island, which is found halfway across the San Francisco Bay Bridge (part of Interstate 80) that runs from the Embarcadero area of San Francisco to the East Bay. It's just a 10-minute drive from either San Francisco or Oakland/Berkeley. Once you enter the bridge from either side, there is only one exit before you get to the other side, and that is Treasure Island/Yerba Buena Island. It's a toll bridge heading west (into San Francisco), so be prepared.
If you want to get to Treasure Island but don't have a car, you can take public transportation from San Francisco. Municipal Bus 25 takes you from downtown San Francisco to Treasure Island in 10 minutes.
You can also take a private boat to Treasure Island if you happen to have access to one. Treasure Island's Clipper Cove houses the Treasure Isle Marina and Sailing Center. Recreational boaters are welcome.
Hikers and bikers can get to Yerba Buena Island on the Alex Zuckermann Bay Bridge Bicycle/Pedestrian Path. The path runs along the eastern span of the Bay Bridge and the connection to Yerba Buena Island Vista Point is open seven days a week. On weekends and holidays, a shuttle will take you and your bike from the Vista Point to Treasure Island.
Thinking through your trip
Locals flock to Treasure Island for the Treasure Island Flea Market, held the last full weekend of every month. Otherwise, you'll find people stopping by on summer weekends to enjoy the views and on July 4 or December 31 to get a stellar view of the Bay Area fireworks. Weekdays, you'll find only scattered crowds and lots of available parking.
Dressing for the seasons
In the San Francisco area, winters and summers don't look as different as you might think. On Treasure Island, the average low temperature year round is 52 degrees F, while winter lows can dip into the 30s. The average high year-round is about 67 degrees F, while summer highs can get to 84 degrees F.
But July is not always warmer than October, and wind on the Bay can spring up at any time. It's best to dress in layers to be sure you remain comfortable.
What to do in the area
Treasure Island offers excellent and unique views of San Francisco's iconic skyline, Alcatraz and the Golden Gate Bridge. If you have time, circle the island on foot on the raised walkway, keeping an eye out for sea lions. Several restaurants on the island have excellent reputations, and the sunset views are unbeatable.