How to Get to Catalina Island
By Kathryn Walsh

; Updated August 11, 2017
Wild island fun off the coast of LA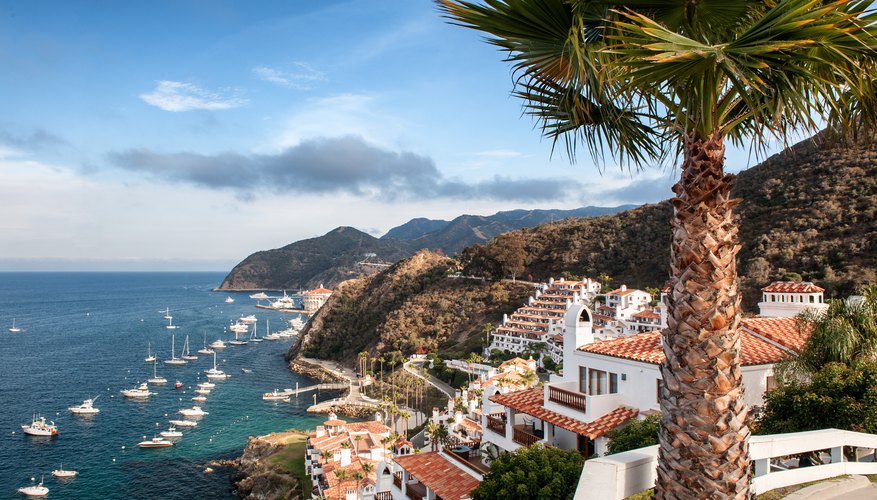 It's only 22 miles off the coast of Los Angeles, but Catalina Island feels distantly removed from the hustle and bustle of Hollywood and freeways. The island has only two towns: the tiny Two Harbors and the larger Avalon, where most of the island's attractions are found. Getting to Catalina requires taking a boat or helicopter, and although the island isn't far from LA, making the trip may take hours from start to finish.
By sea
Most visitors opt to take a ferry to Catalina Island. It's the least expensive option and tends to be pretty convenient, thanks to the extensive ferry schedule. Boats leave out of four ports: Dana Beach, about halfway between LA and San Diego; Newport Beach, in Orange County; Long Beach, at the border of LA county and 25 miles south of Downtown; and San Pedro, just 5 miles west of Long Beach.
If you're coming from LA, the Long Beach and San Pedro ports are the easiest to reach. The blue line of the Los Angeles Metro goes to Long Beach. If the train is running on time, the trip takes more than an hour from Downtown. If you're driving or taking a ride-sharing service, give yourself at least an hour to get from Downtown to Long Beach. During rush hour, getting to Long Beach from Hollywood or the Valley can take several hours.
The ferry ride to Catalina Island takes about an hour. Allow an extra half hour for boarding. The boats in the fleet vary slightly, but all have indoor and outdoor seating and amenities, including bathrooms and snack bars.
Expect to pay between $35 and $75 for tickets – more if you want to upgrade to the Captain's Lounge. Ferries leave the mainland as early as 6 a.m. and run throughout the day, with ferries leaving Avalon as late as 10 p.m. on summer weekends. The schedule becomes more limited after Labor Day.
By air
Prefer to travel in luxury? Take a helicopter to Catalina Island. The journey takes from 15 to 30 minutes, and helicopters leave from four locations: San Pedro, Long Beach, Bob Hope Airport in Burbank and John Wayne Airport in Santa Ana. It's a pricey option, especially if you leave from Burbank, the furthest departure point from Catalina. A one-way ticket costs several hundred dollars.
Be aware that most departure points require travelers to book a minimum of two or three seats, and advance reservations are required.
Visiting Catalina Island
If you're thinking about visiting Catalina during the blistering hot summer, you're in good company, because the island is at its most crowded during the summer months. Weekends are especially mobbed as LA residents try to get away from the city. Your best bet is to go on a weekday in summer, or better yet, to visit between autumn and spring.
Winter is a special time to go. One Los Angeles Times writer described Catalina as a "secret getaway" in winter. There aren't many tourists on the island in winter, which means you can find affordable lodging and get a chance to see what island life is really like. Autumn on Catalina Island is lovely too; the weather is still typically warm, and Avalon is decked out in all its autumn best. October brings an annual jazz festival.