How to Get to Coney Island
By Meg Jernigan

; Updated September 26, 2017
Getting to New York City's personal amusement park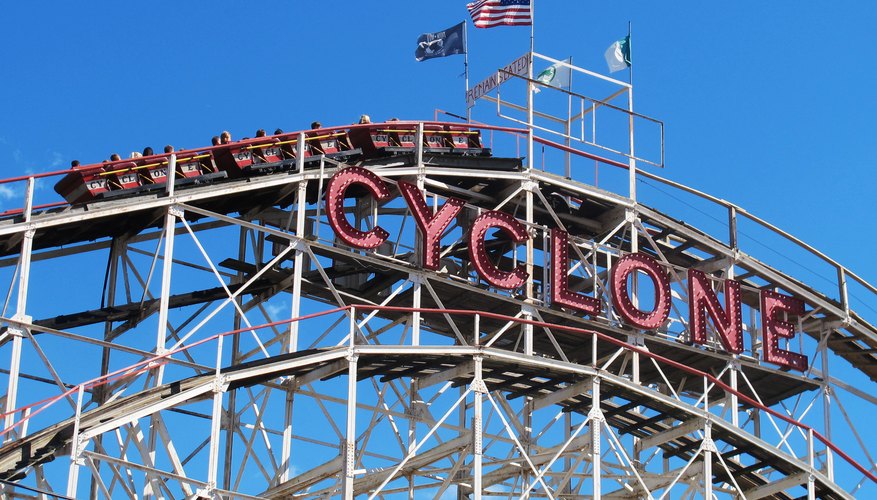 Three miles of shoreline, the aroma of hot dogs and pizza and the Cyclone, a 2,640-foot wooden roller coaster that dominates the landscape all lure visitors to New York's Coney Island. Acres of amusements vie with broad, sandy beaches for visitors' attention. New York City's well-thought-out public transportation system makes getting there from anywhere in the surrounding area a snap.
Coney Island by subway and bus
Depending on your starting point, take the D, F, N or Q train to the Coney Island Stillwell Avenue station. Stop for a hot dog at Nathan's Famous before walking south three blocks to get to the boardwalk and the amusements of Luna Park. The ride from midtown Manhattan to the station takes from 45 minutes to an hour.
Visitors who prefer sightseeing opportunities and the flexibility of having multiple stops can take a variety of city buses to Coney Island. Express buses operate between Coney Island and Manhattan, the Bronx and Staten Island. Local buses operate from all of the boroughs, Long Island, the northern suburbs and New Jersey. Attractions like the New York Aquarium are a short walk from Coney Island bus stops.
Visitors can also transfer from the Long Island Railroad to the D, N, and Q subway lines in Queens and Brooklyn.
Driving to Coney Island
Either Belt Parkway or Ocean Parkway will get you to Coney Island without having to drive neighborhood streets. Get off the Belt Parkway at Cropsey Street and drive south to the boardwalk. Ocean Parkway turns into Surf Avenue, the main road paralleling the beach.
Most streets have metered parking, and a parking lot off Surf Avenue is next to MCU Park, a minor league baseball stadium that's home to the Brooklyn Cycles. Parking fees, higher on the weekend and during events, are charged daily. More paid parking lots can be found on West 12th between Mermaid and Surf, on Neptune between West 12th and Stillwell and on West 15th between the boardwalk and Surf.
Consider downloading an app like ParkMe. It shows available parking spots and can book a guaranteed parking place at Coney Island.
Making the most of the experience
To get from a specific spot in the surrounding area to the Coney Island Boardwalk, use the New York City Parks "Get Directions" tool on their website. Enter your starting point and choose a method of transportation. The website returns a map with detailed directions.
Plan at least an hour's travel time no matter which form of transportation you're taking, unless your starting point is close to Coney Island.
Even if you visit in the off-season, Coney Island is the site of entertainment events like rock concerts at the baseball stadium, footraces on the boardwalk, ice-skating and an annual polar bear swim.
Crowds and seasons at Coney Island
Coney Island's attractions are mostly seasonal, operating between Easter and Halloween, though individual companies may choose to open earlier and close later. Palm Sunday is the official opening day, with a blessing of the rides, special events and free admission to some rides. Almost everything is closed in the off-season except for major sights like the New York Aquarium. The boardwalk and the beach remain open year-round, but there are no lifeguards on duty between Labor Day and Memorial Day.
Expect enormous crowds during the summer season, with families and sun worshippers spread out on blankets on the beach. Try to visit during the week when the crowds are smaller. Keep in mind that some amusement rides may open later and close earlier during the week. On weekends, they typically open at noon and stay open late into the night.