A Guide to Hop-On-Hop-Off in Miami
By Judy Wolfe

; Updated September 26, 2017
Roaming alone and lingering longer: seeing Miami hop-on-hop-off style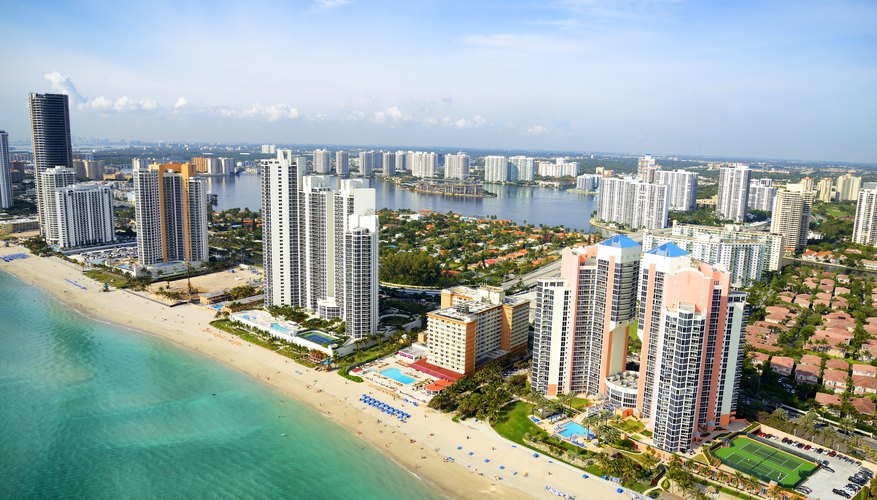 You're dreaming of exploring Miami at your own pace without fighting traffic or shelling out big bucks to park. With hop-on-hop-off, the Magic City's major attractions and landmarks are yours to enjoy at leisure. Just choose a bus service with loops covering the sights you want to see, hop off to explore, and re-board a later bus to move to the next attraction. For a budget-friendly, self-guided alternative, turn to the free City of Miami trolleys.
Choosing your tour
Three tour companies – Big Bus, Gray Line and CitySightseeing – provide Miami's hop-on-hop-off bus service. Board a Big Bus or Gray Line tour at Biscayne Boulevard's Central Station or a CitySightseeing tour at any of their marked bus stops. Traffic dictates how long it takes to complete a loop without stops, but the shortest is advertised as 30 minutes and the longest, 1 hour and 40 minutes.
Know before you go:
You'll be aboard an open-topped bus with a local professional guide providing commentary on the tour's attractions.

If you ride up top, protect yourself from sunburn with sunscreen and a wide-brimmed, ventilated hat. Be prepared to dodge overhanging branches.

Only the Big Bus and Gray Line buses have air-conditioned lower levels. In very hot weather, drafts from the open stairway may overwhelm the air conditioning.
Choosing your tickets
Big Bus and Gray Line offer one- or two-day tickets good for unlimited rides on all loops. All CitySightseeing tickets are good for two days. On Big Bus or Gray Line, switch loops at Stop #1 or #2 of the loop you're riding. With CitySightseeing, switch at Stop #1. Each company has its own online ticketing system:
Big Bus confirms your ticket with an email link. Print the ticket and show it to a staff member, either before or after boarding for a receipt that gives you access to all the loops.

Gray Line provides printable vouchers to exchange for tickets at the Central Station's Big Bus kiosk.

CitySightseeing confirms your purchase with a four-digit ID number. Give it to your driver along with your name when you board your tour.

Big Bus offers discounts for groups of 20 or more. For Gray Line, discounts kick in for groups of 11 and up.
Riding smart: the best time to hop-on-hop-off
The best weather in Miami is between December and February. Sunny, dry days in the 70s make this peak tourist season, and many cruise-takers do a loop or two before or after sailing. March is spring break, and the rain and heat that return in May last until October. That leaves April as the best month for a comfortable, not-too-crowded, hop-on-hop-off tour.
Pinching pennies? Then it's trolley time
For many visitors, the brightest stars in Miami's stellar public transport system are the free City of Miami trolleys. These air-conditioned streetcar clones run every day, usually between 6:30 a.m. and 11 p.m. but with limited service on major holidays. They cover much of the same territory as the hop-on-hop-off buses, including Little Havana, Coconut Grove and Coral Gables. The catch is that you may have to switch trolleys to reach your destination, but the drivers get high marks for their directions.