How to Get to Machu Picchu
By Teo Spengler

; Updated August 11, 2017
Finding the way to the Lost City of the Incas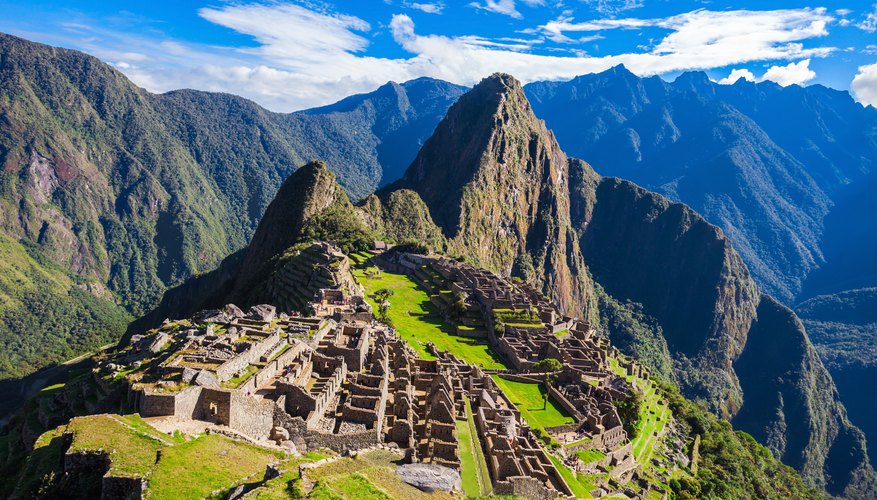 In the 15th century, you could get to Machu Picchu from anywhere in the Inca Empire on the Qhapaq Ñan, the legendary Inca road system. Today, it takes a little more effort to find the perfect route for you to comply with all formalities required and to catch the right train. Remember, it's not called "the lost city of the Incas" because it's easy to find. Here are a few tips that will keep your adventure on track.
Calendaring your trip
Peak season to visit Machu Picchu is July and August, but almost every day year-round sees the maximum permitted number of paying entries. Rainy season is October/November through March/April, and it's also the warmest season. Expect rain or drizzle every day.
Although the country has fewer tourists during rainy season, Machu Picchu is still crowded. During June, July and August, the skies are blue and the weather cooler. But crowds are dense, so plan to spend time waiting in lines to do almost anything. Avoid heading up the mountain on a Sunday. Locals get in free that day, and you'll run into extra crowds.
Making reservations
Yes, you now need reservations and tickets to visit Machu Picchu, and you are limited to a three-hour visit per ticket. Make reservations for a particular day and time online at machupicchu.gob.pe, or, if you are already in Peru, buy them at a Banco de la Nación office. Students get discounts, so claim that status if it applies.
Getting travel documents
You'll need a valid passport to enter Peru as a U.S. citizen, as well as proof of intention to travel onward, like a return airline ticket. You will also need a visitor's visa, which you can pick up free at your entry port.
Be sure that Immigration officials (Migraciones) record your entry on a document that lists the date and city of entry. Safeguard this, because you must have it to get out of the country.
Traveling from Cusco to Machu Picchu Pueblo
Machu Picchu Pueblo, the town nearest Machu Picchu, is also called Aguas Calientes. It is 70 miles north of Cusco and a whole lot lower. Cusco is a whopping 11,000 feet in elevation, Aguas Calientes 6,500 and Machu Picchu 8,000. If you can, avoid staying in Cusco and immediately take a train to Aguas Calientes in order to start adjusting to the lower altitude.
The train takes you along the beautiful Urubamba River in the Sacred Valley, a dramatic 3.5-hour ride each way. Grab a luxury ticket on the sparkling Belmond Hiram Bingham train if you feel like a gorgeous splurge. If you want to save money, take either of the other two trains, the Inca Rail or the Peru Rail. They'll get you there, even if in less style. In a pinch, if you can't get a ticket on any of these, taxi to the town of Ollantaytambo in the Sacred Valley and catch a train from there.
Another option is to hike to Machu Picchu along one of the Incan roads. Pick a tour that offers the duration and comfort you want. Don't plan to hike in February since the Inca Trail is closed for that month every year.
Making the most of the experience
As long as you're in Peru, you may as well take time to see special sights in the area. Do make time to hike on the Inca Trail and to visit the Temple of the Sun. That's the temple in the form of a circular tower on a massive slab of granite. It contains the legendary Intiwatana sundial, with which the Incas "tied down" the sun every year at the winter solstice.