How to Get to the Hollywood Sign
By Emily Zemler

; Updated August 11, 2017
Get up close and personal with LA's iconic symbol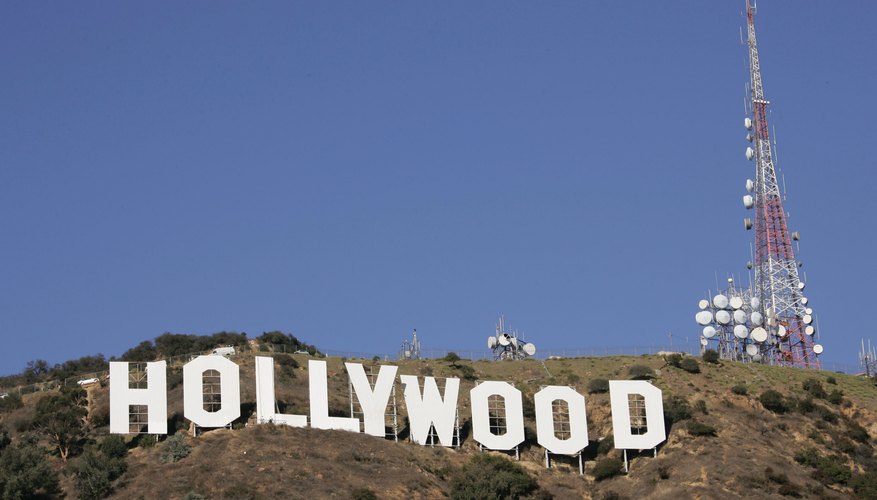 The Hollywood sign was erected in 1923, originally reading "Hollywoodland." It was intended to sell real estate, but it's since become an icon of the entertainment industry and Los Angeles itself. It's an essential destination on any L.A. itinerary. Although it's not possible to get very close to the 45-foot tall sign because it's fenced off, there are several ways to get near enough for a great photo – and a memorable experience.
The Hollywood sign is visible from around the Los Angeles area, but for the perfect up-close angle, head to one of several viewpoints. It's also possible to hike to sign, which sits just below Mt. Lee's 1,708-foot summit.
Hike the trails
There are three routes using authorized trails: Mt. Hollywood Trail, Canyon Drive Trail and Cahuenga Peak Trail. A map of each route is available on the Hollywood sign's official website. Park at the base of the trail, being mindful of any parking restrictions. Be considerate of the neighbors who live near the trails, as they're not generally big fans of tourists in search of the Hollywood sign. All three hikes are moderately challenging, and travelers should wear sneakers and bring water. The weather in Los Angeles is temperate year-round, but if it's very hot, go early or late in the day.
All three hikes bring you to the very top of Mt. Lee where you can view the sign from behind and above. Consider that it can be crowded on the trails during the summer and over holidays. It is not possible to drive to the sign, although Beachwood Canyon Drive deposits travelers in the general vicinity. Cellphone service can be spotty in the hills, so be sure to download a map and directions before heading up. Also, the roads can be very narrow and windy, so go slowly.
Snap a picture
For a good photo opp of the sign, head first to Griffith Park, which is always open to tourists. Drive to the Griffith Observatory and park in its free parking lot, or board the DASH Observatory bus service, a public bus that picks up at the Metro Red Line Vermont/Sunset Station as well as at stops along Hillhurst Avenue. The bus costs 50 cents, payable by cash. Snap as many photos as your camera can hold and be sure to visit the Observatory as well. Griffith Park is open from sunrise until sundown daily.
Another popular viewpoint is on Mulholland Drive, high over the Hollywood Hills. This spot is known as the Hollywood Bowl Overlook and can be reached via car. Google Map "7036 Mulholland Drive, Hollywood" to find the right place. There is also a great view of the Hollywood sign from Hollywood and Highland, an outdoor shopping center that is home to Grauman's Chinese Theater. Head to Level three or four for a great panoramic shot of the sign and the surrounding hills.
References